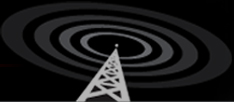 Archived Shows - 2019 : "Where the Lone Assassin Myth comes to Die..."
We take questions for guests
EMAIL
the show live! or send in questions anytime

All The Black Op Radio Shows archived on
MP3 - available for direct download
Details at Products page

If you enjoy the archives please consider a donation... Or subscribe to the show... A subscription is a monthly automatic payment


$1/per show - a $52.00-donation
Support Black Op Radio for the 2018 season
-------------------------------------------------



---
Show #922
Original airdate: Jan 17, 2019
Guests: Lisa Pease / Jim DiEugenio
Topics: RFK Assassination Research
Play
Lisa Pease
(1:45:47)
MP3 download
Lisa has been researching the JFK & RFK cases for over 25 years
3 other persons were taken into custody on the night of RFK's assassination
Lisa's blog: www.realhistoryarchives.blogspot.com
The Assassinations: Probe Magazine on JFK, MLK, RFK and Malcolm X edited by James DiEugenio and Lisa Pease
There may have been 3 shooters in the pantry
LAPD "solved" the case backwards
They reached the conclusions first and then interpreted the evidence to support their conclusions
Sirhan-lookalikes in the ambassador hotel
A likely plot to kill RFK in the ambassador hotel on the 2nd of June, 1963
RFK's itinerary was stolen
Mary Ferrell Foundation website: www.maryferrell.org
George Plimpton, an American journalist, writer, literary editor, was a CIA asset
Freddy Plimpton, wife of George Plimpton
Secret weapons of the CIA
Sirhan was used as a distraction to draw attention away from the other shooter(s)
A cop kills a person under hypnosis (in the 1920s)
Under hypnosis, Sirhan remembered talking to the girl in the polka dot dress
Oswald and the CIA by John Newman
The police referred to the CIA as 'Goliath'
Admiral Calvin B. Galloway, who was present during JFK's autopsy, was a CIA guy
Four people who warned of the impending assassination
A former CEO of General Motors was a CIA person
Dan Moldea's disinformation
The weapons industry cannot profit if there is no war
June 10 1963, JFK's American University commencement address titled 'A Strategy of Peace': Audio, Video, Text
RFK believed that GDP was not the right parameter to measure success of a country
RFK Jr.'s good book American Values: Lessons I Learned from My Family
The intra-administration war: The CIA's world view vs. The Kennedy Brothers' world view
JFK and RFK were increasingly isolated within their own administration



Play Jim DiEugenio (1:25:24) MP3 download


David Josephs' must-watch video presentation on Oswald's Mexico city trip
David Josephs' video presentation on CE-139 (the rifle)
Index of David's articles
David Phillips helped manufacture an audio trail for Oswald's Mexico city trip
James Angleton released information about Oswald meeting Valery Kostikov (KGB)
Jim's review of the movie 'Vice'
'JFK and the Congo Crisis' cover story by Jim DiEugenio in the 'Deep Truth Journal'
New documentary on Dag Hammarskjold
Article: RAF veteran 'admitted 1961 killing of UN secretary general'
Article: Man accused of shooting down UN chief: 'Sometimes you have to do things you don't want to…'
At Kennedys and King: JFK and Far-right Conspiracy Rhetoric by Quashon Avent
Listener questions answered
John Armstrong's book Harvey and Lee (2003) (.pdf)
John Armstrong discusses Harvey and Lee in an epic 7-hour interview. Download here for just $10
Nigel Turner's 'The Men Who Killed Kennedy' is not very impressive
The series features Daniel Marvin who claimed that he was asked by the CIA to get rid of William Bruce Pitzer
Allan Eaglesham's research on the Pitzer-Marvin issue is available here
Probe Magazine Article by Jim: The Posthumous Assassination of John F. Kennedy
Sylvia Meagher, Anthony Summers, Josiah Thompson, David Lifton all hated / criticized Jim Garrison
Jim's book Destiny Betrayed (Second Edition)
Jim lists 12 sources showing that Clay Shaw indeed used the alias of Clay Bertrand
Dean Andrews admitted to Harold Weisberg that Bertrand was Clay Shaw
The FBI knew that Bertrand was Clay Shaw
William Davy's book Let Justice be Done: New Light on the Jim Garrison Investigation
Jim Garrison was the first man to link the Vietnam issue to JFK's murder
Richard Helms created the Garrison Group at the CIA to obstruct Jim Garrison's investigation
Jim's review of Philip Shenon's book 'A Cruel and Shocking Act'
The Guns of November series by Dave Emory
Joseph McBride's book Into the Nightmare: My Search for the Killers of JFK & Officer J. D. Tippit
Berlin Crisis: Lucius Clay and John Kennedy
Clay succeeded Eisenhower as High Commissioner of Germany in 1947
David Talbot's 10-point statement to be released in a few days (around the 21st)


---

Show #921
Original airdate: Jan 10, 2019
Guests: Larry Schnapf / William Pepper
Topics: JFK Assassination Research

Play Larry Schnapf (42:50) MP3 download


Larry Schnapf is a Board Member of Citizens Against Political Assassinations (CAPA)
Larry attended Gary Aguilar's conference in San Francisco last month
CAPA's event in Nov 2018
Arlen Specter interviewed Dr. Donald Curtis for the Warren Commission
The Warren Commission manufactured the historic record
James Curtis Jenkins' book: At The Cold Shoulder of History
3D animation shows that a single bullet did not pass through both JFK and Connelly
The 3D Animation can be used to test any potential trajectory in Dealey Plaza
Sidney Wilkinson and Thom Whitehead's 6K Analysis of Zapruder Film Frame 317
Gary Aguilar is now a Board Member of CAPA
CAPA's plans for 2019
The 10-point statement prepared by David Talbot and other researchers at San Francisco
Robert F. Kennedy Jr. and Alec Baldwin, among others, have agreed to sign this statement
CAPA's website: www.capa-us.org
Larry can be reached at larry@schnapflaw.com

Play William Pepper (16:02) MP3 download


William Pepper's book: Orders to Kill: The Truth Behind the Murder of Martin Luther King
Attempts to free / release Sirhan on parole
New evidence that might help exonerate Sirhan




---

Show #920
Original airdate: Jan 3, 2019
Guests: David Josephs / Fletcher Prouty
Topics: JFK Assassination Research

Play David Josephs (36:49) MP3 download


David Josephs has researched the JFK case for over 25 years
Index of David's articles
The first and second generation researchers filed numerous FOIA requests
Thanks to their efforts, thousands of documents are available in the public domain
The "evidence" of Oswald's Mexico city trip is not convincing
Bill Simpich's online book: State Secret
The conclusions of the Warren Commission (WC) can't be trusted
WC concludes that the Secret Service "performed" their job
Woodrow Wilson and the establishment of the Federal Reserve
Oliver Stone's movie JFK is the tip of the iceberg
Book: JFK: The Book of the Film by Oliver Stone and Zachary Sklar
Every scene and line of the movie has been backed up
FBI had multiple assets in the Mexico City
The rifle in evidence: CE-139
Black Op Radio's 50 Reasons for 50 Years

Play David Josephs (44:24) David Josephs - Mexico City


David Josephs has researched the JFK case for over 25 years
Index of David's articles
Oswald's visit to the Mexico city
The Lopez Report concluded that Oswald had travelled to Mexico City
Oswald was acting as an undercover FBI agent
Oswald was being paid $200 a month by the FBI from Sept 1962
Hoover's FBI assets in Mexico could find no trace of Oswald having been there
Hoover believed that Oswald had not been to Mexico City
If Oswald didn't make the trip, where did all the "evidence" come from?
Sylvia Odio confided to Father Machann about the visit by the three Cubans
Miss. Mumford never saw a picture of Oswald
"In any event, Oswald did not take bus 340" - Warren Commission
Newly declassified documents show that Oswald was not at the embassy
Luis Echeverria, a CIA asset, went on the become the President of Mexico

Play David Josephs (14:41) David Josephs, CE 139 -The Rifle


The rifle in evidence: CE-139
The serial number of the rifle: C2766
Oswald supposedly ordered the rifle from Klein's Sporting Goods, Chicago
Klein's Sporting Goods bought rifles from Crescent Firearms Company
Rifle with serial number N2766 was sold on June 18, 1962
Rifle with serial number C2746 was sold on March 27, 1963
No record of C2766 being sold on either dates
J. Lee Rankin prepared the affidavit for Louis Feldsott, the President of Crescent Fireams
Rankin was the General Counsel for the Warren Commission
The Money order used to purchase the rifle
Oswald was closely watched by FBI for over a year prior to the assasination
Yet there are no contemporaneous reports of Oswald receiving the rifle

Play Fletcher Prouty (14:41) Col Prouty discusses Ed Lansdale
Ed Lansdale in Dealey Plaza Nov 22nd 1963
Indentified in writing by Gen. Victor Krulak


---
Jim Garrison Documents
Documents of Jim Garrison will be added here each week.






---