The Black Op Radio Show archive on Disc If you have any questions E-mail Len Osanic osanic@prouty.org
Click here to view all
Black Op Radio Products Available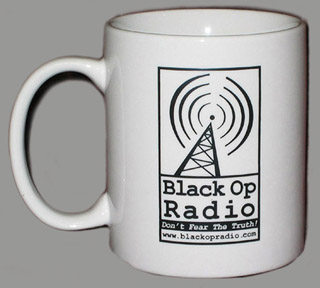 ---


252 shows now on disc !
We now offer archives of Black Op Radio shows on disc.
Four CD-ROM for Real Media, or two DVD discs for MP3

Or...

purchase one year at a time !



With thousands of people logging on weekly for our broadcasts.
We are hearing that due to bandwidth constrictions,
listeners from time to time are losing conections.

Here is a solution, we fit all archived shows
on four computer CD-ROM discs, or Two DVD discs
The shows are saved as "Real Audio" files just like the website.
Or the DVD disc are archived as MP3 files
With the archive on disc you get instant access,
without having to rely on your internet connection.
The price is only $42.00 including shipping - $42.00 US funds.
That is approx "25 cents a show", Thats crazy... What a deal...
But even at that low price you'll be helping to offset our phone bills.
List of guests interviewd & topic discussed
How do you order?
If you are outside North America
Just send a check or money order to:
Len Osanic
814 20th St.
New West B.C.
Canada V3M 4W6
In North America you can order by credit card here
Purchase Now!



More information regarding the -
"Col. L. Fletcher Prouty CD-ROM"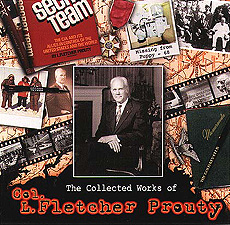 If you would like to support Black Op Radio
please send a donation to;

Len Osanic
814 20th St.
New West B.C.
Canada V3M 4W6
If you have any questions E-mail Len Osanic osanic@prouty.org.