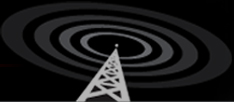 Black Op Radio Super Conference - Hawaii 2011
The time has come for Unification of the JFK Research Communtity,
It's time to take the money away from the city and state that murdered JFK
It's time to organize against well funded dis-information
It's time to inspire people of various views to get together what we agree on
It's time to drop focus where researchers disagree... and focus on progress
It's time for science and research to expose the fraud of the Warren Commisson
Goal: To Resolve Differences In A Common Agenda

Many people have found travel to a conference expensive.
This conference is designed as an exciting family holiday during the day and intensive series of interactive lectures each evening.
We'll be shaping a program to represent the best and brightest of our community.

On the table to start with is a ten point action plan that will be the new strategy of an unorganized research community as it gears up to tackle among other things the Hanks / Bugliosi mini series and future of Black Op radio, and the 50th anniversary of the assassination.
A program that will inform, educate, galvanize, and organize a community, to speak with one voice.
Speakers like Oliver Stone, Gov. Jesse Ventura, Mark Lane, Jim DiEugenio,
with Len Osanic complete list will be announced very soon.
Why should you come to Waikiki 2011 ?
I invite you to take part in the first step of unification. Be part of the solution.
This is the time and place to shape what people think of political research.
This is where the community will start being a communtity and organize.
Here is a chance to shape what you thnk our direction should take, instead of just being part of an audience.
Think this is too tall an order... that we'll never agree... never organize...
Just watch me!

Len Osanic - Host
Black Op Radio


Message from Len Osanic -
Windows/ or Quicktime
Where:
Queen Kapiolani Hotel
- Waikiki Beach Honolulu, Oahu
When: Spring Break April 18, 19, 20, 21, 22, 23, - 2011
Wednesday - Saturday Evenings
The Hotel has "very special rates" and Hawaii tourism has several packages in the planning.
3rd floor Poolside
One block from the beach one block from Diamondhead
Aloha Hospitality
Beautiful view from the auditorium
Beautiful beaches of Hawaii
"Differences in a Common Agenda"
Now what you need to do is this... email Len Osanic and indicate:
1. If you support the idea, but not sure if you will attend.
2. If you do plan to attend. letting me know so I can plan how many rooms we can hold and thus offer a discount.
3. You are attending for sure and want to help plan the Conference
4. Adding your name to this list will keep you in the loop as more detail
regarding the conference, speakers content and objectives are confirmed


email Len Osanic