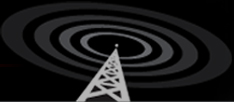 Help
Frequently Asked Questions (FAQs)
When can I listen to the live audio?



Check the schedule to listen to the Show Live
The show is broadcasting on Thursdays, 6–7:30pm PST (9–10:30pm EST).
schedule to listen to Black Op Radio Live
NOTE:
We only Broadcast "LIVE..." on Thursdays, starting approximately 30 minutes before showtime! If its not Thursday, you will not get a live stream. The archived shows however, will stream.
All archived audio on the Black Op Radio web site is of the Real Media file format.
Can I listen to the show at other times?

If you miss the LIVE broadcast, look for the show in the Archived Shows section.
What do I need to installed on my computer before I'll be able to play the audio streams (live or archived)?

WE stream with Flash so enable or down load the Flash plug-in (free)
I am still having problems using this site. What can I do?

Send an email to osanic@prouty.org and we'll do our best to assist you. Your patience is appreciated.