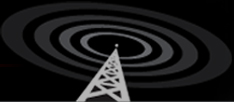 Archived Shows - 2016 : "Where the Lone Assassin Myth comes to Die..."
We take questions for guests
EMAIL
the show live! or send in questions anytime

All The Black Op Radio Shows archived on
MP3 - avaialble for direct download
Details at Products page

If you enjoy the archives please consider a donation... Or subscribe to the show... A subscription is a monthly automatic payment


$1/per show - a $52.00-donation
Support Black Op Radio for the 2015 season
-------------------------------------------------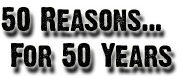 Click here to
Watch 50 Reasons for 50 Years...
Do It... Do it now.
Show #815
Original airdate: December 29, 2016
Guests: Jim DiEugenio / Barbara Schemanski
Topics: Assassination Research / Black Op Radio Listener Interests
Play
Jim DiEugenio
(1:27:58)
MP3 download
Jim's new site, kennedysandking.com, has increased visitor numbers
Stone and Costner look back at their film JFK 25 years later
National Enquirer, Castro's Confession: "I Killed JFK!"
Reviews of the films A Coup in Camelot, by Martin Hay and Jackie, by Jim
Their debate was a way not to inform the public about new developments
Jim's review provides up-to-date bios of each of the two participants
Posner worked in John McCloy's law firm
Robert Loomis of Random House enlisted him to write a response to the film JFK
Posner received cooperation from CIA
The MSM pledged allegiance to Case Closed
Unlike Posner, Jim has viewed Dealey Plaza from the "Oswald" window
Photo of Oswald and David Ferrie at a Civil Air Patrol barbecue
In 2010, it was demonstrated that Posner was a serial plagiarist
Roger Stone has Richard Nixon's face tattooed on his back
At age 19, Stone worked for the infamous CREEP
The 2000 Florida election recount "Brooks Brothers riot"
The episode likely stopped Gore from actually taking the lead
In the debate, Stone made many inaccurate and confusing statements
Posner doesn't have any idea of the ARRB and the medical evidence
Posner said the Commission, CBS, and the HSCA duplicated Oswald's shooting feat
HSCA March 22, 1979 memo: Test on Mannlicher-Carcano
Marine sniper Carlos Hathcock and the Mannlicher Carcano
Why at this late date are these guys doing this dog and pony show?
Victoria Adams, the girl on the stairs
The Warren Commission lied and Posner swallowed the lie
Listener Letters, full Carson shows before 1972 were often taped over by NBC
Groden, Dillard, and the southwest window
Jim thinks there is an image of a human figure in that window
Witness Lillian Mooneyham saw somebody in that window after the assassination
The inclusion of the FPCC ties the same plotters to L.A., Chicago, Tampa, and Dallas

Play Barbara Schemanski (1:19:25) MP3 download


Barbara is a long time BOR listener and correspondent
9/11 was hard to understand, a look back at Lee Harvey Oswald
Barbara read many JFK assassination related books
The 9/11 breakdown of all systems was just not believable
Barbara would like to learn more about Intelligence research
Barbara would like to know more about Mae Brussell's work
Barbara has enjoyed listening to audio from the period
Researchers can become tied to their point of view
Marguerite Oswald reading Lee's letters from Russia
Len interviewed Robert Stone (BOR #362), maker of Oswald's Ghost
Oswald's whole history is so strange
The film Twilight's Last Gleaming (1977) directed by Robert Aldrich
The film Hugh Hefner: Playboy, Activist and Rebel (2009)
The film American Drug War:The Last White Hope (2007)
The film William Kunstler: Disturbing the Universe (2009)
C-SPAN JFK; Cinema as History (1992)
Presidential succession, the 25th Amendment of the U.S. Constitution


---

Show #814
Original airdate: December 22, 2016
Guests: John Armstrong
Topics: HARVEY and LEE, W. R. Westbrook, Kenneth Croy

Play John Armstrong (3:47:54) MP3 download


Documentary discrepancies led to a HARVEY and a LEE
Myra DaRouse Larue interview, "Call me Harvey"
The Warren Report was written to conform to a lone nut theory
John's article NOVEMBER 22, 1963 (contains many links)
Foreign born HARVEY, married to Marina, is being set up
American born LEE is used to set up HARVEY
PRESIDENT KENNEDY IS SHOT AND KILLED
We only know what interviews were reported, were there others?
HARVEY, WEARING A LONG-SLEEVED BROWN SHIRT, LEAVES DEALEY PLAZA
THE ATTEMPTED MURDER OF HARVEY OSWALD
Why would two police officers raid a bus?
At 12:45, officially they could not be looking for Oswald
DALLAS POLICE CAPTAIN W.R. WESTBROOK
RESERVE OFFICER SGT. KENNETH CROY
Read Croys testimony, when Oswald was shot, Croy was standing next to Jack Ruby
John believes it was Kenneth Croy who let Ruby into the basement
BRIEF INTRODUCTION TO THE PRE-ARRANGED MURDER OF OFFICER J.D. TIPPIT
J.D. TIPPIT AT THE GLOCO STATION
LEE in the white shirt, HARVEY in the brown shirt
AT THE BOOK DEPOSITORY, LEE LEAVES DEALEY PLAZA WEARING A WHITE T-SHIRT
Ignored reports that would totally ruin the Warren Commission
LEE OSWALD ON EAST 10TH ST. IN OAK CLIFF
In the National Archives, John inspected and handled each item of
inventory listed on the joint FBI/DPD inventory of 11/26/63 (p. 263-283)
LEE OSWALD AND OFFICER TIPPIT HAVE A FRIENDLY CONVERSATION
400 E. 10TH ST. ... 404 E. 10TH ST. ... 410 E. 10TH ST.
A 2ND POLICE VEHICLE ARRIVES
John does not think HARVEY and LEE looked identical
How many police officers do you know?
LEE OSWALD LEAVES 10TH & PATTON
RESERVE OFFICER SGT. KENNETH CROY
RESERVE OFFICER CROY AT THE TIPPIT MURDER SCENE
SUMMARY OF SGT. KENNETH CROY AND CAPT. W.R. WESTBROOK
TIPPIT'S BODY IS REMOVED
WAS TIPPIT SHOT WITH A .38 REVOLVER OR A SEMI-AUTOMATIC PISTOL?
LEE OSWALD ARRIVES AT THE TEXAS THEATER
POLICE OFFICERS ARRIVE AT 10TH & PATTON, WHILE CAPT.
WESTBROOK DRIVES TO A PARKING LOT BEHIND BALLEW TEXACO
CAPT. WESTBROOK, WITH LEE OSWALD'S WALLET, DRIVES TO 10TH & PATTON
CAPT. WESTBROOK RETURNS TO THE PARKING LOT
I feel that I'm standing around watching, the way you've written it out
CAPT. WESTBROOK DRIVES TO THE TEXAS THEATER
RUBY'S FRIEND, TOMMY ROWE, POINTED OUT HARVEY OSWALD TO THE POLICE
George Applin, in 1979, on seeing Jack Ruby in the theater
POLICE ARRIVE AT THE TEXAS THEATER
HARVEY OSWALD, WITH A LOADED .38 REVOLVER, IS ARRESTED
LEE OSWALD IS TAKEN OUT THE BACK OF THE THEATER
TWO .38 REVOLVERS
CAPT. W.R. WESTBROOK
Who was in charge of the Saigon Military Mission? Ed Lansdale
The two Oswalds, something going on in his earlier life
In June, July, and August 1963, Ruby was seen with Oswald in Dallas
When Marina and Harvey are in New Orleans
Go back farther, year by year, the duplication goes on
Westbrook did not drive his car after Oswald's arrest
harveyandlee.net, Harvey & Lee (2003)
Alphabetical list of witnesses and testimony
---

Show #813
Original airdate: December 15, 2016
Guests: Mark Shaw
Topics: Dorothy Kilgallen

Play Mark Shaw (47:56) MP3 download


Mark has writtten The Reporter Who Knew Too Much: (2016)
That reporter was Dorothy Kilgallen
Mark knew of Kilgallen as a panelist on What's My Line
Mark knew and wrote about Melvin Belli who represented Jack Ruby
Dorothy was a Pulitzer Prize nominated investigative journalist
Mark's site, thedorothykilgallenstory.org
Dorothy was the only reporter to interview Jack Ruby, she did it twice
Jack Kennedy was a good friend of Dorothy's
She died on November 8, 1965, age 52
She was writing a book on the Kennedy assassination
"...it could cost me my life"
Suspicious circumstances, the death scene was staged
The killers won, the file disappeared, we lost a credible reporter
Murder is the worst form of censorship
Her whole life she fought for justice, integrity
Oswald File Must Not Close, November 29, 1963
Ruby thought much of Kilgallen
Belli was not a criminal defense lawyer
The assassination was a mob operation from beginning to end
Dorothy was complicated, hard-edged, an enemy of Frank Sinatra
There was no indication of a drug or alcohol problem
Nobody stood up for Dorothy at the time of her death
She could shout as loud as Hoover could
She thought she was invincible, she was a star
Mark worked on the book for three years
thereporterwhoknewtoomuch.com, markshawbooks.com


---

Show #812
Original airdate: December 8, 2016
Guests: Jim DiEugenio / Adele Edisen
Topics: Assassination Research, Holocaust Denial / Col. Jose Rivera

Play Jim DiEugenio (1:20:14) MP3 download


ctka.net has been renamed kennedysandking.com
New features, CTKA Classics, From the Probe Archives, author bios, a good search engine
Kennedys and King accepts donations, to further outreach and presence
Two new films, Rules Don't Apply (2016) on Howard Hughes
Howard Hughes inherited his father's Hughes Tool Company
He produced films and as a pilot he set many aviation records
He was the major stock holder of TWA, he had WWII government contracts
He built the huge wooden seaplane HK-1, the Spruce Goose
He got involved with CIA, the 350 million dollar Glomar Explorer
James Angleton attended Hughes's memorial service, Age of Secrets: (Meier 1995)
The film is written and directed by Warren Beatty, who starred in The Parallax View (1974)
Jim is dissappointed in the film, which is not really about Hughes
Jackie (2016) with Natalie Portman
Some cabinet appointments have been named
Mark the date: Oct 26, 2017, Rex Bradford on the release of declassified records
Adele Edisen passed away (play BOR segment below)
Certain people knew JFK was going to be assassinated several months in advance
Fidel Castro passed away (August 13, 1926 – November 25, 2016)
The Cuban revolution angered American businessmen
Operation Zapata (Bay of Pigs), Operation Mongoose, Cuban Missile Crisis
Only one death in the 13 days of the Missile Crisis, Major Rudolf Anderson Jr.
JFK was winding down tensions with Castro even at the moment of his death
It took 50 years for Obama to do what Kennedy was doing
The Pavlovian bell-ringing of communism in this hemisphere
Letters, read Jeff Carter on the enigma of the Oswald backyard photos
Jim thinks Oswald was to be shot at the Texas Theater, Operation Northwoods
Did Jim dismiss Holocaust deniers glibly? No. Jim is aware of the debate
A lot of forensic evidence in the Irving libel trial
Jim is not impressed with Debating the Holocaust: (Dalton 2009)
The Invention of the Jewish People (Sand 2008), not about the Holocaust
After JFK, U.S. policy on the Middle East went off the rails
Stealing the Atom Bomb: (Mattson 2016), reviewed by Jim
Kennedy was for a homeland for the Palestinians
The Holocaust in American Life (Novick 2000)
Is there no book on the Chicago Plot? The Echo from Dealey Plaza: (Bolden 2009)
JFK and the Unspeakable: (Douglass 2010)
Internal Combustion: (2008) by Edwin Black
The Chicago Plot should have been investigated by the WC and the HSCA

Play Adele Edisen (1:58:54) MP3 download


Rebroadcast of BOR Show #526, from May 12, 2011
Adele earned a Physiology Ph.D in 1954
1963, National Institute of Neurological Diseases and Blindness, New Orleans
Adele met Jose Rivera in Atlantic City through the NINDB
Rivera offered her dinner when she would be in Washington, D.C.
On April 22nd, 1963, she met Rivera and they went out to dinner
He spoke of Dallas and the Carousel Club
He asked if she knew Lee Oswald, and mentioned his wife and child
She believes Rivera dosed her with LSD on Lifesavers candy
She felt clumsy, got little sleep, and her throat was dry
People called him Dr., but he had no Ph.D or MD
He had a Hispanic accent, two birthplaces, and was born in 1905 and 1912
She seemed to follow a post-hypnotic suggestion to call Rivera
They had dinner a second time, and things got really strange
Another Lifesaver caused her to have a euphoric reaction
"I wonder what Jackie will do when her husband dies?"
"Do you see Caroline on her pony Macaroni?"
"Write down this name: Lee Harvey Oswald"
"Tell him to kill the chief"
"Here's where it will happen ... it will be on the fifth floor"
The phone number he gave her, 899-4244, was Jesse Garner's
She may have been dosed with BZ (Quinuclidinyl benzilate)
She had visual effects driven by loud sounds, loss of focus
"How patriotic are you?" You'll go to the FBI, won't you?"
She saw Rivera again in September, 1963 at LSU
She called and spoke to Marina and Oswald in May, 1963
Oswald said he did not know Dr. Rivera
"It'll happen after the Shriner's Circus comes to New Orleans"
She called the Secret Service in June, 1963, spoke to the FBI
On Saturday, 11/24/63, she visited the Secret Service
She met with Special Agent J. Calvin Rice and Orrin Bartlett of the FBI
They first questioned her story, then seemed to believe her
She knew of no actions taken regarding having told her story
Adele spoke to Jim Garrison in 1975
Her lawyer wrote Senator Frank Church of the Church Committee
Her FOIA requests were unfruitful
Finally she spoke at the 1994 ASK conference, then to the ARRB
Her evidence points to internal domestic conspiracy
They don't want to rock the boat, well, the boat is sinking
The people are totally ignorant of their own history
The traitors are probably living well
The Warren Commission covered up for the guilty
A New Oswald Witness Goes Public by Bill Kelly
Col. Jose Rivera & US Army Service Command by Bill Kelly


---

Show #811
Original airdate: Dec 1st 2016
Guests: Dick Russell / Paul Bleau
Topics: A Coup In Camelot / Three Failed Plots

Play Dick Russell (52:18) MP3 download


Dick appears in the film A Coup In Camelot (2015)
Dick was 17 when the assassination happened
As a reporter, in 1975 he interviewed professor Richard Popkin
On September 20th, 1963, Nagell was arrested for shooting a gun in a bank
His notebook had remarkable similarities to Oswald's, listings, phone numbers, FPCC
Dick met and began a most curious relationship with Nagell
Nagell tried and failed to convince Oswald that he was being setup
The bulk of the film (Camelot) is about how the evidence had to be tampered with
It makes a strong case for a conspiracy including the military and Secret Service
Dick interviewed the cop who arrested Nagell, Jim Bundren
"I wouldn't want to be in Dallas right now"
Nagell worked for CIA and Russian Intelligence
In Mexico City, he participated in a disinformation campaign following the Missile Crisis
The Russians asked him to look into an assassination plot by Alpha 66, and to keep an eye on Oswald
Nagell knew of a June, 1963 plot to kill JFK in Los Angeles
Nagell knew and reported on Oswald to the Russians and CIA
An August, 1963 meeting between CIA, Oswald, Angelo, and Leopoldo
The Russians instructed Nagell to convince Oswald he was being setup, or kill him
Vaughn Marlowe was part of the FPCC in Los Angeles and knew Nagell
Nagell said Marlowe was being recruited to shoot Kennedy in June, 1963
Take Nagell seriously and you have to acknowledge there was a conspiracy
Dick knew Nagell, he always believed him, Nagell hinted that he knew the whole story
Nagell was found dead the day an ARRB subpoena was delivered to him
Oswald was involved, but not a lone assassin. he was certainly a patsy
Dick thinks Intelligence operatives induced Nagell's fatal heart attack
Dick met Antonio Veciana, who told him he saw Oswald with 'Maurice Bishop'
"Maurice Bishop...was David Atlee Phillips"
The MSM will review Case Closed: (1993), but not The Devil's Chessboard: (Talbot 2016)
Dick wrote bestselling books with Gov. Jesse Ventura, which never got reviewed by the MSM
The 2017 record release may reveal more about George Joannides
The country changed forever on that day
The lack of trust in the government has been earned by the government
The Cuban exile area is still ripe for further investigation

Play Paul Bleau (1:14:01) MP3 download


The Three Failed Plots to Kill JFK: at kennedysandking.com (formerly ctka.net)
Paul looked into other plots and found similarities to Oswald and Dallas
Paul found seven potential patsies on the radar
Harry L. Power in Terre Haute, Indiana
Nexus: (Hancock 2011), speculates that Oswald was being maneuvered
The Man Who Knew Too Much: (Russell 2003)
Richard Case Nagell, Vaughn Marlowe, the showing of PT 109 in Beverly Hills
Nagell, veteran, Army Intelligence, claimed an anti-Castro group set it's sights on Kennedy
Nagell had military ID with his photo and the name and signature of Lee H. Oswald
Like Oswald, Nagell had a Minolta camera, Fair Play for Cuba leaflets, etc.
Marlowe, veteran, a good shot, an executive of L.A. Fair Play for Cuba Committee, etc.
Chicago, similar patsy, motorcade route, a building resembling the Depository. etc.
Thomas Arthur Vallee, former Marine, assigned to a U2 base as a radar operator
Vallee trained an anti-Castro group to assassinate Fidel Castro (1926 – 2016)
JFK and the Unspeakable: (Douglass 2010), Secret Service agent Abraham Bolden
Chicago Secret Service Chief Maurice Martineau took steps to eliminate documentary trails
The Tampa plot, November 19, 1963 (newsreel)
Ultimate Sacrifice: (Waldron / Hartmann 2008), The Tampa Plot in Retrospect (Kelly 2012)
Gilberto Policarpo Lopez, FPCC, defector, tie to Russia, an unusual trip to Mexico City
What the HSCA said about the Lopez allegation (page 118)
San Antonio, November 21st, 1963, Harry Power, potential scapegoat, ex-marine
Similarities between Power, Oswald, and other scapegoats, lined up before the assassination
On the Secret Service radar, terrorist Orlando Bosch
Another patsy candidate, Santiago Garriga, opened an FPCC chapter in Miami
Oswald, an asset, or an easily dispensed with pawn?
Paul's article includes a chart of 24 points of comparison among five patsies
Ship the patsy to a city, bring the President to the patsy's job
NOTE: The following is included in an upcoming addendum at kennedysandking.com
FPCC founded in 1960, Where the Boys Are: (Van Gosse 1993)
Members were writers, artists, intellectuals, let's be fair in our discourse re Cuba
1960/1961, 5 to 7 thousand members, 27 chapters
What are people doing in 1963 in the Deep South, opening chapters in hostile cities?
Similarity in ambush logistics, motorcade, weak protection, use of surrogates
Patsies who could be tied to Castro, misfits, plausibly good shots
Massage control, investigating surgically, if at all, hiding facts
William Harvey, assassination MO, ZR/RIFLE
Oswald, backyard photos, FPCC in New Orleans, interviewed about Marxism, etc.
201 files on individuals, 301 files on suspicious organizations
The earliest link was in June, then early Fall, Dallas was one of the last opportunities


---

Show #810
Original airdate: November 24, 2016
Guests: Larry Schnapf / Jim DiEugenio
Topics: CAPA Oswald Mock Trial / Dallas Conference, Listener Questions

Play Larry Schnapf (0:41:11) MP3 download


CAPA, pressing the government for further 2017 record releases
Larry is an attorney on the Legal Committee, one of several CAPA committees
The Warren Commission acted as finder of fact, judge, and jury
With Bill Kelly (BOR #806), holding a mock trial in Houston, November, 2017
Larry at the JFK Assassination Conference, Oswald Was Not Convictable
National Academy of Sciences 2009 Forensic Science report
Inadmissible evidence, Marina testimony, broken chains of custody, etc.
Marina's testimony was the most prejudicial produced by the government
The rifle in the brown paper bag, Commission Exhibit 1302
The number, markings, and chains of custody of the bullet shells
Broken chain of custody of CE 399, the 'single bullet'
The forensic evidence creates reasonable doubt, adding up
1967 Yale Law School mock trial of Oswald, hung jury
1992 American Bar Association, mock trial of Oswald, hung jury, transcript
2013 State Bar of Texas, mock trial of Oswald, hung jury
The FBI reacts to political pressure, the press colludes with the elites
What happened during the JFK assassination is still happening today
capa-hq.com, Facebook, schnapflaw.com, Larry@schnapflaw.com

Play Jim DiEugenio (0:60:14) MP3 download


Jim attended the JFK Lancer Conference in Dallas last weekend
He enjoyed Casey Quinlan's presentation on the National Security State
And ones by Chris Gallop, Brian Edwards, Gary Murr
Mark Shaw, Who Killed Dorothy Kilgallen?
Stuart Webster on Oswald's Dallas library card
The premiere of the film The Searchers (BOR #809)
Carmine Savastano on the improbabilities on the day of the assassination
Bill and Gayle Newman spoke at the conference
The Newmans were the closest witnesses of the fatal head shot
Larry Hancock spoke about Gene Wheaton and Operation 40
Jim spoke about JFK's foreign policy, JFK's Forgotten Crisis: (Riedel 2015)
China invaded India in October 1962 over the issue of Tibet
ctka.net, Paul Bleau on Three Failed Plots to Kill JFK prior to Dallas
JFK Lancer Conferences can be viewed on DVD
The National Archives should give us a finite list of the documents they have
A withheld report on Oswald and CIA by Dan Hardway and Eddie Lopez
The film Jackie, Jim read the script, soap opera-ish
It is hard to tell where the Hughes empire and CIA begin and end
Howard Hughes in Vancouver, Age of Secrets: (Meier 1995)
Listener questions
Assassination conspiracy writing in the context of conservative vs. liberal
Jim does not see the conspiracy as right vs. left, stick with the facts
The new Hawaii Five-0, an episode on planning the assassination in Hawaii
JFK never approved an assassination of Castro, that was a CIA operation
Has Oswald DNA ever been tested? No
Warren Hinckle and Ramparts Magazine, the CTKA site will be updated very soon
The real JFK mystery, 50 years later, by Justyn Dillingham (2014)
Silencers, Snipers & the CIA (Hewett 1995)


---

Show #809
Original airdate: November 17, 2016
Guests: Randy Benson / Vince Palamara
Topics: The Searchers / A Coup in Camelot

Play Randy Benson (0:45:00) MP3 download


Randy's film, The Searchers, a portrait of the assassination research community
Who are these people, doing the work of the historians, teachers, schools?
Randy read Crossfire: (Marrs 1989) and On the Trail of the Assassins: (Garrison 1988)
It upset Randy that he did not know, was not taught, what the searchers knew
The film and Randy will be at the Texas Theatre, Oak Cliff, Mon, November 21
John Judge, fighting the good fight, the narrative throughline of the film
The notion of the wacky conspiracy theorist was coined by CIA
Andy Winiarczyk, his home is a bookstore, or the bookstore is his home
A second National Archives had to be built to hold 6.5 million JFK Records Act pages
Archival footage was available for $300 per minute, Randy was quoted $300 per second
Duke University is a good source on Fair Use for documentary films
An article on Fair Use and the Zapruder film
Randy has a limited 20 CD edition of his film and 37 hours of interview footage
Randy is thinking of screening his film at universities across the country
The searchers are normal people who did a job that had to be done
Randy will premiere The Searchers at JFK Lancer on Saturday, November 19
The work of the searchers are a million different little pieces
thesearchersfilm.com and Facebook, email - info@thesearchersfilm.com

Play Vince Palamara (0:58:59) MP3 download


Vince's blog, Facebook, YouTube channel, Amazon
Vince was interviewed in 2013 for a segment in the film A Coup in Camelot (2015)
Doug Horne, Dr. David Mantik, Jerry Dealey, Sherry Fiester,
Dick Russell, Barry Ernest, Art Van Kampen (bios)
A forensic angle on this case, blood spatter, photos, x-rays, Secret Service
Vince is an acknowledged expert on the Secret Service and the Dallas trip
The lack of agents near the car, the motorcycle escort, the limo bubble top
Media photographers moved to the back of the motorcade
It was folklore that Kennedy ordered agents off the back of the car
In William Manchester's The Death of a President, November 1963 (1967)
The Secret Service had lost a President, they had a lot to lose
Special Agent Floyd Boring later denied the Kennedy order, but, he originated the story
The 28 mile Tampa motorcade, they had the resources to man multistory rooftops
Though Vince suspects three agents, he vacillates between negligence and conspiracy
As the shots were fired, Roberts ordered follow up car agents not to move
Emory Roberts recalled two agents at Love Field
LBJ says goodbye to the Secret Service and Emory Roberts
Chief Inspector Michael Torina, What Does a Secret Service Agent Do? (Hyde 1962)
Agents and police are to guard building rooftops during motorcades, Fletcher Prouty
Evidence for collusion, sit on your hands, six to eight seconds, let it happen
The assassination attempt on President Reagan
JFK Air Force Aide, Gen. Godfrey McHugh, would sit in the front of the limo
The Secret Service put him in another car in Dallas
Due May 1, 2017, Vince's latest book, The Not So Secret Service:


---

Show #808
Original airdate: November 10, 2016
Guests: Jim DiEugenio / Chris Gallop / John Barbour
Topics: U.S. Election / Listener Questions / Symposium / New Film

Play Jim DiEugenio (0:70:21) MP3 download


Result of the U.S. Presidential Election, surprising
The popular vote vs. the Electoral College
Democratic Party Superdelegates
The role of wikileaks in the Clinton campaign
Trump portrayed himself as the outsider
Hillary and her party sabotaged Bernie Sanders
Democratic Party lost the south during the civil rights struggle
CIA's Internal Investigation of The Bay of Pigs
Listener questions, The Nation article on Honduras
American Experience 2013 portrayal of President Kennedy
Cynicism in the U.S., HSCA interview of James W. Powell
Who's Who in the JFK Assassination (Benson 1993)
On the Trail of the Assassins: (Garrison 1988)
Mexico City had a direct impact on what happened in Dallas
A CIA tall-tale, unleashed on the day of the assassination
State Secret (Simpich 2014) (free on-line at maryferrell.org)
Oswald, the CIA, and Mexico City (Lopez/Hardway Report) audio
The CIA Mexico City Mystery Man photo
Thomas Arthur Vallee (BOR #806 Bill Kelly)

Play Chris Gallop (34:50) MP3 download


4th Annual JFK Luncheon / Symposium on Nov. 17, 2016
11-5pm, Stevens Garden and Grill, 223 Depot Street, Mansfield, Texas
The government stole our President and have been lying about it for 50 years
Chris' site jfk-thecontinuinginquiry.com and e-mail cjgallop@yahoo.com
Raffle, an Abraham Bolden autographed The Echo from Dealey Plaza: (2009)
Signed photo by one of JFK's military pallbearers, Hubert Clark
Available at the luncheon, the A Coup In Camelot DVD
The Searchers will be shown at the Texas Theatre, Oak Cliff, Mon, November 21

Play John Barbour (1:19:42) MP3 download


Hillary and Trump came to Las Vegas a lot
A known evil and an unknown evil
When somebody becomes President they never break the law!
Liars run for office, truth seekers run for lives
John was on Coast to Coast AM September 27 and was cut off
John quoted a conversation and said the word 'nigger'
John's new film The Garrison Tapes: Part Two:
The film features Jim Garrison speaking about media corruption
Garrison investigated the history of CIA, control foreign policy
Wall Street lawyers created CIA, James Forrestal
Elements of the media were ready before JFK was killed
CIA control of the media, Operation Mockingbird
John is a storyteller, there is no story greater than Garrison's
Len worked with John on the first 11 minutes of the film
John acknowldges that he get's riled up
John will be speaking in Dallas at the Judyth Vary Baker conference
The new film will be shown at the Texas Theatre, Oak Cliff, Mon, November 21
John on Facebook
John Barbour's Last Word On 'The Garrison Tapes' (BOR #759)


---

Show #807
Original airdate: November 3, 2016
Guests: Michael Marcades & Debra Conway / Bill Simpich
Topics: Rose Cherami / The Oswald Legend

Play Debra Conway & Michael Marcades (43:13) MP3 download


JFK Lancer publishes books featuring experts and witnesses
Rose Cherami: Gathering Fallen Petals (Marcades/Kirkpatrick 2016)
Melba Christine Youngblood Marcades was Michael's mother
Michael and Debra met last year at the Lancer conference
30 years ago, Gary Shaw and Joe West met with Michael's family
Michael met Rose only three times, and was 12 when Rose died in 1965
Michael had always been aware of the assassination's impact on the world
Columnist Norma Kirkpatrick helped Michael with his manuscript
Sherry Fiester reviewed the medical evidence regarding Rose's death
Sherry determined Rose was shot in the head, and then run over
Rose struck by a car driven by Jerry Don Moore
She was alive and received eight hours of medical care
Even in this century, Anne feared revealing all she knew
Rose stated on Thursday and Friday that JFK would be assassinated
Michael's work has been to understand who his mother was
JFK Lancer's 2016 November In Dallas Conference

Play Bill Simpich (51:07) MP3 download


State Secret: (Simpich 2014) (free on-line at maryferrell.org)
This series is from the research for that book
Part 11: The Paines Carry the Weight
Legend maker #12, Michael Paine's few meetings with Lee were all memorable
They attended ACLU and John Birch Society meetings together
John Abt's communist background would not have helped Oswald
Michael was descended from a signer of the Declaration of Independence
Michael was a pacifist who won two Bronze Service Stars in Korea
Ruth Paine studied Russian and worked for Soviet/American friendship
Her father, William A. Hyde, was approached by CIA to work for them in Saigon
Ruth was considered a friend of CIA, somebody they could use
Ruth took in Marina and her child, to learn Russian
Oswald, a spy in his own mind, kept his one-room locale secret
Ruth directed Lee to his job at the Texas School Book Depository
The Paines were actively involved in babysitting Oswald
Ruth and Oswald's November 9 letter to the Soviets
Soviet Ambassador Anatoly Dobrynin thought the letter was a provocation
Part 12: The Endgame
Michael's mother Ruth Forbes was active with the Universal World Federalists
Legend maker #2 Cord Meyer was that group's leader
Ruth Paine's sister, Sylvia Hoke, was Naval Intelligence and a CIA employee in 1961
Sylvia's husband John Hoke provided services to the CIA until at least mid-1963
The Paines and the Hydes were extremely spooked up
J. Lee Rankin concluded that something in the Oswald story was deeply wrong
Need to review the evidence around four men who lead back to the Paines
Grocer Leonard Hutchison, barber Cliff Shasteen,
auto salesman Albert Bogard, gun owner Garland Slack
Bill concludes that Oswald was impersonated on many occasions
The impersonations of Oswald are the key in analyzing this assassination

#1 James Angleton - CIA Chief of Counter-Intelligence
#2 Cord Meyer - CIA Chief of the International Organizations Division
#3 Priscilla Johnson - Reporter, North American News Alliance, Moscow, 1959
#4 Richard Snyder - American Embassy consul, Moscow, U.S.S.R. in 1959
#5 Ann Egerter - CIA Counter-Intelligence Staff, Langley
#6 Marvin Gheesling - FBI Special Agent
#7 John Fain - FBI Special Agent
#8 Alexander Ziger - Minsk Radio and TV factory supervisor
#9 George de Mohrenschildt - White Russian friend of Oswald in Dallas
#10 Guy Banister - ex-FBI Special Agent, New Orleans associate of Oswald
#11 Anne Goodpasture - CIA Counter-Intelligence Staff, Mexico City
#12 Michael Paine - Dallas benefactor of Marina Oswald



---

Show #806
Original airdate: October 27, 2016
Guests: Bill Kelly / Jim DiEugenio
Topics: Tampa Plot / RFK Case and Listener Questions

Play Bill Kelly (33:26) MP3 download


Bill's blog, JFKcountercoup
The Tampa Plot in Retrospect (July 7, 2012)
Bill got a copy after the archives acquired one from Blaine
FINAL SURVEY REPORT Re: Visit of the President to Tampa, Florida
Tampa sheriff's deputies were on roofs and overpasses with rifles
There was a plot and a patsy, Gilberto Policarpo Lopez, a former defector
On that trip, Kennedy visited MacDill Air Force base
Bill thinks of the assassination as a detailed plan rather than a plot
We should pursue missing records, case by case
CAPA - Citizens Against Political Assassinations
Chicago, Tampa, and Dallas are not separate, they're part of the same plot
The modus operandi is a covert intelligence operation
November 22nd and Dallas were the 11th hour, it's gotta be done
The rejected Pathfinder Plan to kill Castro
Lopez, the patsy in Tampa, fits the Oswald mode
Bill's concept of the COP - Covert Operational Personality

Play Jim DiEugenio (1:02:25) MP3 download


The interesting parallels among the plots and their patsies
Why would there be FPCC chapters in New Orleans and Tampa?
The same design in Chicago, Tampa, Los Angeles, then Dallas
ctka.net, Reclaiming Parkland: (paperback), please write good reviews at Amazon
Spatial Chart of Northern Half of Dealey Plaza
November Dallas screenings of The Searchers by Randy Benson, trailer
The Polka Dot File (Faura 2016) reviewed by Jim, (see BOR #790)
Faura was a reporter for a Los Angeles paper when he walked into the RFK case
Fernando worked on the mystery of the girl in the polka dot dress
You have to understand hypno-programming and Sirhan's Palestinian past
Sirhan's last memory, Lots of cream, lots of sugar
Bjorn Nielsen, Palle Hardrup, Copenhagen, hypnotized to rob and murder
The Search for the "Manchurian Candidate": (Marks 1991)
The Robert F. Kennedy Assassination: (Melanson 1991)
RFK signs poster for bystander Michael Wayne minutes before he is assassinated
Stipulation of evidence, you accept the prosecutor's case
The RFK case has three 'magic bullets'
Dewayne Wolfer's LAPD bullet trajectory diagram
Howard Willens and The American Scholar by Gary Aguilar, re: Warren Report
Listener questions, shot from the front, from the grassy knoll? Yes
Jim's review of Jeffrey Caufield's book on General Walker
Fletcher Prouty, Len, and additional shooters along the Dallas route?
Oswald said, 'You`re the cop. You figure it out'
LBJ's post-assassination mental state? He got more erratic
LBJ / RFK, Mutual Contempt: (Shesol 1998)
Johnson having Kennedy hand out Civil Rights Act signing pens (16:38)
Seven hour Len Osanic / John Armstrong (Harvey & Lee) interview
Southern Poverty Law Center's disparaging article on Mark Lane
May 29, 2017 is the hundredth anniversary of John Kennedy's birth


---

Show #805
Original airdate: October 20, 2016
Guests: Larry Hancock / Col. Fletcher Prouty
Topics: November in Dallas 2016 / Ed Lansdale

Play Larry Hancock (38:29) MP3 download


JFK Lancer's November in Dallas Conference
Hear and dialogue with people, do walking tours
Bill and Gayle Newman will be interviewed
Dr. Cyril Wecht, Gary Shaw, Anna Marie Kuhns-Walko
Someone Would Have Talked (Hancock 2010 edition)
Gary Murr on the Connally wounds
Meeting areas, author sessions, a book room
Joan Mellen on Lyndon Johnson
A focus on helping researchers, the 2017 release of documents
Panels on NARA Document Releases & JFK Act, and Evaluating Sources
COPA, CAPA, JFK Lancer, a rivalry?
Working on integrating research community organizations
Conference days are very full
Sunday morning walking tours in Dealey Plaza Plaza beginning at 11:00
Several very detailed tours conducted by knowledgeable persons
The Sixth Floor Museum has improved, more cooperation
There are still issues with some of their displays and exhibits
Retired #3 CIA officer, Charles Briggs helped set up the museum
Jim Schutze on the hassling of Robert Groden>
Taxpayers paid millions of dollars for the Zapruder film
then turned it over to a private organization
The weekend before the anniversary, Friday through Sunday, November 18-20
The former Dallas Conspiracy Museum did not have prejudice
The Sixth Floor Museum 'history' is not right
The conference has free facilities and also day rates

Play Col. Fletcher Prouty (9:45)


Ed Lansdale in Dealey Plaza Nov 22 1963 (YouTube)
Col. Prouty discusses the photographic record in Dealey Plaza
Gen. Vicktor Krulak confirms photo of CIA Gen. Ed Lansdale Nov 22 1963



Show #804
Original airdate: October 13, 2016
Guests: Jim DiEugenio / Edwin Black
Topics: Listener Letters / The Chicago Plot

Play Jim DiEugenio (1:10:06) MP3 download


ctka.net, revised edition of Reclaiming Parkland (2016) (Paperback edition)
Jim will be at the Lancer Conference in Dallas, November 18-20, 2016
Mort Sahl 1970 interview, Our Hidden History (David Giglio BOR #803)
Case Distorted: by Bill Davy (Probe, March-April 1996)
Review by Jim of Faustian Bargains: by Joan Mellen (2016)
Confronting professors in the classroom to expose liberal bias
At least 12 prior incidents, to intimidate both students and teachers
McAdams does not seem to be bound by norms of behavior
William Torbitt and Nomenclature of an Assassination Cabal
Nonsense, careless, irresponsible, disinformation
Col. Prouty and the small nuclear plant at McMurdo Station in the Antarctic
Abraham Bolden (BOR #378) and The Echo from Dealey Plaza: (2009)
Bolden implicates the Secret Service in a cover-up in the Chicago Plot (see next part)
Jim and Len think Bolden is creditable
The FBI and the Mexico City tapes of 'Oswald'
Telephone conversation between the President and J. Edgar Hoover, 23 Nov 1963
Interview of Ms. Anne Goodpasture by T. Jeremy Gunn, April 23, 1998
Roselli and Sam Giancana may have been killed because of their CIA/Castro involvement
The Walker bullet was different ammunition than CE-399


Play Len Osanic reading Edwin Black's The Chicago Plot (1:06:38) MP3 download


The Chicago Plot.pdf, November 1975 article, read by Len Osanic
A Chicago conspiracy to assassinate President John F. Kennedy just 20 days before Dallas
Four men, four rifles with telescopic sights
Thomas Arthur Vallee, a 30-year-old ex-Marine classified extreme paranoid schizophrenic
The cover reference for the U-2 project, was Joint Technical Advisory Group (JTAG)
The Diem brothers had been assassinated by a CIA backed coup
People in Washington, absolutely refused to allow the president to fly to Chicago
The shadow of the assassins followed JFK wherever he went from that moment on
The FBI and the Secret Service botched the protection of the president
Secret Service agent (Abraham Bolden) broke the "old boy system" of the Secret Service
Vallee was not interviewed about his possible connections to the Dallas investigation
Vallee answered quickly and curtly: "Soldiers Field. The plot against John F. Kennedy."
What the hell is going on? How many guys out there are trying to kill him?
Oswald was crucified in the basement of the Dallas police station
50 Reasons For 50 Years - Episode 08 - The Chicago Plot


---

Show #803
Original airdate: October 6, 2016
Guests: David Ratcliffe / Jim DiEugenio / David Giglio / Dr. William Pepper
Topics: Mae Brussell / Mort Sahl / Church Committee / MLK Book & Sirhan


Play David Ratcliffe (1:00:03) MP3 download


In 1983, Dave was at UC Santa Cruz, when he was told about Mae Brussell and World Watchers.info
Her depth and reach were astonishing, well read, very bright, critical thinking faculties
Her program started in the early 70's as Dialogue Conspiracy
Her initiation was on the weekend of the JFK assassination, she saw Oswald gunned down
Daily clipping of major newspapers, filing JFK, MLK, RFK, Watergate articles
ratical.org, John Judge, a Remembrance, by David Ratcliffe, 31 May 2014
Mae was a mentor of John Judge, he attempted to start a Mae Brussell Research Center
She studied the way German Nazis were helped into the U.S. after the war
The Nazi Connection to the John F. Kennedy Assassination (Brussell 1984)
Mae had typed summaries of each of her shows/tapes
Worldwatchers Archive has other articles by Mae
The world becomes more complex, more evidence, the 1% of the 1%, we have the light and the dark in us
Dave will finish the inclusion of Mae's show text and create a searchable index
Book reviews by Joe Green, Rat's Nest: Two New Books on the CIA-Nazi-drug Nexus
The Essential Mae Brussell: Investigations of Fascism in America, edited by Alex Constantine
Drugs as Weapons Against Us, by John Potash
When John Lennon was killed, right from the get-go she sensed something was off
Dissenting Views (Green 2010), Dissenting Views II: (Green 2014)
Mae had a very healthy dose of paranoia, given what she had analyzed
The 1% is not monolithic, there are competing groups vying for position and control
There was a malevolence and a darkness that opened up in the middle of the 20th century
She was richly creative and focused that energy into an area she felt was critical
For each one of us, it's between us and the universe
There are some people who are not intending the good,
and sometimes prison is the place for them,
or sometimes these guys just keep getting elected
Three people, Mae, Jim Garrison, and Fletcher Prouty influence the decisions Len makes
ratical.org was started in 1995, "Oh, you'll love the web!"
Mae was connecting the dots, the day after, or predicting
She went from '63 to '88, 25 years, she is as contemporary now as she was then
It is commendable, her devotion to historical truth
The extraction and concentration of wealth has not stopped, it started over 500 years ago
There was nothing disingenuous about her, she had an unquenchable ebullience
Dave is working on the Hidden History Center web presence
Please consider a donation to BOR

Play Jim DiEugenio (1:08:59) MP3 download


The Burlington, Vermont conference has been cancelled due to health issues
Review of Spies in the Congo: (Williams 2016)
Dallas continues Harassment of Robert Groden by Jim Schutze
Charles Briggs obituary, CIA liaison for the creation of the Sixth Floor Museum
Dallas 2013, an embarrassing Orwellian abomination
Only right to assemble inside a chain-linked fence
If they had that security in 1963, JFK wouldn't have been shot
Release the Records on Dag Hammarskjold's Death, The New York Times
UK and USA obstruct United Nations' Hammarskjold Inquiry, The Guardian
RFK Jr. points to forensic evidence of second gunman, Litchfield County Times
John F. Kennedy's Vision of Peace, RFK Jr., Rolling Stone
JFK and the Unspeakable: (Douglass 2015)
October 3rd, the anniversary of Mae Brussell's death (1988)
Tom Davis, TOM DAVIS BOOKS housed her archive
Jim and Lisa Pease were able to view the contents of the 40 file cabinets
Mae was interested in the OSS, McCloy, Dulles relationship with Nazis
Reinhard Gehlen, German general, American general
Virgina McCullough, BOR #17, September 3, 2000
Sahl's brand of humor was both socially and politically conscious
Sahl wanted Jim Garrison on his radio show, he was taken off the air
Jim Garrison's October 1967 Playboy interview
Sahl got Garrison on the Johnny Carson Show in 1968
On the Trail of the Assassins (Garrison 1988)
Mort would read from the Warren Report in his act
9/11 is marginalized like Carson tried to marginalize Garrison

Play David Giglio (1:10:06) MP3 download


David's The Church Committee Final Report: Book III available by direct download from BOR
David's YouTube channel, Our Hidden History
The channel has a lot of material from the Church Committee (1975-76)
Senate Select Committee to Study Governmental Operations with Respect to Intelligence Activities
They looked at CIA assassinations, front companies, dealings with the press
They looked at the FBI, Martin Luther King, Black Panthers, war protesters
They looked at the Warren Commission, "a house of cards"
Doug Valentine's ABCs of American Interrogation Methods
MLK, one of the greatest Americans ever, treated like a traitor
The download includes a 5 1/2 hour audio book, an e-book, and a pdf
Once JFK is killed, the FBI really took off on MLK, even after his death
Clip 1: MLK was the target of an intensive campaign, to neutralize him
Clip 2: The FBI attempted to separate King from his wife to reduce his stature
Clip 3: IRS files on King and the SCLC were carefully scrutinized for irregularities
Clip 4: Extreme personal vindictiveness, evidence of Hoover's bitterness against Dr. King
Clip 5: Unable to conclude two (of King's) advisors were connected to the Communist Party
FBI attacks had been building on Dr. King as his influence grew
Clip 6: The viciousness of the (FBI) campaign to destroy him (King)
Clip 7: A shameful chapter in the nation's history
Clip 8: December 23rd, 1963, a nine hour FBI conference to discuss Dr. King
Clip 9: To produce the desired results without embarrassment to the Bureau
Tactics used against an enemy in war were used against King
Clip 10: Legality, morals, or ethics was never raised, in government we are amoral
Clip 11: Proposed, the FBI should select a new national negro leader
Clip 12: A tape recording mailed, sterilized to prevent it's being traced to the Bureau
Clip 13: The letter, invited Dr. King to take his own life
Clip 14: The director (Hoover) was livid over Dr. King's receipt of the Nobel Peace Prize (speech)
April 30, 1967, Riverside Church, New York, Why I Am Opposed to the War in Vietnam (text)
Clip 15: The FBI interpreted King's anti-Vietnam war speech as being Communist influenced
Clip 16: In Memphis, acts of violence broke out, so-called nonviolence cannot be controlled
Clip 17: The FBI recommended an article shaming King for staying at a "white" Memphis hotel
What did they do then? What are they doing now?
Think like a psychopath, get those big jobs in the intelligence agencies
The download has an excellent narration by Chris Abernathy
There is a lot of Church Report material on-line

Play Dr. William Pepper (12:17) MP3 download


William's third and final book on MLK's assassination, The Plot To Kill King: (2016)
The book has not been seriously reviewed, or it's accusations challenged
The FBI effort to attack King, the vindictiveness of Hoover
Dr. King was not killed by the shot, he was murdered in the emergency room
The Sirhan case has exhausted all remedies in the United States
Dr. Pepper is exploring the possibility of an International Court application


---



Show #802
Original airdate: September 29, 2016
Guests: Jeff Carter
Topics: 28 Redacted Pages of 9/11

Play Jeff Carter (1:32:04) MP3 download


The U.S. Senate overrode the Obama veto on 9/11 Victims Bill
Justice Against Sponsors of Terrorism Act (JASTA), 9/11 lawsuits against Saudi Arabia
Peter Dale Scott on the Deep State, 9/11, and the JFK assassination
Iraq was made the scapegoat for 9/11, the 28 Pages showed Saudi associations
The 28 pages showed contact between Saudi officials and the hijackers
Lawsuits may help advance the investigation of those contacts
Hijackers in San Diego in February, 2000
America wanted this attack to happen, make sure these hijackings happened
Watering a weed to make sure it grows, a new Pearl Harbor
An ABC News article by Richard Clarke
Peter Dale Scott, on the The American Deep State (2014)
Disconnecting the Dots: (Fenton 2011)
A long standing intelligence interaction between the Saudis and the U.S.
Hiding covert activities by shopping them out to other countries
The Lone Gunmen pilot episode, aired on March 4, 2001
How could the Pentagon be hit?, we knew we were under attack
9/11 produced, War on Terror, surveillance, out-of-control National Security
How many alarm bells have to go off before you realize you got a fire going?
The Reichstag Fire, people surrender all their liberties
Regime change in Iraq, Libya, and now Syria
U.S. foreign policy, the sole hegemonic power on the planet
Our way of life supported by continual destabilization of other countries
Homegrown terrorist plots have to be uncovered every now and then
Terrorism activity was planned in Victoria, BC on Canada Day
RCMP 'committed criminal offences' in terror sting
B.C. bomb plotters set free after judge rules RCMP entrapped pair
Lone suspect killed in anti-terrorism operation in southern Ontario
Suspect killed in anti-terrorism operation in Ontario
The powers that be are out of control, they are dangerous to all of us


---

Show #801
Original airdate: September 22, 2016
Guests: Governor Jesse Ventura and Jen Hobbs / Dr. Mark de Valk
Topics: Marijuana Manifesto / Cinema and the Assassination & Fletcher Prouty

Play Governor Jesse Ventura and Jen Hobbs (1:02:03) MP3 download Youtube Link


Jesse Ventura's Marijuana Manifesto (Ventura/Jen Hobbs/Kubby 2016)
Someone very close to Jesse has been helped dramatically by medical marijuana
Jesse wants to see marijuana legalized across the whole U.S. in his lifetime
Jen's husband is a medical marijuana patient
Male marijuana is hemp, female marijuana gets you high
The euphoric feeling is for mental health, like a glass of wine
Hemp/marijuana can make paper, fuel, medicine
CBD (cannabidiol) has the most medical value
William Randolph Hearst and the devil weed that black people smoke
Today, Washington, Jefferson and Franklin would be liable to arrest under federal law
Government funded studies show marijuana helps PTSD, concussions, cancer, etc.
People are hurting that could be helped by this plant
Nixon's war on drugs has civilian casualties
Prison privatization, prisons fill them to capacity for corporate profit
Insourcing of prison labor for pennies a day
Whole Foods sells fish prepared by inmates
The U.S. government holds the patent for the extraction of CBD
The war on drugs is the main catalyst to the militarization of our police forces
Blacks are pulled over and searched twice as much as whites
Whites are one and a half times as likely to have contraband than blacks
Jury nullification, when on a jury, vote to acquit
Charlotte, a child with 30 epileptic seizures a day
A certain strain of CBD rich marijuana got her down to a seizure a month
GW Pharmaceuticals has the patent for creating CBD drugs chemically
Marijuana tests can detect three week old consumption
Jesse offers three reasons why a marijuana party is better than a drinking party

Play Dr. Mark de Valk (2:07:51) MP3 download


Mark congratulates Len on producing 800 BOR shows
Mark's book of essays on cinema, Screening the Tortured Body: (2016)
Academia, the JFK assassination, and cultural artifacts
Mark is from Toronto and has lived in England for 16 years
Mark read a Toronto Star edition from the weekend of the assassination
He served as editor for dealeyplazauk.org.uk
There are various communities with strong desires to resolve this case
White blood cells, providing an antidote to the history written by those in power
His book is on state subjugation of the individual and of the body
Mark looks at Stone's JFK and at JFK representing the will of the body politic
A public figure executed in a public square, Dealey Plaza
Zapruder's camera emulates a CCTV camera
When referring to LHO as 'accused' assassin, Posner, McAdams, etc., are still quoted
Seven Days in May, filmed in summer and autumn 1963
State power, subjugation, control, and surveillance on the individual, on the human body
The military/industrial complex, the 'sovereign', is actually running the show
JFK as an agency of the body politic, was fighting another faction of the body politic
The Zapruder film, and the cinema screen, serve as the new public scaffold
The film has been manipulated by both sides
Oliver Stone's World Trade Center (2006)
Challenge the state and become imprisoned, exiled, or executed
The JFK film is an excellent primer for the general public
The film provides a grade two or three level understanding of the case,
if a more comprehensive understanding is considered university level
In terms of cinema, it is excellent, with an underlying truth
WC supporters who are lawyers, are advocates for a particular point of view
JFK researchers are getting closer to the bullseye, not who did what,
but getting the word out to the collective consciousness
Col. Fletcher Prouty and The Secret Team: (1973), read on-line at ratical.org
Fletcher is telling us a lot more than we think we're reading, in a coded way
The Dulles–Jackson–Correa Report (pdf), January 1, 1949
Fletcher was capable, he got promoted as Air Force liaison to CIA for special ops
Once he got the newspaper, that day, Fletcher knew there was something wrong
Could Fletcher Prouty himself have been CIA? No.
Len says there are all sorts of indications to preclude that possibility
Retired from the military, Fletcher worked for General Aircraft Corp.
Then he was Pentagon branch manager of the First National Bank of Arlington
Also Madison National Bank and Amtrak's marketing division
Understanding Special Operations by David Ratcliffe with L. Fletcher Prouty (1999)
His November 1963 Antarctic trip involved the operation of a very small nuclear reactor
Photographed in Dealey Plaza, where had Ed Lansdale been at the moment of the shooting?
Listen to Fletcher speak about Gen. Ed Lansdale in Dealey Plaza
Wherever they could, they interrupted distribution of The Secret Team
The CIA and Its Allies in Control of the United States and the World
President Truman's December 1963 editorial on CIA
Who was high enough up to call a base commander whose job was presidential protection?
They may have been panicking by Dealey Plaza, after the Chicago and Miami plots
The Ballad of Ed Lansdale, by Len Osanic (copyright 2002)
Ed Lansdale in Dealey Paza Nov 22nd 1693
---

Show #800
Original airdate: September 15, 2016
Guests: Len Osanic and Chris La May
Topics: 800 Black Op Radio Shows

Play Len Osanic (1:16:49) MP3 download


This interview of Len Osanic marks the 800th show of Black Op Radio
Included are: guest statistics, topics, events, audio clips
Len provides thoughtful answers to many questions, including:

What was the inspiration for starting an internet broadcast?
How does one go about acquiring guests?
Do you read every book you interview an author about?
Who had to know about the plot ahead of time?
How long will Black Op Radio continue?


Recommended sites and further reading:

Black Op Radio Show Archive and Products
"50 Reasons For 50 Years... "
The Col. L Fletcher Prouty Reference Site
Proutypedia, dedicated to the life and works of Col. L. Fletcher Prouty
The Secret Team by L. Fletcher Prouty
The Guns of Dallas by L. Fletcher Prouty
Understanding Special Operations by David Ratcliffe with L. Fletcher Prouty
Freedom To Fascism, Aaron Russo site
Citizens For Truth In The Kennedy Assassination (CTKA)
Other links of interest


---

Show #799
Original airdate: September 8, 2016
Guests: Joan Mellen
Topics: Faustian Bargains: Lyndon Johnson

Play Joan Mellen (1:16:49) MP3 download


Joan's new book, Faustian Bargains: (2016), is available now
A bargain with the Devil, you have to pay a certain price
Johnson and Hillary Clinton liberalism, neither are real
CIA was about furthering the interests of defense contractors, many in Texas
Joan's publisher wanted to tone down the CIA angle
LBJ is not mentioned in the files, but, Wallace received favors from Johnson
LBJ friend, Texas farmer and scammer Billie Sol Estes
LBJ biographer Robert Caro has never written about Wallace or Estes
Joan found the Johnson was a murderer, Box 13, stolen 1948 Senate election
Joan found no evidence Johnson was involved in planning JFK's assassination
When Johnson left office, he was the richest U.S. President
The morning after the assassination, Johnson was ready, he knew his plans
FBI Agent Warren de Brueys was Oswald's handler in New Orleans
If evidence comes to hand, you have to change your mind
An unidentified fingerprint from the Texas School Book Depository
Joan beleived it was Mac Wallace's print
Joan hired investigators, the unidentified print is not Wallace's
Madeline Brown's Murchison party guest list kept changing
Jay Harrison worked for the Dallas police, he was commended by the WC
CIA's footprints in the assassination do not fit Lyndon Johnson
During the Six Day war in June 1967, the USS Liberty was off the coast of Egypt
It was an electronic intercept ship, they were attacked by Isreali jets
Secdef McNamara called back Navy planes sent to their aid
The Navy refused, President Johnson told them, "Send back those planes!"
Some Liberty sailors could not accept that their government had a role in the attack
The JFK plotters would know that Johnson was their man
The attack on the Liberty was a false flag to blame on Egypt and Gamal Abdel-Nasser
President Johnson, the Commander-In-Chief, left his men to die
Many escutives of Brown & Root were CIA assests
The 26th of July Movement was Fidel Castro's revoluntionary organization
Joan always interviews many persons
Joan loves to be on Black Op Radio with Len
joanmellen.com/wordpress
---

Show #798
Original airdate: September 1, 2016
Guests: Jim DiEugenio / Len Saunders
Topics: Ramparts and Listener Questions / Marijuana and the U.S. Border

Play Jim DiEugenio (1:31:47) MP3 download


The Incubus of Intervention: (Poulgrain 2015), (Dr. Greg Poulgrain BOR Show #792)
The Grasberg Mine, "Copper Mountain", 15 grams of gold per ton!
Dale Myers and his "So-Called Evidence", by Joseph McBride
Tippit, the throw-down wallet, 50 Reasons For 50 Years - Episode 36
The wallet found at the Tippit scene contained ID for both Oswald and Hidell
One of three Oswald wallets found on November 22, 1963
Sylvia Meagher, three different versions of the Dallas Police radio transcript
The Martin Luther King Congressional Cover-Up, (Emison 2014), reviewed by Jim
Journalist and author, Warren Hinckle died on August 22nd
Hinckle was executive editor of Ramparts from 1964 to 1969
The University on the Make, Ramparts, April 1966, Madame Nhu
NSA and the CIA, Ramparts, March 1967
JFK jigaaw puzzle cover, Ramparts, November 1966
JFK Assassination: The Inquest by William Turner, Ramparts, June 1967
The Children of Vietnam by William F. Pepper, Ramparts, January 1967
Ramparts was amazingly influential, no publication today comes close
Donald Duncan "I quit!" cover, Ramparts, February 1966
The weekly Los Angeles Free Press (1964–1978), Art Kunkin
A phenomenal moment in American journalism
Black Panther Huey Newton, Ramparts, October 1968
Burning Draft Cards cover, Ramparts, December 1967
The Fish Is Red: (Hinckle / Turner 1981)
An excellent writer, If You Have a Lemon, Make Lemonade (Hinckle 1974)
A Bomb in Every Issue: (Richardson 2009)
The Oliver Stone Experience (Seitz 2016)
Oliver was told JFK's murder was an inside job by a member of the security detail
Listener questions: Richard Case Nagell
The Man Who Knew Too Much: (Russell 1993), the best witness there was
Sirhan Sirhan's deprogramming was stopped by prison authorities
The Polka Dot Dress Girl (BOR Show #790) triggered for Sirhan the rings on a target
The success of these assassinations have led to political helplessness
The web provides an opportunity for BOR and CTKA to bring out the truth
"They" gather everything, "they're" very concerened about instant communication
The two parties run the debates, what do you think is gonna happen?
Recordings of "Oswald" in Mexico City did survive beyond November 22
FBI agents heard the tapes, not the voice of Oswald
Anne Goodpasture should have been interviewed by the Warren Commission
Deposition of Anne Goodpasture, December 15, 1995
Deposition of Anne Goodpasture, April 23, 1998
"If there was any justice in this world, she'd be in jail"
Lopez and Hardway wanted to indict Goodpasture and David Atlee Phillips
HSCA Interview of David Atlee Phillips, November 27, 1976
Goodpasture knew the tapes and photos she sent were not Oswald
Why endure lying disinformationists on blogs for years?
Read the Oswald, the CIA, and Mexico City report!
CIA - Please arrest Sylvia Duran, please arrest her twice!
HSCA JFK Exhibit F-440A, interview of Silvia Tirado Bazan (Duran)
NOTE: (Documents spell Duran's first name variously as Sylvia/Silvia)
Jim Garrison was the first to question the Oswald in Mexico City story
Why did Phillips and Goodpasture both risk perjury indictments by lying?
Mexico City was the fulcrum to what happened in Dealey Plaza
The Warren Commission intended to cover up the assassination

Play Len Saunders (25:13) MP3 download


Len, Canadian by birth, is an immigration lawyer in Blaine, Washington, U.S.A.
Blaine is the third busiest U.S./Canada border crossing
The U.S. border cracking down on past pot use article
U.S. Ports of Entry are regulated by the U.S. federal government
Two blocks from the border in Blaine one can buy marijuana legally
Non-American citizens, admitting an intention to buy or smoke marijuana
or admitting past use, could be denied entry
Such admissions are not a crime
Marijuana is illegal federally
Mr. Saunders finds this all a little excessive
To ask about marijuana use, without any provocation, is none of their business
More prevalent in the three years since Washington State legalized it's use
A handful of officers are overzealous in their enforcement
Having admitted marijuana use under oath, one is deemed inadmissible for life
If Canada legalizes use, this problem will grow until a harmonization of laws
Len's client, Ted, signed a sworn statement after a four hour interrogation
Never sign anything at a Port of Entry - ever
You may be detained at a crossing for hours, they can't hold you indefinitely
Possession or an arrest and conviction is one thing
Questioning out of the blue is not any of their business
Most people get flustered, they get intimidated
Federal law supersedes State law in the U.S.
A waste of government resources and people's time at very busy crossings
September Letters confirm the applicant's admissibility
Prime Minister Trudeau has admitted smoking marijuana, how would they treat him?
If you need Len's U.S. Immigration legal services, call (360) 332-7100


---

Show #797
Original airdate: August 25, 2016
Guests: Ben Wecht / Bill Kelly / Phil Van Praag
Topics: Duquesne University Conference, September 9 / Assassination Audio

Play Ben Wecht (21:22) MP3 download


Friday, September 9 - 8:45 am to 4:30 pm (EST) in Pittsburgh, Pennsylvania
Acoustic forensics, analysis of sound recordings as evidence
The Forensic Fridays seminars are webcast from a password protected site
One audience, criminal investigators, litigators
Another audience, students of the JFK and RFK assassinations
The Air Force One recordings (JFK), the Pruszynski tape (RFK)
Another audience, those interested in sound engineering, the technical aspects
On demand archival seminars will be available for a fee in the future
Also the George Zimmerman/Trayvon Martin 911 call
And audio of the Laquan McDonald shooting
Visit HistoryExhumed.com to access archival DVDs

Play Bill Kelly (50:35) MP3 download


This is a replay of BOR Show #710 from Dec 18, 2014
Air Force One in-flight taping was inaugurated by John Kennedy
Three or four radios on-board were taped, six hours of recordings
We have only two hours, LBJ's tape and Gen. Clifton's tape
Bill and Ed Primeau combined and edited the tapes
The tapes are like the assassination's black box
A good picture of key hours, important evidence
The Cabinet plane's missing code book, LHO was known at CROWN
Continue to search for the tapes, open air waves, HAM radio could listen in
Air Force connections, LHO on a USAF flight to Frankfurt in October 1959
Col. Church and LHO on a boat to France at the same time, FOIA request
A Marine who bunked with LHO at Atsugi, LHO was a communication tech
Oswald, a Covert Operational Personality, not lone nuts
No mention of Oswald's name on the tape today
William Manchester and others quote from a fuller tape transcript
Dallas was ordered not to charge Oswald with a communist conspiracy
Get the remaining records released, a goal we can achieve
Blakey did unmeasurable damage to the assassination investigation
If Oswald is completely guilty, there is no reason not to release records
A good article on the tape by Doug Horne
BOR Air Force One Tapes, eight 15 minute segments

Play Phil Van Praag (47:51) MP3 download


This is a replay of BOR Show #334 from Aug 9, 2010
Phil, an audio expert, gives a brief history leading to this work
Phil's earlier work, Evolution of the Audio Recorder
The Discovery Times Channel broadcast a recording made at the scene of the RFK assassination
Phil has been analyzing this 30 minute recording for some time
Phil made two sets of discoveries on this recording
One, he discovered 13 shot sounds on the tape Sirhan's gun held only 8 bullets
Two, some of the shots occurred so close together that they couldn't have been fired from one weapon
Given these two discoveries, there had to be at least one more gun firing at the same time as Sirhan's gun
The recording proves that what Karl Uecker was testifying to for these many years is, in fact, the truth
Phil used several audio programs to cross-check his findings and to give him multiple perspectives of the tape
There were several video captures of Stanislaw Pruszynski, the man that accidentally captured the recording
With the multiple video recordings, the audio can be locked to a timeline
Phil may be contacted at audiotaperecorder@yahoo.com
Article by James DiEugnio, Conspiracy Test: The RFK Assassination


---

B>Show #796
Original airdate: August 18, 2016
Guests: Jim DiEugenio
Topics: Books, Films, and Listener Questions

Play Jim DiEugenio (1:23:42) MP3 download


CTKA.net, Dodd and Dulles vs. Kennedy in Africa (DiEugenio 1999)
Hammarskjold and Kennedy vs. The Power Elite (DiEugenio 2016)
JFK: Ordeal in Africa (Mahoney 1983)
Four films, Primary, Adventures on the New Frontier, Crisis, Faces of November
Elections today are staged, choreographed, and rehearsed
Favorite son candidates
Unreleased films, The Searchers (Benson) and one by Joe Green
Listener Questions, CIA & JFK: The Secret Assassination Files (Morley 2016)
Len considers Jim's reviews of books to be a high benchmark
John McAdams and the Siege of Chicago (DiEugenio / Hunt 2013)
The Magic Bullet beyond fantasy trajectory
Anthony Summers, the National Enquirer and the second rifleman
When Tony Summers Fell in Love with Patricia Lambert (DiEugenio 2013)
False Witness: Aptly Titled (DiEugenio / Davy 1999)
You are either uninformed, a paid shill, or completely stupid
John McAdams info page John Mcadams - Laughing stock of the Internet?
In this case every single aspect is an anomaly
The Warren Commission was a rogue prosecution
The Warren Commission said it was Lee Oswald, don't confuse me with the facts
You can prove conspiracy in this case in about 100 different ways
2013 Wecht Conference, Passing the Torch
BOR Show 791, the Mystery Man photo
Anne Goodpasture and the "Lopez Report"


---

Show #795
Original airdate: August 11, 2016
Guests: Governor Jesse Ventura
Topics: Sh*t Politicians Say

Play Governor Jesse Ventura Interview on Youtube

Play Governor Jesse Ventura (1:03:39) MP3 download


Jesse won his case in front of a jury, the appeals court threw it out
Our whole system is based on corrupt bribery
Jesse has been playing by the rules
With a second trial, Jesse can further prove Chris Kyle is a liar
Media conglomerates want to defame people and profit from it
"Unjust enrichment", they don't want to fact check
33 media conglomerates came in to this case on the appeal
MSM are no longer in the news business, they're in the entertainment business
Sue for libel, the bar is very high, the truth is supposed to come out
Face to face, Kyle did not have the courage to tell the truth
The New Yorker on Chris Kyle
The Governor's new book, Sh*t Politicians Say (2016)
A fun book to put out during the national party conventions
"George W. Bush ... defending us from freedom" - Rick Perry
"A zebra does not change its spots" - Al Gore
9/11 and the declassified 28 pages
We overthrew Saddam, the archenemy of the Saudis
If they weren't incriminating, why were they withheld?
The Pentagon, the NFL, and $6.8 Million
Vietnam veterans were not honored when they came home
Billions of dollars versus a little collateral damage
Private sector prisons need to be full to make a profit
Jesse won't vote for Democrats or Republicans, they have to kowtow
Third party candidates are more attractive than the two criminal parties
Because he was allowed to debate, Jesse became the 38th Governor of Minnesota
The corporations are running this country, which is the definition of fascism
RT is not one of the conglomerates opposing me in this court case
Russian television will give Jesse a chance to speak freely
Russia became our enemy because Wall Street was running our country
Russia has two military bases outside of Russia
The United States has 178 military bases outside of the U.S.
The truth takes people out of their comfort zone
Jesse considered running for President, but, could not give it 100%
The electoral college should have been eliminated a long time ago


---

Show #794
Original airdate: August 4, 2016
Guests: Paul Bleau
Topics: JFK and the Unforgivable:

Play Paul Bleau (1:26:09) MP3 download




Historians tend to back the Warren Commission version
Other investigations or independant authors were not on the radar
Part intellectual laziness, part falling for the propaganda
The official record of six governmental investigations
Statements of participants in those investigations
Paul seeks to change the narrative with his article
A huge cross-section of experts not on the side of the lone-nutters
A call to action, a captive audience of 14 to 18 year olds
Send a complaint to the American Historical Association
NOTE: The many links in Paul's article are not duplicated in these notes
The Warren Commission ~
"findings of the Commission" are necessary to the conclusions
Jesse Curry, "it just seems it would have to be fired from the front"
James Sibert, "the single-bullet theory" "moving that back wound up"
Alex Rosen, the FBI was not actively investigating a conspiracy
Charles Shaffer, assassinated as a result of a mob-related conspiracy
Alfredda Scobey, many problems the prosecution would have faced
Burt Griffin, "I feel betrayed ... the CIA lied to us ..."
Russell, Cooper, Boggs, did not buy the single bullet
Gerald Ford, "an initial conclusion: it was not the work of one person"
LBJ had not completely discounted the possibility of international connections
Garrison had established an association between, Ferrie, Shaw, and Oswald
The Rockefeller Commission morphed into the Church Committee ~
"the investigation of the assassination was deficient"
Gary Hart, FBI and CIA, "a conscious decision to withhold evidence"
Richard Schweiker, "Everywhere ... there are fingerprints of intelligence."
Bob Tanenbaum, "Schweiker told me in his opinion the CIA was responsible"
The case against the WC made by government officials so far is devastating
The HSCA ~
Investigation into the possibility of conspiracy in the assassination was inadequate
CIA was deficient ... prior to and subsequent to the assassination
(HSCA) were inclined to believe Sylvia Odio
"Oswald, the CIA and Mexico City," also known as the Lopez Report
Established that someone was impersonating Oswald seven weeks before the assassination
Gaeton Fonzi, BOR Show #45 - July 26, 2001, The Last Investigation (1993)
Marie Fonzi, BOR Show #751 - October 1, 2015
Antonio Veciana witnessed Maurice Bishop (David Atlee Phillips) meeting with Oswald
Operatives linked to the JM/WAVE CIA station, remove(d) the President
Gaeton Fonzi, "there is no doubt that it was a coup d'état"
Dan Hardway, "The CIA has something to hide; Joannides knew what they had to hide"
J. Edgar Hoover, agents can state ... the voice on the tape is not ... Lee Harvey Oswald
Robert Blakey, "I no longer believe that we were able to conduct an
appropriate investigation of the Agency and its relationship to Oswald"
The WC, "not an investigation ... a justification to assert that Oswald acted alone"
High level insiders, do not buy, that Oswald acted alone
"compelled to conclude that the CIA had indeed killed President Kennedy"
The ARRB ~
Created to re-examine for release records that agencies regarded as too sensitive
Jeremy Gunn, "There were many things that were disturbing"
"the ... handwritten ... autopsy ... in the National Archives is ... not the original version"
"rather important exculpatory evidence for Oswald, suggesting he didn't do it"
Doug Horne, photographs of "the President's brain," are of someone else's brain
Few insiders still back the Warren Commission
Those who think that there is a conspiracy, we have good company
Outright liars, obfuscating, leaving out facts
Most historians, were not aware of the ARRB and the wealth of new evidence
Not one cited, a source other than the Warren Commission
Historians may learn from people the government entrusted to investigate the crime
Contact address for the American Historical Association: ltownsend@historians.org
Read the official reports, the basic sources of the independent investigators
Paul Bleau letter to American Historical Association - Letter


---

Show #793
Original airdate: July 28, 2016
Guests: Jim DiEugenio
Topics: JFK Assassination Research/Listener questions

Play Jim DiEugenio (1:17:41) MP3 download




Jim compliments Len on BOR's guest list
Jim will review The Martin Luther King Congressional Cover-Up by John Emison (2014)
Mark Lane - witness manipulation? See The Ryder/Russo Graveyard Smear at CTKA
Seaport Traders records on the "Oswald" Smith & Wesson .38 Special?
See Reclaiming Parkland: (DiEugenio 2013), page 104
There was no 5024 form or signature of receipt,
There is no proof at all that the FBI talked to anyone who gave the revolver to Oswald
Mark Lane and anti-Semitism directed at him
Why would an accomplished marksman pick the Mannlicher-Carcano?
See Castro Figured Out The JFK Case in Five Days: at CTKA
A manual bolt-action rifle is not a rapid-fire weapon
It was ludicrous to allow the Warren Commission proceedings to be secret
The title, Accessories After The Fact (Meagher 1967), is not an overstatement
Accusations against Jim Garrison's investigatory methods in regard to witnesses
See chapter 11 of Destiny Betrayed: (DiEugenio 2nd Edition 2012)
In the summer of 1967, Garrison was swamped by the media
Garrison did make use of sodium pentothol, as did many investigators
The death of Morley Safer
Oswald/Cruz photo, see Donald Trump, JFK, Oswald and the 2016 Presidential Election
The Left and the Death of Kennedy: Five Professors (Marcus 1997)
If the CIA killed Kennedy, what can we do about it?
If there is to be a political exorcism, it has to tell the truth about the past
Oswald's name was on Banister's radar back in 1961
Why would Guy Banister use Oswald's name to buy trucks?
Does it matter today who killed Kennedy?
Yes, it does, and yes, some of the people are still around
It (the U.S.A.) is a very much for the worse country today
The democratic wing of the Democratic party is gone
No combat troops in Vietnam, five years later a peak of 540,000
The bloody CIA coup against Sukarno in Indonesia
The U.S.A. was changed, the world wad changed
Kennedy was a nationalist, not an imperalist
The cover up of who Kennedy was, was more closely held than the facts of the assassination
After the JFK assassination, coup, coup, coup...
A lot money, the riches of Indonesia and the riches of the Congo
Investigating the crime is a real education on how the world works
The case is so complex, it's not easy to get a handle on it
Becoming obsessed with Dealey Plaza, the MSM conceals who Kennedy really was
On a level playing field, we kick their butts from here to kingdom come


---

Show #792
Original airdate: July 21, 2016
Guests: Dr. Greg Poulgrain
Topics: Indonesia, John F. Kennedy, Allen Dulles

Play Dr. Greg Poulgrain (1:38:11) MP3 download




The Incubus of Intervention: (Poulgrain 2015)
Indonesia is a near neighbor to Australia, biggest Muslim country
Kennedy's proposed 1964 visit would have changed the political landscape
Sukarno is blamed for starting konfrontasi, (Indonesia–Malaysia confrontation)
British decolonization, they wanted to keep an interest after independence
The British arranged for the 1962 Brunei Rebellion
CIA and MI6 had given weapons to the Chinese communist underground
The U.S. congress said we can't give aid to Indonesia
Kennedy wanted to improve the Indonesian living standard
Directly against an Allen Dulles operation started in 1957
Although Dulles had been dismissed in 1961, he remained in a powerful position
Kennedy was uninformed about the natural resources in West New Guinea
The richest sulfur-free oil in the world and a mountain of gold
Dulles and Rockefeller interests were aware of the potential for exploitation
Moscow wanted elections, the Chinese wanted armed seizure of power
Exploitation of natural resources and Cold War strategy were against Kennedy
Lee Kuan Yew was openly anti-British but covertly pro-British
Indonesia was the richest colony in the world for 350 years
Chinese Premier Zhou Enlai escaped an assassination attempt in 1955
Dulles turned on and turned off rebellions to maintain martial law
Operations that look like they're a failure, but yet it's just act one in the play
Allen Pope had about 26 documents he should never have been carrying
Dulles was involved in intelligence operations before Kennedy was born
Dag Hammarskjöld was going to intervene in the former Dutch colonies
Open nationalistic interests versus covert resource exploitation interests
Kennedy was very popular in Indonesia, he could have stopped konfrontasi
In 2015 the UN found Hammarskjöld's death was an assassination
The Church Committee found Dulles responsible for the Lumumba assassination
Distract from Indonesia and New Guinea by highlighting Cuba and the Congo
J. Edgar Hoover ok'd the operation of the altimeters in Hammarskjöld's plane
Who Killed Hammarskjöld: (Williams 2014)
George de Mohrenschildt, Allen Dulles, Vichy France
Allen Dulles met de Mohrenschildt in Baku when George was 10 years old
Jeanne de Mohrenschildt's nephew was shut up in an asylum in Australia
Dulles once took a German spy to dinner before handing her over to the British
Allen Dulles is still greatly underestimated
Kennedy could kick him out of office, but it didn't diminish his power
The Devil's Chessboard: (Talbot 2015)
The 1965 assassinations of six army generals, General Suharto
Exploitation and terror, Suharto ruled for 30 plus years
It has to be another generation to get proper democratic institutions
Allen Dulles met Hitler in 1933, and correctly predicted Germany's attack on Poland


---

Show #791
Original airdate: July 14, 2016
Guests: Jim DiEugenio
Topics: JFK Assassination Research

Play Jim DiEugenio (1:02:45) MP3 download




Citizens for Truth about the Kennedy Assassination, ctka.net
Dan Hardway Sworn Affidavit re: CIA Obstruction of 1978 HSCA Investigation
50 Reasons for 50 Years... Episode 44, Presenter - Dan Hardway
The Lopez Report - Oswald, the CIA, and Mexico City
Review of NOVA's Cold Case: JFK, by Gary Aguilar and Cyril Wecht
AFTE Journal Aguilar/Wecht rebuttal, Part One (Summer 2015)
AFTE Journal Aguilar/Wecht rebuttal, Part Two (Spring 2016)
Jim's review of The Incubus of Intervention: (Greg Poulgrain 2015)
An example of the new scholarship in the Kennedy presidency
JFK: Ordeal in Africa (Mahoney 1983)
Betting on the Africans: (Muehlenbeck 2012)
Kennedy, Johnson, and the Nonaligned World (Rakove 2012)
The first conference of non-aligned nations in Indonesia in 1955
Listener letters: Emmet Hudson and the men on the steps
Oswald and Rafael Cruz? Oswald and the 2016 Presidential Election (DiEugenio)
The Zapruder film, how does one sell evidence?
The FBI or Dallas police should have confiscated the film
This was a murder case, all the evidence should have been public
The story of Scott Enyart and his film of the RFK assassination, BOR #737
The arrest of Jack Lawrence, HSCA document
Deaf mute eyewitness Ed Hoffman, Beyond the Fence Line: (Quinlan/Edwards 2008)
Could the dark complected man next to Umbrella Man be the driver of the station wagon?
Most desired suppressed evidence? The Oswald interrogation tape
The actual raw data from Mexico City
Cruz/Oswald, everything in the MSM is a bunch of baloney
The 2016 U.S. presidential race, a sack of s--t and a lump of s--t


---

Show #790
Original airdate: July 7, 2016
Guests: Fernando Faura
Topics: The girl in the polka dot dress

Play Fernando Faura (1:33:25) MP3 download




Fernando was a reporter in Southern California in 1968
He arrived at the Ambassador, then proceeded to Good Samaritan Hospital
A young man with Fernando overheard a witness tell a policeman a story
Sirhan was with two other men, accomplices?
He came across a lawyer who had the Sirhan family as clients
Fernando overheard a DA who said there were two men with Sirhan
An honest investigation? A reporter is a sceptic by nature
If there was a conspiracy, that wasn't gonna happen
Fernando found one of the two men, silenced by the FBI
Sirhan was upset and complained about Senator Kennedy
The woman in the polka dot dress was in the same room
Sandy Serrano had spoken to the girl in the polka dot dress (3:48)
Fernando's paper ran a headline story about polka dot dress girl
He was approached by John Fahey who said he had spent the day with her
Fahey had spoken to the FBI, but, was afraid to go to the police
He tried to pick her up at the Ambassador the day of the assassination
"They're going to take care of Mr. Kennedy tonight"
As they drove north to Ventura, she predicted the killing accurately
She and he were spooked, as they were being followed
She invited him to witness the killing
Fernando gave Special Unit Senator a transcript of the story
Fernando and Fahey retraced his steps
SUS took the recording and never returned it
Fernando felt his investigation was ahead of the police and FBI
The night of the shooting, the Sirhan house was broken into
SUS denied the existence of the woman in the polka dot dress
LIFE magazine polygraphed John Fahey, he passed
Another cover up, another Dallas
Fernando found the restaurant ticket proving part of Fahey's story
Fernando had a portrait based on a police artist sketch
Witness Vincent DiPierro acknowledged the portrait was of the girl
The police battered Sandy Serrano
Retired officer Manny Pena was working with SUS
The Rosicrucian temple, CAT airline
The White House told LIFE to stop their investigation due to National Security
The RFK autopsy was attended by many persons, one walked out with a bullet
Jim Garrison was right, there was a coup in 1963
facebook.com/thepolkadotfile
---

Show #789
Original airdate: June 30, 2016
Guests: Rick Bauer and Robert Wilson
Topics: Dave Ferrie

Play Rick Bauer and Robert Wilson (1:40:53) MP3 download




Robert was born in '65, in his research he corresponded with Fletcher Prouty
Dave Ferrie was Rick's original flight instructor
The JFK film portrayal strikes Rick as more Joe Pesci then Dave Ferrie
Rick met Dave in September '65 in the Tulane University Navy ROTC
Dave worked for ComAir at Lakefront Airport
Rick last saw Dave in the first two weeks of May 1966
As a pilot and instructor Dave was extremely professional
In 1967 Rick was in Pensacola when he heard of the Garrison investigation
Rick and other students studied in Dave's apartment
The apartment was cluttered and filthy as in JFK
Rick did not see any mice in cages there
Rick and others knew nothing about Dave's homosexuality
Dave helped a color blind student learn to pass a color blind test
Dave was not likely to accidently overdose
Rick knows intelligence officers, Dave could have served in that capacity
There are a lot of loose ends in the Ferrie story
Government concealment of intelligence continues today
Rick was impressed with Dave's intelligence, experience, and professionalism
One had to learn to get past Dave's appearance due to alopecia
Cuban exile Eladio del Valle, a Ferrie associate, was murdered in Miami
Rick called the FBI in 1967, they never called back
Rick married a Russian woman, she was thoroughly vetted
Oswald, a defecting marine, bringing back a wife, is illogical to Rick
Rick was given Best Evidence (Lifton 1981) by an FBI agent
Rick knew and was friends with murdered Russian politician Boris Nemtsov
Rick's photography sites, rick-bauer.com, and instagram.com/rickbauerphotog
FBI interview of David Ferrie 11/25/63
Robert thinks Rick's story gives Dave Ferrie a certain dignity


---

Show #788
Original airdate: June 23, 2016
Guests: Col. Fletcher Prouty
Topics: Recollections of 23 Years 1941-1963

Play Col. Fletcher Prouty (4:16:25) MP3 download




UNDERSTANDING SPECIAL OPERATIONS (Ratcliffe 1999), CHAPTER 1
I came on duty before the beginning of WWII, an ROTC cavalry unit
Active duty with the 4th Armored Division July 10th 1941
I reported to Creighton W. Abrams from my own home town
I began flight training in Maxwell Field in Alabama about May of 1942
In February of 1943 I was in Africa with the Air Transport Command
We flew General Smith into Saudi Arabia to meet representatives of Standard Oil
That's the first clandestine exercise I was ever involved in
We established an operating base during the Cairo Conference
In Teheran, Churchill had no ID, the Russians weren't going to let him through
Success at Teheran enabled Chiang Kai-shek to put more pressure on the Japanese
American generals supported Ho Chi Minh against the Japanese
A few miles below the Turkish Syrian border, 750 American former prisoners of war
I realized that some of my passengers were Nazi intelligence officers
This group did contain men who had been selected by Frank Wisner of the OSS
I never saw devastation equal to what I saw in the Soviet Union
January of '45 I began flying the Pacific, four-engine transport work
The atom bomb had been used, this was mid-August, the Japanese had quit
We flew up to Tokyo on September 1st, 1945
At Atsugi air base, here were our enemies, they came over and helped us
Equipment for 500,000 men going to Hanoi in Indochina
Hiroshima, I flew very low over the area and had a good look at it
The decision had been made to establish an Air Force ROTC
I taught a very interesting course called "The Evolution of Warfare"
I visited Werner Von Braun to write about rockets and missiles
The Korean War broke out in June of 1950
I was one of five officers selected to initiate a new Air Defense Command
A difficult period, because of the enormous devastation power of the atom bomb
Spring of '52, I was the Military Manager of Tokyo International Airport
Out of Tokyo we ran a regularly scheduled Embassy Run
Civil Air Transport, were delivering supplies to the French, fighting Ho Chi Minh
I met Colonel Lansdale and his organization in Vietnam
I was selected to attend the Armed Forces Staff College, in Norfolk, Virginia
One of the courses was a hypothetical NATO confrontation through Europe
It just shocked the whole group, the impact of what nuclear weapons could do
The hydrogen bomb would wipe out any city, you cannot fight war with that
I went to the Pentagon from that schoo, to the Air Force Plans Office, in July of 1955
General Thomas White told me NSC had published Directive Directive 5412, in 1954
The Department of Defense would provide support for clandestine operations
"Military Support of the Clandestine Operations of the United States Government"
I was the "Chief of Team B," in charge of clandestine operations, for the Air Force
The Economy Act of 1932 became the heart of the covert program
We created literally hundreds of false military organizations
The 1234 Logistics Squadron really belongs to CIA
This clandestine system we established, we called "Tab-6"
Mr. Dulles sent me around the world to many of his stations
In Athens there was a camp for people we call, "mechanics" (hit men, gunmen)
Thousands of ex-Nazis were being brought to the US for their various skills
We could paratroop people in following a massive nuclear attack
"Special Forces" were created for that post-strike purpose
Hitler's chief of intelligence, Reinhardt Gehlen, became a U.S. Army general
European command began looking on CIA as a "Fourth Force" in nuclear warfare
From 1945 until 1965, CIA was the operating command for military forces in Vietnam
CIA had quite an air force, operated and maintained under "Air America"
New Year's Eve of 1958-59, I waited for CIA orders to go into Cuba
Senator Kennedy understood events going on in Vietnam and Laos and in Cuba
President Kennedy was briefed, 3,000 instead of 300 and an invasion was planned
The first objective for the program: they must destroy the aircraft
Three B-26 bombers destroyed all but three of Castro's combat-capable aircraft
McGeorge Bundy reversed the President's decision and said, "no air strike tomorrow."
We didn't need air cover, those Cuban jets were supposed to be rubble by sunrise
We had to cover Vietnam with helicopter maintenance people
A great number of those were cover military; they were involved with the CIA
By the summer of '63 Kennedy had made up his mind to get out of Vietnam
NSAM 263, otherwise known as the Taylor/McNamara Trip Report of October '63
By the end of 1965 all U.S. personnel will be out of Vietnam
President Diem was killed in Vietnam
Ed Lansdale came to me one day, "Fletch, how would you like to go to the South Pole?"
I was out of Washington from, I think, the 10th of November until November 28th
That time, unequaled in history, Vietnam War, the death of Kennedy, other strange events
The Secretary of Defense established an office called the Office of Special Operations
Providing for Department of Defense support in connection with special operations activities
We had to work with Treasury, with FAA, with Customs, we had to have cleared people
As intricate as anything we did in the days was handling money
NSA is eyes and ears, a purely technical or mechanical job
Communications channels exist all over the world, floating around, all vibrating away
CIA activities are much different from the NSA activities
Lansdale was a good operator, but not the man to be the boss
Ed Lansdale in Dealey Plaza Video
Proutypedia
---

Show #787
Original airdate: June 16, 2016
Guests: William Pepper
Topics: The Plot to Kill King

Play William Pepper (55:37) MP3 download




RFK asked Dr. Pepper to run his Westchester County, NY campaign
He served as director of the Commission on Civil Rights in New Rochelle, NY
Dr. Martin Luther King read The Children of Vietnam in Ramparts in January 1967
King asked William to become director of the National Conference for New Politics
The military feared King's 1968 effort to bring a mass of humanity to Washington
William turned down RFK's request to work on his presidential campaign
Dr. Ralph Abernathy asked William to interrogate James Earl Ray
After 10 years, William became convinced that Ray was just a patsy
William knew the Rockefellers and turned down offers of work from them
William became Ray's lawyer until Ray's 1998 death
Orders to Kill: (Pepper 1995), the successful civil trial of Loyd Jowers
The jury attributed liability for King's murder to the government of the United States
Dr. Pepper's newest book (2016) has been 39 years in the making
Len finds this the most disturbing book he has read in 10 years
Dr. Pepper has felt despair over the callous inhumanity of King's murder
Dr. Pepper continues to struggle for Sirhan Sirhan as his lead attorney
Martin King was not killed by the bullet which was fired from the bushes
He was smothered with a pillow in the hospital emergency room
Ray had been profiled at Hoover's request as the ideal patsy
William moved his family to England because of threats on his life
Assassinations in America in the 60's have to be viewed in historical context
It is the nature of the system to cover up sponsored evil
LOOK magazine told William that President Johnson did not want him published
An Act of State: The Execution of Martin Luther King (Pepper 2003)
Dr. Pepper has been able to examine this assassination in unprecedented detail
Dr. Pepper had lunch with the actual shooter of Dr. King
Songs of Peace and Violence in the Shadow of Drawn Swords Free Download


---

Show #786
Original airdate: June 9, 2016
Guests: Vince Palamara
Topics: Secret Service Presidential Protection

Play Vince Palamara (01:23:41) MP3 download




Five Presidents: (Hill/McCubbin 2016) reviewed by Vince
Vince began by speaking about the Secret Service from secondary sources
He moved on to doing primary research and interviews with former agents
Some agents doubted the WC conclusion and suspected a conspiracy
Vince's Survivor's Guilt: (2013), comprises 20 years of research
His book JFK: From Parkland to Bethesda: (2015) is on the medical evidence
Vince plans to publish on the Secret Service from Franklin Roosevelt to Reagan
Limo driver Bill Greer is one of three agents on Vince's suspects list
Suspects agents were either sinisterly involved or guilty of gross negligence
As shots ring out, Greer turns and looks at Kennedy (Zapruder film)
His foot on the brake, or off the gas, he turns again and sees the fatal headshot
The Secret Service is in charge of presidential protection, not the president
Rufus Youngblood was worried their responsibility would be handed to the FBI
Buildings along motorcade routes were regularly guarded
President Kennedy in Nashville, Tennessee on May 18, 1963
The military participated in San Antonio, but, not in Dallas
President Kennedy in San Diego, California, on June 6, 1963
Vince thinks Zapruder frames were removed to hide the limousine stop
Bill Greer was an Irish born Protestant
Agent criticism of Kennedy, Dangerous World: The Kennedy Years (1997)
Action through inaction, certain agents were not in Dallas
11 agents had transferred out of the White House in 1963
Follow-up car driver agent Sam Kinney interviewed by Vince
Clint Hill, though married, has a personal relationship with Lisa McCubbin
Vince has experienced having his mail slit open
Vince's next book we be called The Not So Secret Service
vincepalamara.com - vincepalamara.blogspot.com


---

Show #785
Original airdate: June 6, 2016
Guests: Jim DiEugenio
Topics: Review of Citizen Lane

Play Jim DiEugenio (1:09:27) MP3 download




The BOR tribute to Mark Lane (Show #783)
Anticipation of the release of the film Citizen Lane
www.ctka.net, The Death of Mark Lane by Jim
Citizen Lane: (Lane 2012)
Jim compares the WC lawyers with Mark Lane
Mark set up a store-front office in Spanish Harlem (Manhattan)
Mark Lane and the Wassaic State School for Mental Defectives
Mark was the first elected official to get arrested as a Freedom Rider
The FBI trailed and taped Mark because of his criticism of the WC
Mark Lane, Helen Markham, a telephone call, and the Warren Commission
Jack Ruby's polygraph examination
Mark Lane interviewed witness Lee Bowers
John McAdams has been effectively discredited for years
Conversations With Americans: (Lane 1970)
The 1971 Winter Soldier Investigation in Detroit (film)
Lane and Canadian asylum for Texas trained Vietnamese pilots
Mark represented AIM at the time of the Wounded Knee protest
Jim Hougan on Jonestown and Mark Lane
Willis A. Carto, William F. Buckley Jr. libel suit
'Lane's Law' on radio and internet in 2004
A Lawyer's Brief was a response to Henry Wade's press conference
Jim's review of the Hulu miniseries 11/22/63
Jim's review of the Netflix presentation Bridge of Spies
Five Presidents: by Clint Hill (2016) reviewed by Vince Palamara


---

Show #784
Original airdate: May 26, 2016
Guests: David Giglio
Topics: Our Hidden History

Play David Giglio (30:56) MP3 download




There is a lot of information on the JFK assassination
Intelligence activity investigations answer the question, "Would they lie?"
The films of Emile de Antonio
The JFK assassination fits into the larger arc of what was going on
Church Committee Reports presented as audio on YouTube
Covert actions that result in people's deaths
Oswald wasn't an unknown, he was well known to the FBI
Castro was dubious about the early assassination investigation (11/27/63)


---

Show #783
Original airdate: May 19, 2016
Guests: Jim DiEugenio / Donald Freed / John Barbour / Joseph McBride / Cyril Wecht
Guests: Robert Tanenbaum / Joan Mellen / David Lifton / Steve Jaffe
Topics: Mark Lane (February 24, 1927 – May 10, 2016)

Play Mark Lane in Memoriam (5:02:37) MP3 download




Clip from Len's first interview with Mark Lane (BOR #294)


Jim DiEugenio
Jim learned of Mark's passing from Debra Conway
Jim wrote a notice about his death
Because of Mark, tens of thousands of people delved into the assassination
As an attorney, his point of view was from the rights of the accused
Lane wrote 10,000 words in defense of Oswald in December, 1963
Marguerite Oswald hired Lane to defend Lee in front of the Warren Commission
WC general counsel, J. Lee Rankin, denied Lane that opportuniy
Lane did testify before the Commission as a witness
Lane was surveilled by the FBI, he hired a lecture hall in Mahattan
Lane could not get his first book published in the U.S.
Lane was able to coax some threatened witnesses to speak on film
That film, Rush to Judgment (1966)
Dalton Trumbo, Donald Freed, and Mark Lane contributed to another film
That film, Executive Action (1973) (trailer only)
Mark produced Two Men In Dallas (1976) about witness Roger Craig
Mark formed the Citizens Commission of Inquiry
Mark Lane's site: marklane.com
Firing Line - William Buckley debates Mark Lane (1966)
His greatest achievement was the inspiration he was to so many on the JFK case
Clip from the Louis Nizer/Mark Lane February 11, 1967 debate (BOR #386)


Donald Freed
Mark was a brilliant young lawyer helping to protect people
As a New York State legislator, Mark investigated the hospital system
Mark was an official in New York on the 1960 JFK presidential campaign
Mark was considered by many as the premier courtroom lawyer of his generation
Within weeks of the assassination, Mark unearthed the diagram of events in Dealey Plaza
Evidence which was added in the decades which followed was built on that ediface
Rush to Judgment (1966) was one of the most important books of the 20th century
Donald and Mark worked together on the film Executive Action (1973) (trailer only)
The phrase "conspiracy theory" is used to descredit any disturbance in the status quo
Donald and Mark wrote the screenplay Slay The Dreamer about the MLK assassination
Mark embarassed several major media establishments and was never forgiven
At Jonestown Mark found out there had been an infiltration there
As a writer Mark caused a great disturbance, to the establishment he was anathema
He was a wit, a remarkable mind, he was good company
He had clients in the underdog category, Wounded Knee
Mark did historic and unforgetable work


Clip from Len's first interview with Mark Lane (BOR #294)


John Barbour
Jane Fonda introduced Mark Lane to John
Mark took on the federal government and decimated the WC Report
Mark is featured in John's film The Garrison Tapes
Mark was the godfather taking on the Warren Commission
In any other case, the hearings would not have been secret
Mark and Dick Gregory wrote Code Name "Zorro": (1978) about MLK
John was fired by NBC for his intention to review the book
E. Howard Hunt sued Spotlight Magazine, Mark represented the magazine
John and Mark were writing a play based on Plausible Denial: (1991)
Mark Lane's contributions were enormous
Clip of Mark Lane interviewed by Len Osanic (BOR #365)


Joseph McBride
Joseph met Mark at a book convention
Mark included two articles by Joseph in Plausible Denial: (1991)
Mark was the first with extended serious criticism of the official story
Joseph wrote Into the Nightmare: (2013)
On the day, Joseph heard of shots from the front which changed to shots from the back
Mark's writing was lucid, wry, droll, mocking, entertaining, accessible
Lane interviewed Darrell Wayne Garner (CE 2589)
The films Rush to Judgment (1966) and Two Men In Dallas (1976)
Mark was the only WC witness to insist on testifying in public
In the community of researchers, Mark Lane is sort of the father of us all
Mark put his head on the line for ridicule and villification, a key moment of truth
It is the sacred right of every citizen, the presumption of innocence
Empathy for Oswald as an innocent man who was scapegoated
In the American tradition, Mark gave speeches directly to the people
There is still hope for freedom of expression, like Black Op Radio
TV coverage of assassination weekend was a four day docudrama
Lane could eloquently demolish the case in about ninety seconds
Clip of Mark Lane interviewed by Len Osanic (BOR #365)


Cyril Wecht
Mark was the number one person to focus attention on the WC Report
His book, Rush to Judgment (1966) is still a must on the library shelves
Cyril wrote a paper on the JFK autopsy and Mark contacted him
Mark was always a colleague and friend, always ready to share his views
Mark was a key presenter at Wecht conferences on the 40th and 50th anniversaries
Courageous, outspoken, not hesitant about criticizing the mighty U.S. government
Mark had a good sense of humor, not pretentious at all, down to earth
Mark was not bullied or cowed or frightened
He was a great trial attorney, he could have been most financially successful


Clip of Mark Lane interviewed by Len Osanic (BOR #580)


Robert Tanenbaum
Mark was the first person to take on the executive intelligence agencies
He had an office in Spanish Harlem, he wanted to represent the outcasts in society
Mark was a major player in trying to make the justice sustem more just
He was very much involved in creating the House Assassinations Committee (HSCA)
When Robert started with the HSCA, he had read only Rush to Judgment (1966)
Congress works on compromise, there is no compromise in the search for the truth
Mark gave Robert an FBI memo stating it was not Oswald's voice on the Mexico City tape
Mark and Cyril Wecht, two of the most courageous Americans
Wecht and Lane would have been among the founding fathers in 1776
Mark realized no coutroom would have convicted Oswald of a crime
He was defense attorney a prosecutor would cherish
Mark is a profile in courage if there ever was one
He did make the world a better place


Clip of Mark Lane interviewed by Len Osanic (BOR #580)


Joan Mellen
The New York Post would not publish Mark's 1963 Oswald article
Brilliant, witty, sarcastic, totally devoted to his principles
Mark had a dog which he taught to pee on J. Edgar Hoover's grave
Mark was a civil rights movement Freedom Rider
Bertrand Russell and Britain's Who Killed Kennedy Committee
Mark wrote Rush to Judgment (1966) in Ralph Schoenman's apartment
Joan and Ralph, for some period, were married
Mark volunteered to assist Jim Garrison with the Clay Shaw trial
Mark did not suffer fools gladly
Mark helped Garrison with the basics of the assassination
In a way his career was destroyed, certainly defined, by the JFK case
CIA and the FBI both pursued him until the end
He never showed an ounce of fear or hesitation
Mark was angry with Bobby Keneddy for endorsing the WC
Joan wishes she could speak to him one more time
He made you feel you were the most interesting person
He shared jokes, he was so much fun to be with
He risked the rewards that society offers to people who hew the line
Lane lectured logically, quietly, you never had a doubt listening to him
Joan hired him as a lawyer, and it was wonderful to work with him


Clip from Len's first interview with Mark Lane (BOR #294)


David Lifton
Mark Lane appears on page one of David's book Best Evidence (1981)
David was working on project Apollo in 1964
For his birthday his folks took him to hear Mark speak
David thought it might be funny to hear someone who thought Oswald was innocent
He realized Mark was solving an unsolved crime
David bought the Report when it first came out
In January 1967 David published The Case For Three Assassins in Ramparts
David read and was impressed with Lane's Rush to Judgment (1966)
A turning point for David was his discovery of pre-autopsy surgery on JFK's body
Firing Line - William Buckley debates Mark Lane (1966)
It's a close call but Lane got the better of Buckley
Wesley Liebeler and Mark Lane debated at UCLA on 1/25/1967
Lane thought the Report was a fraud, David thought it was the evidence that was false
CE 917, a telegram sent from the Moscow American Embassy about Oswald
Lane continued to refer to the redacted portion after he knew better
At some point, Mark professed to not know of David's book
Eventually David found Mark to be willing to spin
David is working on the non-reaction of the Secret Service in Dealey Plaza


Clip from Len's first interview with Mark Lane (BOR #386)


Steve Jaffe
Steve met Mark in the Fall of 1956
Steve had heard Mark speak at the University of California Santa Barbara
A wonderful friend with a great sense of humor for over 50 years
The media were part of the plan which killed the president
Mark's work interupted the cover story
Steve's favorite Lane book is A Citizen's Dissent: (1968)
Mark once delighted in cross-examning an automobile GPS device
He was courageous and brilliant
If Mark had represented Oswald at a trial, he would have been acquitted
Stanford University debate with Professor John Kaplan on 3 May 1967
Marked worked to free convicted murderer James Richardson
Steve became a producer on the film Executive Action (1973) (trailer only)
A film about Mark Citizen Lane
If younger generations carry on, we'll be in good shape


Clip from Len's first interview with Mark Lane (BOR #294)


Books by Mark Lane:

Rush to Judgment (1966)
A Citizen's Dissent: Mark Lane Replies to the Defenders of the Warren Report (1968)
Chicago Eyewitness (1968)
Arcadia (1970)
Conversations with Americans: Testimony from 32 Vietnam Veterans (1970)
Murder in Memphis: The FBI and the Assassination of Martin Luther King (with Dick Gregory 1978)
The Strongest Poison (1980)
Plausible Denial: Was the CIA Involved in the Assassination of JFK? (1991)
Last Word: My Indictment of the CIA in the Murder of JFK (2011)
Citizen Lane: Defending our Rights in the Courts, the Capitol, and the Streets (2012)


A short biography of Mark Lane


Mark Lane was featured on Black Op Radio 13 times


---



Show #782
Original airdate: May 12, 2016
Guests: Cyril Wecht / Jim DiEugenio
Topics: CAPA / A Trumped Up Candidacy

Play Cyril Wecht (16:02) MP3 download




CAPA (Citizens Against Political Assassination)
Dr. Wecht is the chairman of CAPA
The organization is seeking paid memberships
A mock trial is scheduled for November 17-18, 2017 in Houston
An organized and collective effort for further document releases
To ultimately find the truth - who was behind the killing of JFK?

Play Jim DiEugenio (1:06:48) MP3 download




Jim's site, www.ctka.net
James Files is to be released from jail
Controversy about the number of documents to be released next year
National Archives list of documents to be released
JFK Assassination conference, 11/13/16 in Burlington, Vermont
From the Archive, The Formation of the Clark Panel: (Lisa Pease)
Doubts about the Warren Commission were rising by 1967
A.G. Ramsey Clark appointed a panel to look at the medical evidence
Dr. Russell Fisher and the curious death of CIA officer John Paisley
It is difficult to believe the Rydberg drawings (CE385, CE386, CE388)
There's the official 1963 autopsy and what the Clark Panel came up with
The Trump accusation about Ted Cruz's father, Rafael Cruz
The April 7 Wayne Madsen report
Florida and the 2000 election, Supreme Injustice: (Dershowitz 2003)
Roger Stone and the Brooks Brothers Riot
New Orleans, Let Justice Be Done: (Davy 1999)


---

Show #781
Original airdate: May 5, 2016
Guests: Marilyn Tenenoff & Pete Johnson / T. Carter
Topics: Remembering John Judge

Play Marilyn Tenenoff & Pete Johnson (41:04) MP3 download




Marilyn is a poet, bookkeeper, English teacher, and John's partner
The Museum of Hidden History, Hidden History Center
John was a dedicated researcher and a visionary
Marilyn was interested in John's take on the Jonestown Massacre
John was given the Ralph McGehee Intelligence Library
Marylin needs to inventory his books and scan his documents
Volunteering, helping, donating, newsletter
Dave Ratcliffe is serving as Assistant Director
"The answer is love, cooperation, communication, working together"
John was a counter-military-recruiter in high schools
A Celebration of the Life of John Judge, May 31, 2014
John worked for prisoner's rights, anti-psychiatry work
John believed in the ability of people to overcome
Contact Marilyn at mtenenoff@museumofhiddenhistory.org

Play T Carter (29:20) MP3 download




T Carter (Tamara) met John in 1994, she had an interest in the JFK assassination
She helped found COPA and worked on the mailings
A Memoir of Injustice: (Ray / Carter 2011)
Forming COPA, John was so diplomatic and harmonious
John lived a humble life, to devote all his time and money
John was optimistic, "There are more of us than them"
For John, people mattered, and one person mattered
John worked against racist school mascots
John worked with Representatives Dennis Kucinich and Cynthia McKinney
Hidden history is suppressed for a reason, their dirty secrets
We live in a representative democracy and we must participate
John was a great guy to have dinner with
Selected Writings of John Judge


---

Show #780
Original airdate: April 28, 2016
Guests: Paul Bleau / Joe Green / Jim DiEugenio
Topics: JFK Assassination as History / John Judge / Letters

Play Paul Bleau (1:15:08) MP3 download




Paul was six at the time of the assassination
Paul was entertained by Crossfire: The Plot That Killed Kennedy (Marrs 1993)
JFK and the Unspeakable: Why He Died and Why It Matters (Douglass 2010)
The case had evolved, 50 Reasons for 50 years...
Paul started reading about the assassination in history text books
Conspiracy theorists are not the ones to have hijacked the issue
The title Reclaiming History is disingenuous
Students are a captive audience, they don't choose their books
Paul read the 20 most recommended history text books
Oswald, "Communist sympathizer", "assassinated", "acted alone"
Sources, WC, Posner, Bugliosi, Shennon
Doubt is not enough, you have to spell out the conspiracy for them
Text books have been under the radar, it is the historical record
Oswald had a smoking gun? The complete opposite is true
The historic record is dishonored and ignored
Early critics, contradictory testimony, unheard testimony
The final conclusion of the HSCA found a conspiracy
The authors called cranks, are the ones who did the research
A vacuum of effort, just look at CE-399, seven wounds?
"No one has adduced credible evidence of a conspiracy
that is not simply circumstantial"
"conspiracy mongering", "grassy knoll politics", " we speculate endlessly"
Clandestine relationships between CIA and the academic community
Students are exposed to something incomplete and biased

Play Joe Green (25:18) MP3 download




John Judge wrote about the Deep State
Joe went to Dallas to meet John at a COPA JFK assassination conference
John's knowledge was encyclopedic, he was funny, acerbic, witty
John grew up in the shadow of the Pentagon, and that shadow was pretty big
Ideas can get processed through different aspects of the government
There's different fingers, the palm is the military/industrial complex
John was always hopeful, work together, love each other, there is hope
Disagreement is fine, the problem is disinformation
ratical.org, Good Americans (Judge 1983)
The Hidden History Center gofundme page
Grassy Knoll Moment of Silence 2013

Play Jim DiEugenio (1:11:38) MP3 download




How CBS News Aided the JFK Cover-up (DiEugenio 2014)
Feinman/CBS documents on Pat Speers' site
How the CIA Writes History (Morley 2016)
How do we square the bus and taxi with Roger Craig's statements?
Marvin C. Robinson 11/23/63 statement to the FBI
If both stories are true then it suggests there's a double for Oswald
Did Jackie Kennedy suffer from Post Traumatic Stress Syndrome?
Jim Fetzer and his Decline and Fall
Testing Oswald's clothing for gunpowder residue
Elegy on the passing of John Judge and Mike Ruppert
John was an activist on the political assassinations of the 60's
Ruppert's fromthewilderness.com
Bill Schaap and Ellen Ray have both passed, Lies Of Our Times
Nazi Connection to the John F. Kennedy Assassination (Brussell 1984)
New Orleans DA Connick burned Garrison's files
Garrison was more right than ever wrong
Get out of Dealey Plaza, start talking about the big picture
A State Department/CIA effort to get rid of Diem and his brother
Selected Writings of John Judge, Hidden History Center, to donate


---

Show #779
Original airdate: April 21, 2016
Guests: Jim DiEugenio
Topics: JFK, CBS, and Roger Feinman

Play Jim DiEugenio (1:40:28) MP3 download




Lattimer failed to inform us that JFK's brain is missing
Silencers, Sniper Rifles & the CIA (Hewett)
Professional people mapped out a three-sided, L-shaped ambush
Critic Roger Feinman worked for CBS for only four years
In 1975 CBS was gearing up for another defense of the Warren Report
The 26 volumes do not back up the Warren Report
The Second Oswald: (Popkin 1966)
A Philadelphia Lawyer (Salandria 1965)
Six Seconds in Dallas: (Thompson 1967)
Accessories After The Fact: (Meagher 1967)
Rush To Judgment (Lane 1967)
Inquest: (Epstein 1967)
Whitewash: (Weisberg 1966)
In 1975, you had certain crimes of the CIA and FBI
That Oswald shot Kennedy as revenge for the plots against Castro
The import of Allen Dulles not telling the WC about the Cuban plots
Feinman wrote internal memos regarding odd CBS methodologies
In September 1976, CBS terminated Feinman
The collection of documents he secured was absolutely unprecedented
An open debate between the critics and former Commission counsels
A suggested "The Trial of Lee Harvey Oswald"
A suggested "The Warren Report on Trial"
The secretive CNEC, CBS News Executive Committee
Against the project, "the national interest," "political implications"
John McCloy's influence on the program was a violation of guidelines
The 1967 Special was titled "A CBS News Inquiry: The Warren Report"
Three jiggles, four jiggles, and six jiggles
Firing through the branches of an oak tree
The oak tree and the curved pavement was not simulated by CBS
They never mentioned the Tague hit
The Perry/Clark press conference was not revealed on the program
Rydberg believed his inexperience caused the Commission to use him
CE 399 has all the indications of being fired into water or cotton
Eric Sevareid in 1967 on conspiracy theorists


---
Show #778
Original airdate: April 14, 2016
Guests: Col. L Fletcher Prouty
Topics: Recollections of 23 Years Service
Colonel L. Fletcher Prouty's Military Experiences 1941-1963
Entering the Army, the Air Corps, and Air Transport Command
Transport and VIP Pilot in North Africa, the Middle East, Eurasia, and the West Pacific

Play Part One (46:38) MP3 download



Play Part Two (46:48) MP3 download





1945-1961:


On Okinawa: The Surrender of Japan, & 500,000 manpack Re-Routed to Korea and Indochina
1946-1948: Inaugurating the Air Force's ROTC Program at Yale
1949-1950: Writing the First USAF ROTC text book on Aeronautics & Rockets and Guided Missiles
1950-1951: A New Air Defense Command
1952-1954: Managing Tokyo International Airport And Heavy-Transport Flying
1955: Attending the Armed Forces Staff College
1955: Assignment to New Position of "Focal Point" Officer for Air Force Support of
U.S. Government Clandestine Operations
Coordination of the CIA: How Covert Operations Are Run
The Suez Crisis of 1956
The CIA in Europe
Nuclear Warfare: the CIA becomes a Fourth Force
Cuba, 1959-1960: From Over-The-Beach Work to Invasion

Play Part Three (45:12) MP3 download



Play Part Four (44:09) MP3 download



1961-1963:


Experiences of and Perspectives on the Bay of Pigs
A Result of CIA Covert Military Commanders in Vietnam:
The League of Families for the Prisoners of War in Southeast Asia
JFK Prepares To Get Out Of Vietnam:
The Taylor/McNamara Trip Report of October 1963 and NSAM 263
The Murders of President Diem and Kennedy
Explanation of the Office of Special Operations--
Military Services Providing Support to Government Clandestine Activities
The Economy Act of 1932: Handling The Money To Run Covert Operations
Clarifying the Role of the National Security Agency (NSA)
Abolishing the OSO and Moving Special Operations Into the JCS

Play Part Five (41:19) MP3 download



Play Part Six (32:21) MP3 download






---

Show #777
Original airdate: April 7, 2016
Guests: Jim DiEugenio / Judge Joe Brown
Topics: Martin Luthor King Assassination

Play Jim DiEugenio (43:54) MP3 download


April 4 MLK assassination anniversary
William Pepper attempted to get a retrial for James Earl Ray in Memphis
Judge Brown was going to allow the case to go forward
Ray never got a trial, attorney Art Haines
Judge Brown was removed from the case, Pepper moved for a civil trial
The jury agreed that it was the result of a conspiracy
JFK in 1963, Malcolm X in 1965, in 1968 King and Robert Kennedy
The assassinations were how we got Richard Nixon
The Republicans used racial undertones to divide the populace
Hoover and the letter and tape mailed to King
King's April 4, 1967 Beyond Vietnam speech
Dr. King was a guest on the Mike Douglas show in 1967
Military Intelligence began to surveil anti-Vietnam radicals
Orders to Kill: (Pepper 2015)
To film the assassination, provide backup, on top of the fire station
Marrell McCullough, an agent provocateur for the Memphis Police
Witness Grace Stephens sent to a state mental asylum
Pepper won his case in court (trial transcript)
Murder in Memphis: (Lane/Gregory 1977), Tennessee Waltz: (Ray 1987)
The Martin Luther King Assassination (Melanson 1994)
Songs Of Peace and Violence... (Pepper/Osanic)

Play Judge Joe Brown (1:03:41) MP3 download


From BOR Show #423, May 14th, 2009
What King's assassination meant to Judge Brown and that time
How American's have given up their freedoms through fear
Judge Brown states the Who isn't as important as the What and the Why
His experience with the ballistics in the case and his qualifications
The rifle and comparisons to other rifles
Brown is appalled with recent changes in the law concerning terrorism
The FBI damaged the evidence bullet
The judge doesn't believe James Earl Ray had the wherewithal to have carried out the assassination
The Ramparts scandal in Los Angeles
The MLK coroner was completely corrupt
Bore-sighting a rifle... explains a colonator
No investigator stood where King was shot and looked around
The tower at the fire station
King's all black security detail called to a meeting
One officer refused to go to the meeting and he was hog-tied and tossed into a squad car
The trajectories of the bullets
How Outers Foul Out works... a reverse plating process
The first detective on the scene was directed to interview a witness
The witness was passed out drunk and could not have witnessed anything
Explaining how the bathroom shot could not be done
James Earl Ray never confessed
The death of Judge Battle does not cause the setting aside of the plea
Judge Brown's stellar reversal record
Government (FBI) was discussing whether King was better off dead or alive
Judge Brown talks about the tradition of racially motivated murders in and around Memphis
Commentary on the media ignorance of the case
Reporters no longer have the knowledge they need to report stories properly
The differences in media approaches in different countries
Judge Brown observes things that were wrong with the Ray case are now enacted into laws


---

Show #776
Original airdate: March 31st, 2016
Guests: John Perkins
Topics: The New Confessions of an Economic Hit Man / Hoodwinked

Play John Perkins (52:29) MP3 download


The original was written right after 9/11
That economic system has spread all over the world
2.5 billion people live below two dollars a day
The American Revolution, was fought against the East India Company
Corporations had to serve a public interest, those laws changed
Maximize profits, whatever it takes, including corrupting government
We have the power, corporations totally depend on us
Vermont, the smallest state, passed a law to label GMOs
Pick a company, write an e-mail, "We want you to do the right thing"
Organize a social networking movement, get everyone you know
Pick a movement you really believe in, you've got to be passionate
Turn the death economy into a life economy
62 individuals have as many assets as half the world's population
A matter of changing perception, business has to serve a public interest
In 1773 the British were perceived as being "invincible"
Take an action every day
Do banks commit crimes, no, people in banks commit crimes
Over 50% of our tax dollars spent on militarization
Iceland has indicted 70 or so bankers
Where to Invade Next (Moore 2016)
An awakening of people around the planet
Joseph Stiglitz writes about the same things John does
John was and his daughter were threatened, he was offered a bribe


Play Part Two- John Perkins MP3 download


Replay from show # 545 in 2011
Len's introduction, John's background and his book Hoodwinked
Less than 5% of the world's population (U.S.) consumes over 25% of it's resources
Our laws are written by corporate lobbyists, one goal, maximize profits, we need a change of conciousness
We need to be socially and environmentally responsible, charters had to serve a public interest, late 1800's
Corporations have the rights but not the responsibilities of individuals, a trinket economy, a militarized economy
Rainforest Action Network sued Mitsubishi and won, executives didn't dare (do the right thing) until pushed
Obama, run by Wall Street, agribusinesses, take back our power, the marketplace is a democracy, casting a vote
Encourage companies, let them know, greenwashing, we got rid of apartheid, polluted rivers, aerosols, trans fats
Support companies that are committed to creating a just and sustainable world, every child, the Earth
Confessions of an Economic Hit Man (2004), business students get it, the new generation, around the world
There are a lot of sociopaths sitting at the top of big corporations, they need rules to control them
johnperkins.org
---

Show #775
Original airdate: March 24, 2016
Guests: Jim DiEugenio / Col. Fletcher Prouty
Topics: Assassination research / Ed Lansdale

Play Jim DiEugenio (1:25:13) MP3 download


www.ctka.net, upcoming reviews and articles
A serious problem, the first rifle found was a 7.65 Mauser
Roger Craig is a good witness
Downloads from "Passing the Torch" (Wecht Institute Symposium, 2013)
Six Seconds in Dallas: (Thompson 1967)
Bernard Haire on the arrest of Lee Harvey Oswald
Things the WC wanted to ignore are so pregnant with possibilities
Buell Wesley Frazier and an Enfield rifle (Stovall Exhibit C)
Gilbert Jesus on problems with the brown paper bag
The Irving, Texas post office dead letter department package
Robert Scheer Can't Help Himself, by Jim
Scheer worked at Ramparts, and in 1997 at the Los Angeles Times
The Posthumous Assassination of JFK, by Jim (excerpt)
CIA had to brief RFK about the plots because he was not in on them
CIA, Maheu, Giancana, McGuire, Rowan
RFK was upset the Agency would deal with these kinds of people
Not true that Robert Kennedy may have approved of the plots
Ramparts, If You Have a Lemon, Make Lemonade (Hinkle 1990)
Deadly Secrets: (Hinckle/Turner 1993)
The worst thing in media is to censure true facts
The invasion of Iraq was a mass-psywar propaganda campaign

Play Col. Fletcher Prouty (9:45)


Ed Lansdale in Dealey Plaza Nov 22 1963 (YouTube)


---

Show #774
Original airdate: March 17, 2016
Guests: Cory Taylor / Jim DiEugenio
Topics: JFK: A President Betrayed / Assassination research

Play Cory Taylor (1:14:41) MP3 download


Cory's dad was an RFK campaign chairman in California
Oliver Stone and James Douglass had deep impacts on Cory
What could we establish in the record for there to be a motive?
Len is very impressed with the story telling of the film
Two years research prior to production, over 60 books read
The challenge, what to leave out, so much material
A synopsis, not a script, but a blueprint
Include leading questions in your interviews
Kennedy staff, eye witnesses, historians, academics, authors
The film is narrated by Morgan Freeman
Len appreciates the scope and accuracy of the film
The generation that won the Second World War
Kennedy's style was so contradictory
LeMay's war hawk mentality was born out of real experience
Surprising, how much credit that Nikita Khrushchev deserves
Some of the other Joint Chiefs were just as bad if not worse
Dean Acheson personifies a looking down on Kennedy
Kennedy's commitment to peace using back channels
Senator Kennedy understood Vietnam was not going to be successful
Norman Cousins was to meet with Khrushchev
Kennedy message, no more serious partner in pursuit of peace
The Improbable Triumvirate: (Cousins 1972)
Cousins daughters are in the film, and original photos
A majority of interviewees do not indulge a conspiracy
Each American has to decide for themselves
LBJ choices, Cuba, Intelligence/Military conspiracy, or whitewash
Astounding the amount of information researchers have uncovered
1953 footage of Senator Kennedy talking about Vietnam
A lot of DVD extras, more details on Vietnam
The film affirms that John Kennedy had certain qualities of leadership
A peaceful world, really inspiring, what he was trying to do
People working for the greater good develop enemies
Cory is working on the early period of the Nazi party
www.jfkapresidentbetrayed.org, info@agoraproductions.org

Play Jim DiEugenio (54:08) MP3 download


www.ctka.net, Obama transparency article
Obama has been a disappointment in many ways
Who Are They Anyway... (Osanic 2016)
Where's the Hope and Change? At least have a level playing field
He gave in to Wall Street, NSA and CIA, a bargain with the Pentagon
Kennedy's policy in the Middle East
Researcher Roger Feinman and CBS
Firing Line, William Buckley debates Mark Lane (1966)
The Church Committee Schweiker/Hart report (1976)
First televised showing of the Zapruder film (1975)
Feinman wrote memos to CBS executives
NBC, The Case of Jim Garrison (1967), Garrison Response (1967)
Policoff and Hennelly on the media and the JFK assassination (2002)
CBS moved to terminate Roger, he had a union sanctioned hearing
Roger Feinman's unproduced script (2005)
A planned debate on the Warren Commission for television
CBS News president Richard Salant, CBS News Executive Committee
"Inane, irresponsible, hare-brained challenges of Mark Lane and others"
John McCloy's daughter Ellen works for Richard Salant
"Is the question whether Oswald was a CIA or FBI informant
really so substantial that we have to deal with it?"
The case of the urologist apologist, by Sylvia Meagher (1972)


---
Show #773
Original airdate: March 10, 2016
Guests: William Pepper / Jim DiEugenio
Topics: Sirhan Parole / Rockefeller Commission and Listener Letters

Play William Pepper (25:49) MP3 download


Sirhan's parole hearing lasted for seven hours
Incarcerated another five years before the next hearing
Paul Schrade gave a victim statement
It wasn't clear that William was going to be allowed to appear
Three psychologists had indicated Sirhan is a low risk
Sirhan is a political prisoner
Still waiting for a Ninth circuit ruling on an evidentiary hearing
Not surprised, but disappointed
They might fear, he might reveal, intelligence agency involvement
They understand that he could be innocent
Sirhan was encouraged that Paul took the position of his innocence
William's final book on the King case is due in June
William Pepper.com

Play Jim DiEugenio (1:02:54) MP3 download


Why the Arabs Don't Want Us In Syria by Robert F. Kennedy, Jr.
Full transcript of Sirhan's February 10, 2016 Parole Board Hearing
Thomas J. Dodd & Son: Corruption of Blood? by Lisa Pease
Senator Dodd was on a subcommittee monitoring weapon sales from Klein's
"It will take fifty years to undo the damage he (JFK) did us in three years"
Review of General Walker and the Murder of President Kennedy: by Jim
One of the worst books since Waldron and Hartmann
Bigger does not mean better, trumpeting, unaware of developments in the field
Loran Hall, Sylvia Odio, and Leon Oswald
This was very disturbing to the Warren Commission
Prove or disprove before we go to press
Hall said the FBI report was simply false and contradictory
Gerald Ford appointed the Rockefeller Commission
Removal of 86 pages on CIA assassination plots by Dick Cheney
The guy running the Commission was David Belin
Ford was terrible on the Warren Commission, pretty bad as President
Listener letters, How does a Mauser turn into a Mannlicher-Carcano?
Roger Craig, Seymour Weitzman, and the Mauser
A west coast conference on JFK, RFK, Malcolm X, King assassinations?
How do I move to Canada?
Is there room for a third conference?
Is there a documentary on Garrison done by our side?
Hours of searching for pictures and documents, 3/4 of the effort
You want to have a research staff
Episode 44 - Information They Were Seeking, Dan Hardway, "Don't cut anything"
Somehow the 7.65 Mauser vanished, stamped on the rifle "6.5 Made in Italy"
Warren Commission Report Appendix XII Speculations and Rumors (page 645)
Testimony of Seymour Weitzman, Eugene Boone, J. W. Fritz


---

Show #772
Original airdate: March 3, 2016
Guests: Jim DiEugenio / Edwin Black
Topics: CTKA and Listener questions / The Chicago Plot

Play Jim DiEugenio (1:23:48) MP3 download


Sirhan parole hearing: Paul Schrade, Shane O'Sullivan, Peter Holley
This is the Washington Post? by Jim
Excerpt of 1974 Call to Abolish CIA
Hillary Clinton and the Syrian Bloodbath by Jeffrey Sachs
Listener questions, letters from Cuba to Oswald, Fabian Escalante
ZR Rifle : The Plot to Kill Kennedy and Castro (Furiati 1994)
What did they have on Ruby, to make him do what he did?
Ruby was likely involved in the assassination, or he was threatened
The Harvey & Lee: chapter on Mexico City is up there with the Lopez Report
There's nothing more important to this case than Mexico City
The Wesley Leibler critique of the Warren Report
Seven weeks in advance, CIA was planning to incriminate Oswald
The Warren Report on Oswald in Mexico City
They never interviewed Silvia Duran
CIA had Mexican security forces arrest Duran
The Coleman-Slawson Report: Oswald's Foreign Activities
In the 70's, Jim read the Jim Garrison Playboy interview
In film school, Jim started a screenplay on the JFK case, Probe Magazine
Let Justice Be Done: (Davy 1999), A Farewell to Justice: (Mellen 2005)
Where and who was the second shooter?
Witnesses did see other people in TSBD windows, smoke on the grassy knoll
The Men Who Killed Kennedy: Part 1 The Coup d'Etat by Nigel Turner
Fletcher Prouty, Turner was the victim of a mole
50 Reasons For 50 Years, over 800,000 views
Buell Wesley Frazier did not drive Oswald to work every day
Has any assassin actually had the target come to him while he was at work?
Oswald got his job before the motorcade route was announced
The Texas trip was announced in April
Survivor's Guilt: (Palamara 2013)
Ruth Paine failed to tell Oswald of a better paying job offer
The Chicago Plot reflected so many aspects of the Dallas Plot
Things had to fall into place miraculously for the assassination to proceed
Review of JFK: A President Betrayed (Taylor 2013)

Play Len Osanic reading Edwin Black (1:06:36) MP3 download


The Chicago Plot.pdf
Four men were in Chicago to assassinate JFK on November 2, 1963
50 Reasons For 50 Years - Episode 08 - The Chicago Plot


---

Show #771
Original airdate: February 25, 2016
Guests: Joan Mellen / Bob Fox
Topics: The Great Game in Cuba / Bugliosi & Lombardi

Play Joan Mellen (1:11:47) MP3 download


The Great Game in Cuba: CIA and the Cuban Revolution (2016 edition)
The relationship between CIA and business
King Ranch, Alberto Fernandez, Gustavo de los Reyes, Robert Kleberg Jr.
The 303 Committee, to give the president plausible deniability
Reyes was a Cuban cattleman who plotted to overthrow Castro
Joan has added a section called, Documents of the Struggle
How CIA operated, it's motives, with whom did it ally itself?
The intertwined relationship of CIA and business
Reader's Digest under the sway of CIA
CIA reviewed Joan's book, they said the research was good
CIA distrusted Cuban exiles, CIA attempted to dictate policy
Castro confiscated King Ranch in Cuba
Some of the things Castro did, you can't justify it
The most important letter in CIA is the "A", Agency
Who is the agency really working for? Big Money
The JFK Act released many documents beyond the Kennedy assassination
Make the world safe for defense contractors, capitalism in imperial mode
Kennedy, they thought they could outsmart him
Little Boy Blue, they thought he was out of his depth
They killed him, the got him before he got them
War Is A Racket (Major General Smedley Butler 1935)
CIA had no interest in getting rid of Castro
Joan has added 100 pages, including more Cubans of interest
Guillermo Cabrera Infante. Three Trapped Tigers (1967)
The United States ignited and exacerbated what happened in Cuba
King Ranch in Texas was one million acres, Santa Gertrudis cattle
The ranch sold leases for oil, to Humble/Exxon, all this cash
Michael J. P. Malone very heavily connected to CIA, two 201 files
Malone saved David Atlee Phillips life
Kleberg was close to the FBI and close to Dulles
At the Bay of Pigs, Kennedy didn't know CIA was operating against him
In 1956 Eisenhower knew CIA's clandestine service was out of control
The unfindable Bruce-Lovett Report (1956)
In the sixties Joan was pro-Castro, pro-Guevara
Lyndon Johnson got to Washington with Congressman Richard Kleberg
Once you see Oswald, you can't leave CIA out of the story
Alberto Fowler who helped Garrison, would have killed Kennedy
Lansdale saw that the Bay of Pigs was self defeating
joanmellen.com

Play Bob Fox (1:00:57) MP3 download


Bob was in the first grade when JFK was assassinated
When Bob was nine, he knew Lee Oswald was a patsy
In college Bob attended a Bugliosi talk on the RFK assassination
Bob has 5,000 posts at jfkmurdersolved.com
Joseph Goebbels would be proud to be a producer at FOX news
Bugliosi had been contacted by David Atlee Phillips in July 1986
Inside the Assassination Records Review Board: (Horne 2009)
Evan Freed affidavit re; a second RFK gunman
The research community should debate, not argue
Truth about Fletcher Prouty at proutypedia.com
Len plans a test recreation/alteration of the Zapruder film


---

Show #770
Original airdate: February 18, 2016
Guests: John Armstrong and Jim DiEugenio / Dr. Michael Chesser
Topics: Money Orders / x-Rays and Photographs

Play John Armstrong and Jim DiEugenio (1:30:36) MP3 download


U.S. Postal Money Orders and Mail Order Rifle by John at CTKA
Only a Klein's rubber stamp is on the back of the money order
No bank ever endorsed the money order
John spotted this in the WC volumes
Oswald's March 12, 1963 Jaggars-Chiles-Stovall time card
The money order was bought at a post office and mailed miles away
90 minutes from purchase to the mail flight at Love Field
The deposit slip is dated February 15th
harveyandlee.net, Harvey & Lee: (2003), .pdf
Rifle C2766, Crescent Firearms to Klein's Sporting Goods
A $21.45 money order, FBI agents found a gun sold for $21.95
On 11/23/63 the FBI announced the rifle sold for $12.78
On 11/29/63 the purchase amount changed to $21.45
Dial Ryder, Irving Sports Shop, scope mounted
First Dial had mounted a scope, then he hadn't
A $12.78 money order does not account for a scope
Oswald ordered a 36" rifle and got a 40" rifle
Milton Klein, "the FBI has warned me"
John found many unsigned and backdated FBI reports
C2766 was sold to Klein's on June 18, 1962
The money order was fake
Waldman Exhibit No. 10, seven deposits for $21.45
Deposited on 3/13/63 with a bank deposit slip dated 2/15/63
Worthless evidence used by WC, not an innocent mistake
Other Oswald money orders, serial numbers in sequence
The March 12 money order number relates to the end of 1963
Money orders found in Kansas City and Alexandria, VA
Records disappeared, the money order disappeared
The FBI found nothing related to the sale of C2766
They fabricated and backdated
Harry Holmes knew the time the envelope was date stamped
WC attorneys had to be accomplices
Who had access to a Post Office on a Saturday?
The rifle was selected shortly before the assassination
Oswald tried to purchase rifles from Robert McKeown

Play Dr. Michael Chesser (1:05:23) MP3 download




assassinationofjfk.net, Michael is a neurologist
JFK and the Unspeakable: (Douglass 2010)
Michel read the medical evidence after visiting the archives
Michael was authorized to see all the autopsy photographs
He was denied at first, he had no history as a researcher
The scalp retraction photograph
Dr. Chesser describes skull anatomy and orientation
He sees where the Harper Fragment likely fits
An incision into the right forehead, added before the autopsy
The 1960 skull x-ray, looking for evidence of diseases
He made comparative optical density readings
The white patch appears much whiter than it should
Making a duplicate, a double exposure, to appear whiter
To hide a skull defect, fragments, a fracture pattern
Dr. Ebersole was asked to look at the x-rays
The HSCA copies versus the originals
The 6.5 mm bright object x-ray is very strange
Superimposed fragments do line up, with different densities
Burn marks on the x-rays, very rare, two burns
One more example of alteration of the evidence
The scalp was stretched to cover up the right occiput defect
Disagreement over deception or cover up at Bethesda
If evidence wasn't altered at Bethesda, multiple observers were wrong
A wound was behind the right ear, absent right ocipital bone
Zapruder Z-313, the head snap is mechanical to the force
The brain photos show an intact cerebellum
I don't think this is President Kennedy's brain
It is morbid to come to a conclusion like this
No sign of hemorrhage or bleeding
The left lateral x-ray, you don't see the back of the head
Humes maneuvers around questions, to avoid certain things
The visit to the archives, this is worse than I ever imagined
Two or three people standing over you, professional, courteous
Access is through the deed of gift attorney
An ongoing effort to keep the lid on things


---

Show #769
Original airdate: February 11, 2016
Guests: Paul Schrade / Lynn Mangan
Topics: Sirhan Parole Denied

Play Paul Schrade (53:58) MP3 download




Paul worked with Bobby in the 1960 presidential election of John Kennedy
Paul was a board member of the United Auto Workers union
Bobby won the California primary the evening of the assassination
The party went into the pantry, Bobby shook hands
Television lights blinded him, he fell, struck by a bullet in the head
There was evidence of a second gunman, definite physical evidence
Sirhan was never behind Bobby, Bobby was shot in the back
Paul did not want to get involved, he began investigating
Test bullets could not match the Sirhan gun
The police and D.A. covered up and destroyed evidence
A photograph of bullet holes in the door frame
Proving over eight shots, proof of a second gunman
It took until 1988 to get into the evidence files
Sirhan did wound four people
Evidence of LAPD framing Sirhan, no evidence of a third gunman
There were 13 shots on that tape, two guns
Van Praag was able to discern two makes of weapons
LAPD presented test bullets from another gun
Parole boards don't discuss evidence
Sirhan's execution would have been murder
He has no chance, they give him another five years
Paul made the case that he couldn't have shot Robert Kennedy
He had the right to parole in 1981, they denied it
There were two board members there yesterday
Paul wanted Sirhan to know that he was not guilty
The board were petty, amateur psychiatrists
I wouldn't shake the head of the boards hand
William Pepper and Laurie Dusek, they're philosophical about it
There's no perfect crime, there's no perfect cover up
Even if he had his memory, he's still not guilty
Hypno-programed, probably true, it doesn't work with the public
Prosecute the prosecutors who convicted without evidence
The FBI criticized the Van Praag analysis
Five shots heard over the eight from Sirhan
L.A. County D.A. Jackie Lacey innocence project
Back to his brother's or back to Jordan
It is possible to visit Sirhan
They know they sent him to the death chamber without evidence
They can't accuse me of being a "conspiracy nut"
Find a good strategy to break this case wide open

Play Lynn Mangan (1:05:11) MP3 download




A catch-22, a memory block of the event
Paul told the board, two guns were firing in the pantry
Lynn discusses the Larry Baggett memo
Special Exhibit 10, the wrong test bullet
Paul Schrade's talk was simply brilliant, touching
The parole board, they're sneaky
They published Lynn's name incorrectly twice
Lynn states that she could go on and on
Lynn has a complete break with Sirhan, finished
The 1975 examiners committed open fraud
They got away with it, Sirhan did not shoot Kennedy
Lynn wanted Schrade's help, he's a good man
How did these seven examiners get suckered into it?
Where is the autopsy surgeon's mark on it?
If you can't remember, how can you apologize?
Lynn will not say she encourages his release
People write to deliberately confuse and distort
Orchestrated, you can tell by the footprints of the cover up
The Kennedy family remained quiet, they know much more
Corruption, no oversight, vandalism of the judicial system
Lynn describes her last visit with Sirhan
Larry Teeter did his best, he was out numbered
My research is truthful, accurate, examine my work
They wanted to stop Bobby and they did


---

Show #768
Original airdate: February 4, 2016
Guests: Shane O'Sullivan / David Manning / Barry Krusch
Topics: Sirhan Parole Hearing / Scott Enyart / JFK $5000 Shell Game Challenge

Play Shane O'Sullivan (44:04) MP3 download


Shane's film, RFK Must Die (2007)
Sirhan Sirhan parole hearing coming up on February 10th
Shane wrote a chapter on Sirhan for a book by Mark de Valk (BOR #593)
Shane has all of Sirhan's parole hearing transcripts
Sirhan had a release date due in 1984
Attorney General candidate Van de Kamp provoked a rescission hearing
As a boy, Sirhan lived in Jerusalem
At 24, he was found firing a gun in the Ambassador Hotel
He does not remember the shooting itself
Court transcripts and documents available at Mary Ferrell
Audio of Sirhan at Rampart Station
Shane's new site for this parole hearing sirhanbsirhan.com
Listeners can share this information on social media, alert people
California has banned audio and video recording of parole hearings
Paul Schrade, shooting victim, will address the parole board
Schrade is on a mission to re-open the case
Parole criteria, express remorse, the nature of the crime
The board goes on the facts of the original court decision
A court process is needed to change the facts of the case
Sirhan's prison record is a testament to his courage
Is he a danger to society? He's 72 years old
Because you killed a senator, we're not going to let you out
After 9/11 he was branded a Muslim terrorist with prior knowledge
He was born a Christian and is still a Christian
In jail with Sirhan Sirhan (2016) (Kindle)
Jail logs of Sirhan's time in custody until May 23, 1969
R.F.K. Must Die! (Kaiser 2008) used these documents
Shane's professional film site e2films.co.uk

Play David Manning (1:00:20) MP3 download


David was in high school in LA the day of RFK's assassination
He saw Kennedy in person, they touched hands in a crowd
David met Mort Sahl in Las Vegas, the Garrison investigation
Breck said Kerry Thornley had posed in the backyard photos
David spoke to Jim Garrison by phone in 1975
A Heritage of Stone (Garrison 1970)
Destiny Betrayed: (DiEugenio 1992)
Jim DiEugenio and David lived in the same city
With others, they formed CTKA and Probe magazine
William W. Turner Obituary by Jim DiEugenio
The Assassination of Robert F. Kennedy (Turner/Christian 1978)
The real possibility Sirhan was mind-controlled
David worked with Mae Brussell
The National Security State has all the advantages
They have secrecy, the malevolencey of that secrecy
The world has never seen an empire like the United States
The President can operate in secret, with no accountability
The word for it is tyranny
Scott Enyart (BOR #012) sued the City of Los Angeles for his film
Scott had been taking pictures during the assassination
The City hired private attorney, Skip Miller to defend the case
Lynn Mangan (BOR #742), the archives, none of the pantry pictures
Thane Cesar is not your guy, a wingman patsy
CIA Catalog of Clandestine Weapons, Tools, and Gadgets (Minnery 1992)
On page 10, a Stinger, palm it, it holds three .22 rounds
Three guys behind him (RFK) with the Stingers
Sirhan was firing blanks, there was paper wadding floating around
Witnesses saw another shooter firing live rounds in a rolled up poster
David was at the trial every day, he did remotes for KPFK radio
His article, The Nearness of History: at CTKA (Part 1)
The police were keeping information from the public
Scott's photos probably showed these guys
Sirhan, in jail for 48 years, he was gonna take the fall
Skip Miller said Scott was a liar, never in the pantry
Miller was loud, rude, obnoxious, sarcastic, a sneer
David was one of few to report on the entire trial
They're never going to parole him
How do you coerce a psychologist to lie, an attorney?
Have you ever heard a >definition of "National Security"?
Probe thought this was an extremely important trial
William Pepper, (williampepper.com), the focus should be get a new trial
The shooter in Aurora Colorado, is the son of a mind-control scientist
Sirhan Sirhan Letter Writing Campaign (Facebook)

Play Barry Krusch (45:52) MP3 download


Hulu is going to air a series, 11.22.63, Stephen King
Most people haven't seen or looked at the evidence
Evidence has to pass tests, chain of custody
The ammunition was an actual "shell game"
No one can win this $5000
Impossible: The Case Against Lee Harvey Oswald (2012) (free online)
Lieutenant Day, a fishy character, self-incriminating testimony
Day passed shells to either Sims or Brown
From Sims to Doughty, or from Brown to Williams, Fritz gets a shell
Exonerate Oswald, show that someone tried to frame him
Also on the Game site, Amy DeLong (National Archives) audio
Oswalds thumbprint video, more
Three shells and another two shells, there were five shells
Documentary evidence points to two found at the scene
Many photographs were reconstructions taken on the 25th
How to make the assassination relevant for younger people?
Books, videos, a web-based interactive medium
An epistemological trainwreck, the evidentiary base is highly suspect
Try to edit the article on Oswald, it's locked
The truth is not relevant, it is what their editors say it is
Proutypedia, the facts about Fletcher Prouty
Strong evidence of conspiracy and conspiracy to frame Oswald
Five government investigations, the fix in in at a very high level
Who benefits? Is the fox guarding the henhouse?
Barry's $100,000 challenge, prove Oswald was the assassin
Conspiracy, like smoke in a campfire
When captured, Oswald was not killed, like he was supposed to be
Rambler vs. bus, dual Oswalds, Mauser vs. Caracano
Doubling of evidence, over and over again in this case
Why is Oswald even a suspect?


---

Show #767
Original airdate: January 28, 2016
Guests: Dave Ratcliffe / Anita Langley / Greg Burnham
Topics: Fletcher Prouty Birthday, January 24

Play Dave Ratcliffe (54:12) MP3 download


Dave was 8 on November 22, 1963
Dave listened to World Watchers by Mae Brussell
Dave met Mae's associate Tom Davis
Dave read The Secret Team (Prouty 1973)
Fletcher was writing about his own jobs and assignments
You don't often get that from career military officers
Prouty created a focal point office for Air Force support of clandestine operations
National Security managers had more authority than elected officials
William Blum points out the number of covert operations since WWII
Dave spent five days with Fletcher in May of 1989
A pre-packaged story to be picked up by news services around the world
Understanding Special Operations (Ratcliffe 1999)
Fletcher was moved into the Joint Chiefs to oversee all covert military support
He was extraordinarily articulate, sharp, observant
"Power tends to corrupt and absolute power corrupts absolutely" (Dalberg-Acton)
Fletcher was clearly executive material, he had all kinds of skills
All of our ancestors were indigenous, a sense of relationship to place
An Indigenous Peoples' History of the United States (Roxanne Dunbar-Ortiz 2015)
The inevitability of Manifest Destiny
Inheriting the Trade (DeWolfe 2008)
The First Way of War: (Grenier 2008)
tribalnationsmaps.com, Aaron Carapella
Vincent Salandria, lies that are our birthright
Welcome to the Front Door of ratical.org
Fletcher was and is a very significant person

Play Anita Langley (44:44) MP3 download


Len met Anita at his Fiasco Bros. recording studio
Anita helped Len produce a Fletcher Prouty CD-ROM
Col. Prouty shared with Len original documents relating to their interests
Fletcher's The Secret Team is now on-line
Anita was impressed by original NSAM drafts
This is Black Op Radio's 17th season
Anita interviewed Dr. Christopher Shaw about vaccines (BOR 273)
Gen. Krulak identified Ed Lansdale in photos from Dealey Plaza
Dave Ratcliff interviewed Fletcher, Understanding Special Operations
Proutypedia, a source for truth about Fletcher Prouty
John McAdams, something for the gullible and the easily misdirected
The difference between differing opinions and disinformation
Lansdale was not The Guy, his specialty was in cover stories
Allen Dulles may have been fired, but, he kept on working
Len's battle with Wikipedia over their Fletcher Prouty page
Reading Fletcher's material changed Anita's life
The Col. L. Fletcher Prouty Reference Site

Play Greg Burnham (27:21) MP3 download


Fletcher needs to remain front and center, he offered so much insight
He was easy to get along with, always well thought out and well-reasoned
Fletcher never violated his top secret clearances
He is missed when current events occur
Fletchers books are must-reads
Cover stories, alarmism in the media, there's a red flag
Take it with a serious grain of salt, do your own research
Some write about what they've researched, Fletcher lived it
He spoke out of duty, he might have preferred not to have that duty
Gary Mack would e-mail Greg criticizing Fletcher
Greg admired Fletchers approach to these subjects, well presented
And his reluctance to get into speculative details of the assassination
They fired as many shots as it took
Fletcher was the model for man "X" in Oliver Stone's JFK
assassinationofjfk.net and forum.assassinationofjfk.net


---

Show #766
Original airdate: January 21, 2016
Guests: Fletcher Prouty with David Ratcliffe
Topics: Understanding The Secret Team

Play Fletcher Prouty with David Ratcliffe (4:21:20) MP3 download




The National Security Act of 1947
President Truman abolished the OSS, created the National Intelligence Group
A new branch of the service: the Air Force, a single Department of Defense
Intelligence ... wasn't coordinated, new ways of gathering intelligence
CIA is created to coordinate the intelligence of the rest of the government
An atom bomb ... has no real value until it's been delivered
We were made a defensive nation by the Department of Defense
OSS members, well-trained in covert work, came into CIA
OPC (Office of Policy Coordination), was to preserve certain assets
The creation of the National Security Council
President, Vice-President, Secretaries of State and Defense, no others
Directive "10-slant-2" (10/2) recognized ... covert action
In 1948, the Allen Dulles, William Jackson, Mathias Correa Report
Dulles ... saw that report as, you might say, his own Mein Kampf
The single primary character of the CIA is Allen Dulles
There is no law that says it is a covert operations agency
President Truman wrote, greatest mistake, to create the CIA
Shifting NSC oversight from directing to approving plans
OCB was the Operations Coordinating Board, a part of NSC
OPC was the residual OSS organization, from World War II
Dulles was able to circumvent the law, to have clandestine capability
NSC found itself, approving reactive covert operations
Gulf of Tonkin, North Vietnamese, had been provoked, they did not initiate
Deputy Director Plans, just our euphemism for covert operations
His brother, Secretary of State, the dominant vote in the NSC
Only one, NSC had directed the CIA to involve itself in Tibet
The intelligence community, was not homogenous
Futile to try to enforce the law, on either Defense or CIA or State
There exists a Secret Team that is out of control
Covert operations in Customs, Treasury, even in FAA
It's not CIA all the time, they say it was the CIA
Experienced military intelligence officers, work with the CIA
Military officers ... say pilots ... will be assigned to CIA
Reserve military, employed as civilians by CIA, called to active duty
CIA men, call him Commander Jones, he works for CIA
All of a sudden went into this guise of defense
General Westmoreland, had no place to go in Vietnam and win the war
General Krulak, devised a war plan, to march on Hanoi, and end the war
Offense is the core of war, the antithesis of, a Department of Defense
They are unable to assimilate, nuclear weapons into war planning
We can still go on the offense, we are doing it economically
Evolution of warfare, ended with the explosion of the hydrogen bomb
CIA could promote, counterinsurgency or covert operations
We had to create this Manichaean devil so we created Communism
Then you can justify having a navy, air force, and an enormous army
I was, "to provide military support of clandestine operations of the CIA"
National Security Council Directive #5412 of March 15, 1954
Dulles said, "I want an office that has access to a system in the Pentagon"
That agency might not even know that employee was our man
Colonel Lansdale, a full colonel in the Air Force, that was his cover story
A member of the office of the Secretary of Defense, his home is really CIA
We bought hundreds of airplanes for the CIA, technically for the Air Force
Millions and millions of dollars, never went through Air Force procurement
Units in the Army that were supporting CIA, there were 605
A lot of these people worked right up into the White House
Eisenhower, did not want the CIA to create a capability that was on-going
The secret of covert operations is the control of money
Reimbursement is very important, it keeps bills from appearing in public
Reimbursement, can be used, without explaining that it was for salaries
Congress, allocate a bulk sum and then just sit back
An awful lot of potential for money to be handled without an accounting
CIA considered as a fourth force, Army, Navy, Air Force, and CIA
234 Provisional Support Group, CIA people in military uniforms
The agency was able, to create quite a well-equipped military force
Generals Lemnitzer and Shoup, never knew they were part of a covert operation
"I want 2,008 missiles", you have to have the authority
CIA, used an Air Force unit, without raising any eyebrows at all
All covert operations require foreign alliances
The Bay of Pig, thirteen hundred troops, is not covert
They didn't ask for airplanes, rifles, trucks, they already had all that
President Eisenhower never, never authorized an invasion of Cuba
The Agency told us, that their target would be an invasion of Cuba
The plan was to wipe out all Castro's combat aircraft
To control the CIA we created an organization called the NSC
"I don't need to know about that, Colonel. What I don't know ..."
To really understand CIA, the world is all just one big chess board
Dick Helms was a very effective person in charge of covert operations
The Agency has been given, the early morning presentation to the President
That briefing, during the day, that becomes their agenda
Intelligence, began to lead the Government every single day
Dulles went to Paris with the Wilson peace conference group after WW I
John Foster Dulles and Allen Dulle, Sullivan & Cromwell
John Foster Dulles, principal spokesman for the World Council of Churches
Allen Dulles, who is a missionary, a diplomat, a financier, a lawyer
The government itself was becoming a government of reaction
Kennedy was making moves to rid the government of this reactive motivation
Kennedy, planned moves that would set the course of our history for years
Set up Special Operations under the Chairman of the Joint Chiefs of Staff
SACSA, the Special Assistant for Counterinsurgency and Special Activities
Deception is an extremely important function, rarely talked about
The shift from Eisenhower to Kennedy, was most unexpected
Kennedy asked General Taylor to review the Bay of Pigs
This Taylor/Burke/Dulles/Kennedy report, was NSAM No. 55, 56, and 57
"You are my advisor in peacetime as you would be in wartime"
Not going to depend on Allen Dulles and the CIA
In fact it may have caused a major move toward that deadly decision
Kennedy put JCS in charge of Cold War activities, removed CIA from the scene
Maxwell Taylor was not the right man to do that.
Kennedy's years of Congressional experience, paid off in a big way for him
Member of the House and of the Senate, had grown up in the Court of St. James
Allen Dulles was becoming effective indoctrinating Bobby and Maxwell Taylor
NSAM 55 had been extracted, practically verbatim, out of the Taylor/Dulles report
"That little son-of-a-bitch Bobby was there all the time"
Lansdale was assigned to Vietnam as Chief of CIA's Saigon Military Mission
Stabilize any other country, the strengthening of its army
They were all reading Mao Tse-tung's Little Red Book
The army was a school of fish living in the water and the water was the people
US military out in all these countries as Military Assistance Program people
We moved into Iran after 1949 in large numbers
Richard Helms, former Director of Central Intelligence, Ambassador to Iran
People in Iran who are in power have access to the people that we've trained
Allende was elected by the people and then he was killed by Pinochet
The Kennedy administration began to stop some of these activities
These activities don't take place within the CIA alone, this is the Secret Team
"All of a sudden, people from the Pentagon are calling me buying sugar stock"
Leave room for the U.S. government to plausibly disclaim its role
They asked me for 42,000 rifles, that was not covert
What you are really doing is denying the sovereignty of another nation
Everyone except the American people knew ... about these things
We live in a one-world financial communications sphere
In the United States, we have had the advantage in economic power
What we're going to do ... is move into the energy and food eras
The big war will be over the energy supplies, transport and food supplies

For more www.proutypedia.com or prouty.org




---

Show #765
Original airdate: January 14, 2016
Guests: Jim DiEugenio / Calvin McCamy
Topics: Listener Questions & more HSCA Testimony

Play Jim DiEugenio (1:01:13) MP3 download


Jim has retired from his teaching profession, www.ctka.net
Jim's review of Where Angels Tread Lightly by John Newman
Cuban/American relations, 1958-1963, an appendix of CIA cryptograms
300,000 to 500,000 were killed in the overthrow of Indonesia's President Sukarno
Kennedy, Johnson, and the Nonaligned World (Rakove 2012)
Kennedy invited Sukarno to the United States
Johnson and CIA reversed the policy, reversed NSAM 179
Jim's obituary of William Turner (1927-2015)
CIA Operation CHAOS, Ramparts magazine
The Assassination of Robert F. Kennedy (Turner/Christian) (1978)
Listener questions: JFK throat wound, tracheotomy, coincidence?
The death of Ivar Kreuger in Paris in 1932
Jim considers himself a Kennedy Democrat
JFK speech, 'What is a Liberal?'
Philip Shenon, John McCone, A Thousand Days: (Schlesinger 1965)
Secret Service Agent Elmer Moore and the cover up
HSCA, S. Jonathan Blackmer and Jim Garrison
The distortion of the political right, the U.S. lost its way with the assassinations
Spy Saga: (Melanson 1990) and the HSCA
Armstrong, Newman, and DiEugenio have built beyond Melanson's work
What did Oswald know about his role in Dealey Plaza?
Oswald was working to destroy the FPCC
Fabian Escalante, JFK: THE CUBA FILES: (2006)

Play Calvin McCamy (57:17) Real Media or MP3 download


Ascertain ... first, signs (of) distress, second, positions in the limousine
We had a copy, a direct copy, of the Zapruder film
There was some sign of (JFK) distress before frame 207
Some sign of (Connally distress) by frame 226
The men were in positions that were consistent with the single bullet theory
One-eighteenth of a second later his facial expression has changed radically
Frame 193 of the Zapruder film
(JFK EXHIBIT F-133) Topographic Survey Map of northern portion of Dealey Plaza
There had been a shot that didn't hit anybody at that time, at about 166 to 167?
This would explain the observed facts, yes
Part of the limousine, yes. This is the Croft photo
The single bullet that hit them both is just as they enter behind the sign? Yes
The radius was broken, ... he could have continued to clutch the hat


---

Show #764
Original airdate: January 7, 2016
Guests: Governor and Mrs. John B. Connally
Topics: HSCA Testimony - First day of hearings - September 6, 1978

Play John and Nellie Connally (3:26:54) MP3 download




Chairman Stokes introduction
Representative Richardson Preyer opening statement
G. Robert Blakey narration
A thaw in the cold war was perceptible, a result of Kennedy's foreign policy
Mr. and Mrs. John B. Connally testimony
The possibility of a trip to Texas arose in the spring of 1962
The President was not extremely popular in Texas, nor was he in the country
He was characterized as being antibusiness
I came to Washington in early October 1963, and went to see the President
Hit the major cities of Texas - Houston, Dallas, Fort Worth, and San Antonio
The plans were constantly shifting and changing
JFK EXHIBIT F-17, article, "Kennedy to Visit Texas 11/21-22"
One of the biggest controversies arose over whether or not we were going to
have a motorcade in Dallas. That was one of the big ones. And we lost that one
Most people think that riding in a motorcade is easy. It's not
We ran the risk of having some embarrassing placards or signs or a few pickets
I frankly never had any fear of physical harm or violence
(JFK EXHIBIT F-11) Photo of Kennedy, Connally, others in Fort Worth 11//22/63
(JFK EXHIBIT F-12) Photo of Kennedy, Connally, others at the Dallas airport
(JFK EXHIBIT F-13) Photo of Kennedy, Connally, others in the motorcade
(JFK EXHIBIT F-9), Map of Dallas motorcade route
JFK EXHIBIT F-10, Aerial views of Dealey Plaza
JFK EXHIBIT F-11, Aerial view of Dealey Plaza
"Mr. President, you can't say Dallas doesn't love you."
A film is shown as Blakey describes the events portrayed in it
I ... saw the President clutch his neck ... sort of slumped down in the seat
I heard Mrs. Kennedy say, "They have shot my husband."
"They have killed my husband, I have his brains in my hand."
I heard what I thought was a rifle shot ... I ... had fear of an assassination
I was hit. I was knocked over, just doubled over by the force of the bullet
I heard another shot. I heard it hit. It hit with a very pronounced impact
I could see blood and brain tissue all over the interior of the car
I said, "My God, they are going to kill us all."
The two shots I heard ... came from behind us
I don't think any shots came from any other direction
I do not believe ... that I was hit with the first bullet
I know it was the second shot that hit the Governor
I had ... no reason to suspect that there would be any acts of violence
The motorcade ... was not settled until that week, the week of the visit
The motorcade ... would not necessarily have had to go through Dealey Plaza
A rifle shot has ... a crack and then you get a kind of singing sound
I did not hear, was not conscious of the shot that hit me
These things are engraved in our minds
I don't recall any real difficulties with respect to security
Your ... injuries ... occurred by one bullet? I think ... it did
I heard the noise, I turned ... I observed the President and I was horrified
Speculation has arisen, rumors have flowed, theories have been advanced
How do you prove there was no conspiracy? I think that is the task that you have
I think it will be a mere result of circumstances that are incapable of proof
The Secret Service was determined and dedicated to protect the life of the President
I don't know that any political figure ... can be spared an assassin's bullet


---

Show #763
Original airdate: Jan 1st, 2016
Guests: Jim DiEugenio
Topics: JFK Assassination Research

Play Jim DiEugenio (1:37:53) MP3 download




Popular interview of David Talbot w/Jim DiEugenio, BOR #755 (YouTube)
Blacklisted and jailed screenwriter Dalton Trumbo
President Kennedy crossed picket lines to see Spartacus
House Un-American Activities Committee (HUAC), wipe out anything Left
RFK found 1/3 of the American Communist Party were FBI informants
ctka.net,, Dr. Michael Chesser, JFK Cranial x-Rays and Photographs
The Paines' Participation in the Minox Camera Charade by Carol Hewett
Police confiscated a Minox camera, timer, no light meter, two rolls of exposed film
The FBI turns the camera into a light meter
The miniature camera had been a favorite of spies worldwide
Ruth said Michael Paine had owned a Minox camera
The Paine's garage, the gift that keeps on giving
The WC never asked the Paines about the camera
The most documented example of deliberate evidence tampering by the FBI
Jim's review of The Devil's Chessboard: (Talbot 2015)
The Devil's Chessboard has an incredible scope to it
Allen Dulles helped create the Cold War state
The best book about Allen Dulles ever written
Despite FDR, Dulles was negotiating with Himmler and the Nazis
The Noel Field affair, Dulles was using Noel Field and his family
The Alger Hiss Case, America's Dreyfus: The Case Nixon Rigged (Brady 2015)
Nixon and the Dulles brothers unleashed the fear of communist spies in our midst
The kidnapping and murder of Jesus de Galindez
Harlem's Hotel Theresa, Castro, Malcolm X, Nasser, Nehru, Khrushchev, JFK
Endless Enemies (Kwitny 1986), instigated by the United States of America
The conflict between Dulles and DeGaulle went back to World War II
Kennedy supported DeGaulle, but he could not vouch for the CIA
DeGaulle said Kennedy's security forces were in cahoots with a renegade military
Fired, Dulles began private meetings at his home with high-level CIA officers
Virulent anti-Kennedy talk, "The Old Man will take care of it"
In intelligence circles Allen Dulles was often referred to as The Old Man
"I always wondered what Bill Harvey was doing in Dallas in November of 1963"
The day JFK was killed, Dulles went to alternative Agency headquarters Camp Peary
Dulles began a lobbying campaign to get named to the Warren Commission
Happy New Year!


---