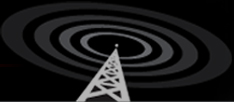 Archived Shows - 2015 : "Where the Lone Assassin Myth comes to Die..."
We take questions for guests
EMAIL
the show live! or send in questions anytime

All The Black Op Radio Shows are archived
MP3 - available for Direct Download
Details at Products page

If you enjoy the archives please consider a donation... Or subscribe to the show... A subscription is a monthly automatic payment


$1/per show - a $52.00-donation
Support Black Op Radio for the 2015 season
-------------------------------------------------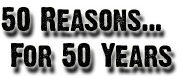 Click here to
Watch 50 Reasons for 50 Years...
Do It... Do it now.
Show #762
Original airdate: December 17, 2015
Guests: Pat Speer / Dr. David Mantik
Topics: The Fingerprints of Myth / Autopsy X-rays
Play
Pat Speer
(1:47:30)
Real Media
or
MP3 download
patspeer.com, JFK Lancer 2015 Conference
A variety of speakers and viewpoints, some contradictory
Canadian researcher Gary Murr and the ammunition
Larry Hancock on the history of American response to emergencies
Dr. Michael Marcades spoke about his mother Rose Cheramie
Pat spoke about the Oswald fingerprint and sniper's nest evidence
University of North Texas Dallas police photos collection
Lieutenant J.C. "Carl" Day's timeline and activity
No Dallas police photo of the "seat" box with the palm print
No Dallas police or FBI report indicating matching the print to Oswald
The print is of the center of the palm, not the heel
"Thumbprint" evidence is listed, but, not photographed
Lt. Day was interested in the right trigger guard, no record of it
The FBI indicated a palm print on the left trigger guard
Oswald's right fingerprints fit oddly on the left trigger guard
The paper bag supposedly used to carry the rifle into the building
No picture of the bag in the building
Detective L. D. Montgomery found the bag
Key Persons File (.pdf download)
The bag was sitting on the floor or on the box
Lt. Day lies about finding and signing the bag
The palm and fingerprint locations are reversed in the WC Report
Oswald was fingerprinted 13 times that weekend
The lunch bag was never given to or processed by the FBI
Oswald is wearing a shirt supposedly already given to the FBI
CD 1285 - DPD "Departmental Manual of Operating Procedures"
No photo of the palm print on the rifle barrel
J. Edgar Hoover's word instead of an FBI report
CD 5 - FBI Gemberling Report of 30 Nov 1963 re: Oswald
Multiple problems with box "A"
For multiple reasons, the fingerprint evidence is a question mark
Chapter 13: Solving the Great Head Wound Mystery
Chapter 14: Demystifying the Mystery Photo

Play Dr. David Mantik (33:01) Real Media or MP3 download


Neurologist Dr. Michael Chesser's JFK Lancer presentation on Greg Burnham's site
Dr. Chesser has viewed both JFK life and autopsy x-rays and photographs
The "white patch" density indicates that JFK's skull was all bone
Probably that weekend, but, within a few weeks, the x-rays were forged
Dr. Chesser found evidence for a shot high in the right forehead
Something was done to remove bullet fragments suggesting more than one head shot
John F. Kennedy's Head Wounds: (Mantik 2015)
Dr. Mantik's JFK Lancer presentation


---

Show #761
Original airdate: December 10, 2015
Guests: John Armstrong / Joan Mellen
Topics: HARVEY and LEE / Jim Garrison

Play John Armstrong (46:38) Real Media or MP3 download


On October 15, 1956 HARVEY Oswald enlisted in the Marine Corps.
Assigned to Platoon 2060 along with Allen Felde
LEE Oswald was stationed in El Toro, California
Private 1st class, 5th Marine Division, or not?
LEE and HARVEY attended the same radar school in Biloxi, MS
Allen Felde's testimony would have exposed HARVEY and LEE
Sputnik, HARVEY, Palmer McBride, Pfsterer Dental Lab, opera
LEE was stationed in Atsugi, Japan, LEE was a radio communicator
Richard Bullock said LEE was heavier and taller than the accused assassin
LEE incurred gunshot scars not found by Dr. Rose at the autopsy
Tall Marguerite Oswald 1958 photo (fourth from left), short Marguerite
William Wulf, Dr. Zhivago, HARVEY left New Orleans in June, 1958
20 hours after the assassination, FBI confiscated Pfisterer employment records
Palmer McBride's testimony would have exposed HARVEY and LEE
How to avoid the years 1957-58, Liebeler told Wulf, 1954-55
Pfisterer president Linda Faircloth on Oswald
Marines who knew the tall, husky LEE in Japan were never interviewed by the WC
Oswald spoke Russian with a Baltic accent/Oswald never spoke Russian
Marina spoke English in Russian, Marina needs to be center, she was KGB
We don't know who HARVEY was, we don't know who Marina was
HARVEY was sent to Taiwan for a specific purpose
HARVEY was in the process of assuming the identity of LEE
HARVEY was in Taiwan, LEE was in Japan
Robert Blakey either did not review the Marine Corps Unit Diaries, or lied
HARVEY was in Iwakuni, LEE was the in hospital in Atsugi
THE CIA had been handling Russian speaking HARVEY since childhood
HARVEY had less than a year to his upcoming "defection"
HARVEY was discharged in September, LEE arrived in El Toro in December, 1959
John Hart Ely had the information that could have exposed HARVEY and LEE
The Commission ignored the LEE Oswald at El Toro
The FBI ignored the tall, nice-looking Marguerite

Play Joan Mellen (40:14) Real Media or MP3 download


Jim Garrison brought to life the role of Lee Oswald as cover for the conspiracy
CIA admits Clay Shaw was a paid, contract source for the agency
The Federal Government arrested Garrison on a trumped-up case
They put Oswald in a position where he could be easily accused
A Farewell to Justice: (2005/2013), Jim Garrison: His Life and Times (2008)
It takes everything you've got to change the tide of history
CIA was at war with President Kennedy
Kennedy was objecting to the fact that CIA was making policy
Our Man In Haiti (2012), Joan's site
CIA and Operation Gladio in Italy post WWII
A precedent for assassination, to overthrow governments, overthrow elections
CIA motive, protecting the institution and their control
Kennedy thought that he was President, he didn't have the power
The first person to face them down, to accuse them, was Jim Garrison
On the Trail of the Assassins: (Garrison 1988)
The Great Game in Cuba: (2013)


---

Show #760
Original airdate: December 3, 2015
Guests: Jim DiEugenio
Topics: Assassination Research

Play Jim DiEugenio (1:08:08) Real Media or MP3 download


Jim really enjoyed Len's video interview of John Barbour (BOR 759)
John's film, The Garrison Tapes (1992)
John is seeking contributions to produce a second Garrison Tapes film
Jim Garrison's 1967 Playboy interview, Garrison on the Tonight Show
Spy Saga: (Melanson 1990), JFK: Ordeal in Africa (Mahoney 1983)
Hillary Clinton and the ISIS Mess (Sachs), Addendum (DiEugenio)
We need somebody who's going to stand up to the Pentagon and CIA
Jim Douglass at Marquette University (2011) comparing JFK and Obama
The Power of Nightmares 1:, 2:, 3: (BBC 2004)
John McCloy directly caused the Islamic Revolution in the Middle East
There was one president who did not toady up to the Shah
Carter assassination plot, Raymond Lee Harvey and Osvaldo Espinoza Ortiz
Kennedy, Johnson and the Nonaligned World (Rakove 2014)
I Don't Care Who Killed JFK (Dreier), arrogance and a whiff of stupidity
Vietnam, a reflection of the Cold War, Bush exacerbated the so-called War on Terror
The Paines' Participation in the Minox Camera Charade (Hewett 1996)
Dallas police found a Minox camera during the search of the Paines home
Missing and altered photos of evidence inventory
The Minox film from the Paines was in FBI possession as of November 25th
Shanklin advised Moore that no Minox camera had been found, only a light meter
If this was true, the collusion of the Paines is readily apparent
Did the Paines, participate in a ruse that had evidentiary implication?
The most well documented instance of deliberate evidence tampering by the FBI
The ARRB failed to interview the kindly Quaker couple
Hiss and Chambers, America's Dreyfus: The Case Nixon Rigged (Brady 2015)
The HSCA reported the rifling of CE 399 does not match the rifle


---

Show #759
Original airdate: November 26, 2015
Guests: John Barbour / Gayle Nix Jackson and Athan Tsimpedes
Topics: John Barbour's Last Word On 'The Garrison Tapes' / Lawsuit

Play John Barbour (1:10:42) YouTube video


This video interview was conducted in Las Vegas, NV, on July 4, 2015
Len discusses his interest in the assassination and Jim Garrison
John was a stand up comic in San Francisco on November 22, 1963
It was suspicious to John that LBJ had to read about his own grief
John covers his first foray into American (US) television in LA
John was aware of the Clay Shaw trial as it occurred
Then he read A Heritage of Stone (Garrison 1970)
He called and requested to interview Garrison on his show
John created a very successful show called Real People in 1979
John read about the HSCA conclusion that a conspiracy had to exist
John found that Garrison was brilliant with language and sarcasm
John finally visited Garrison in New Orleans to tape interviews
Garrison read the WC Report and learned to doubt their conclusion
Oswald had been arrested in New Orleans, Garrison started investigating
How many shooters? Triangulation, three teams of three, nine people
How many people were aware Kennedy would be killed? 32
John prepared a two-part presentation for television on Speak Up America
Mr. Garrison how many shooters do you think there were? 32
George Schlatter thought Garrison was a fraud, he had the show edited
Oliver Stone produced JFK based on On the Trail of the Assassins (Garrison 1988)
This spurred John to produce a documentary with his Garrison interviews
The result was 'The Garrison Tapes' which was aired on Cinemax for only one month
The film, while well received, was difficult to get aired in America (US)
On the 50th, no one suggested Lee Oswald had nothing to do with the assassination
Some researchers are as much of a stumbling block as the Central Intelligence Agency
Charlie Rose interviewed Robert Kennedy Jr. in Dallas in January, 2013
"My father believed that the Warren Report was a shoddy piece of craftsmanship"
John arranged for RFK Jr. to speak at a viewing of the Barbour/Garrison film at UNLV
RFK Jr. cancelled the day before he was to show up in Las Vegas
We've had 50 years of silence, we need a year of outrage
More at, John Barbour's World, IMDb, Twitter, Facebook
Support John through his Go Fund Me Camapign

Play Gayle Nix Jackson and Athan Tsimpedes (35:09) Real Media or MP3 download


For return of her grandfather Orville Nix's film of the JFK assassination
The government needs to be responsible and liable for their actions
For it's return, or if not, that Gayle be compensated accordingly
The last the original was seen, was with the HSCA in 1978
The Zapruder film, the government paid $16,000,000 for it
Hoping that this gets their attention, look in the boxes
Think of the many questions the film could answer
The ARRB, was not willing to return the Zapruder film
Only two films of the assassination, both are criminal evidence
What happened to it? What happened to it's chain of evidence?
Who had it last? The archive has copies of it
Just can't imagine someone throwing it away
The film reverted from UPI to the Nix's after 25 years
At that time, 1978, the film was not found
A piece of history that shouldn't have been ignored
The JFK Act mandate, what search was made?
There is a (dollar) value to that film, no doubt about it
They have 60 days to respond, we will begin requesting documents
Taking depositions under oath, provide us some answers
The media interest has been a pleasant surprise
Anyone with any knowledge (of where the film is), contact Gayle
Rights should always be vindicated to the fullest extent of the law
Gayle's e-mail: gnj@gaylenixjackson.com


---

Show #758
Original airdate: November 19, 2015
Guests: Jim DiEugenio / Wynne Johnson / David Josephs
Topics: Assassination Anniversary / Encounter in Dallas / Evidence of Conspiracy

Play Jim DiEugenio (1:24:30) Real Media or MP3 download


Jim will be speaking via Skype at the ROKC Symposium 2015
Jim is impressed by the level of research activity around the world
David Talbot was on KPFK radio in LA speaking to an overflow audience
At CTKA, Kevin Coogan on Oswald and Japan
Arnaldo Fernandez on Shenon and the CIA's Benign Cover-Up
Upcoming, more from Gary Aguilar and David Josephs
Jim on Talbot's The Devil's Chessboard: (2015)
General Walker and the Murder of President Kennedy: (Caufield 2015)
The increasing length of books, win the debate by talking longer
Len has produced a video of his latest interview with John Barbour
Listener correspondence, the power of the Israeli lobby in the U.S.
Kennedy, Johnson, and the Nonaligned World (Rakove 2014)
Betting on the Africans: (Muehlenbeck 2012)
Johnson and Nixon reversed JFK's Middle East policy
Jim has found no evidence of Israel or Mossad involvement in the JFK case
Final Judgment (Piper 2004), not very convincing at all
HSCA radiologist Dr. McDonald and Operation Plumbbob
CTKA review of LBJ Mastermind of JFK's Assassination (Nelson 2013)
Phillip Nelson's rebuttal to the above review
Don't kill the messenger because you didn't write a very good book
No doubt that Johnson was in on the cover up from the first day
Did Oswald actually sneak into the Texas theater?
Johnny Brewer's report that he saw a furtive guy sneak in
Two policemen with the three 'tramps', Harold Weisberg identified them
Bugliosi comparing Manson to Hitler, an irresponsible comparison
Flashback:, by Ron Lewis (1993), Jim doesn't buy it
What is with Judyth Baker? Judy Baker, Carol Hewitt, CBS
You can't get total clarification the Mary Sherman case, there was a cover up
Dr. Mary's Monkey: (Haslam 2007)
Black Op Radio - home of the best show notes on the web

Play Wynne Johnson (21:45) Real Media or MP3 download


Circa September 1963, Wynne was at the Southland Center in Dallas
He and a friend encountered three men
After the assassination, he recognized Oswald as one of the men
His friend's mother warned them to never mention the encounter
Antonio Veciana - Admissions and Revelations

Play David Josephs (38:23) Real Media or MP3 download


David's writing has been featured on CTKA
As a boy David read LIFE magazines on the JFK assassination
He has been posting on various forums for ten years
Jim DiEugenio asked David to produce articles
The conspiracy is contained in the evidence
April 27, 1964 memo from Redlich to Rankin
Films and photos were indeed altered
January 20, 1964, Hoover to Rankin, Commission Document 298
The story of the 'tramps', two different stories
Someone, or some group, was leaving behind the breadcrumbs
Mexico City, Rafael Ochoa, an asset of the FBI
The travel to and from Mexico City shows the conspiracy
The money order for the Klein's Sporting Goods rifle
David identifies four separate "findings" of the money order
The Backyard Photos, Marina's taking of the photos
Did the limo stop? Could Agent Hill run from one car to the other?
Judyth Baker and her 'Copy B' of a W2 form
Zapruder's Bell & Howell could photograph 48 frames per second
Secret Service Chief James Rowley, CE 399 and the Zapruder film
David's CTKA articles: The Evidence IS the Conspiracy,
and Poking More Holes in Judyth Baker


---

Show #757
Original airdate: November 12, 2015
Guests: David Lifton / Staffan Westerberg & Pete Engwall
Topics: Allen Dulles / JFK Research

Play David Lifton (1:07:43) Real Media or MP3 download


December 7, 1965, David was a graduate student at UCLA
Recounted in chapter 2 of Best Evidence (1981)
The Zapruder film, President Kennedy was shot from the front
David had a relationship with researcher Ray Marcus
"We found no evidence of conspiracy"
Fifty-one Witnesses: The Grassy Knoll (Feldman 1964)
The head snap on the Zapruder film is an artifact of the fact
that the Zapruder film was altered to eliminate the car stop
How could the WC ignore the apparent backward movement?
Wesley Liebeler, "The autopsy report is the best evidence"
The FBI Sibert and O'Neill Report on the autopsy
"...surgery of the head area", somebody altered the body
"Specter hopes he gets through this with his balls intact"
Liebeler wrote a 13 page memorandum, November 8, 1966
The issue is, was there fraud in the evidence?
By altering the body, you can change history
Dulles could have been one of the synthesizers
Coup d'État: A Practical Handbook (Luttwak 1979)
Hey, the emperor is not wearing clothes
Dulles was the personification of this lie
You can't run the Dallas operation from a thousand miles away
The people that murdered John F. Kennedy are treasonous cowards
At the operational level, people had to be bribed
That weekend, the "ground crew," were all murdered
Dulles emoted a level of evil, guile, deceptiveness
David Lifton Address at Bismarck State College(2013)
Best Evidence research video
Very sophisticated strategic deceptions, a Rubik's Cube

Play Staffan Westerberg & Pete Engwall (50:34) Real Media or MP3 download


Staffan is a journalist in Stockholm, Sweden
Pete remembers the assassination very well, aged 10
What was lost with a very heinous crime
Operation Mockingbird CIA manipulation of the press
They All Lied About Oswald (Westerberg/Engwall)
The Soviet Union, you did not walk in and you did not walk out
Raoul Wallenberg, suspected spies died in the Lubyanka
Nothing in the official story is true
The plan sure didn't stop when the shots were fired
Marina Oswald testimony at the HSCA hearings (BOR 714)
Maybe Lee Oswald was a concept more than a person
White Russian ties in Dallas and New Orleans, Ruth Paine
Lee had four low-paying jobs, unreliable, unlikable, untrustworthy
In every testimony Lee is a wife beater who spoke very good Russian
Marina could speak English coming to America
Russian?, I don't think Lee could speak it
Is Oswald one person, two persons, a concept, an operation, an idea?
To show in how many ways the story is created
The Russian defection, you would need a joint agreement
Lt. Revill investigation of Thomas and Natalie Ray
OSWALD stayed at their home a few days prior to the assassination
The White Russians have ties to Gehlen and MKULTRA
The Zapruder story, it just doesn't sit right
It's preposterous, the truth, people employed to bury it
Expect a book, "They All Knew"


---

Show #756
Original airdate: November 5, 2015
Guests: Governor Jesse Ventura / Kevin Coogan
Topics: American Conspiracies / Lee Harvey Oswald and Japan

Play Governor Jesse Ventura (57:30) Real Media or MP3 download


American Conspiracies (Ventura/Russell 2011 (Updated 2015))
Jesse would like this book to frighten and wake people up
A chapter on the 28 redacted pages in the 911 Report
Unfortunately, Jesse Ventura disturbs comfort zones
Chapters on POWs and MIAs, Monsanto and the FDA, climate change denial
Jesse Ventura Off The Grid, Ora TV, Tyrell Ventura on RT, Watching the Hawks
Edward Snowden, this country has an upside down compass, we prosecute whistleblowers
Waterboarding whistleblower John Kiriakou on Off The Grid
Presidential candidates advocating torture, torture is a war crime
They're paving the way for Jesse to run for President
In the last Presidential election, 64% chose not to vote
The current Presidential debates, a reality television bonanza
Time Warner is the seventh biggest campaign contributor to Hillary Clinton
Jesse Ventura/Navy SEAL Chris Kyle case in Appeals court
Amici Curiae of 33 media companies and organizations, unjust enrichment
Jesse Ventura v. Chris Kyle, MEMORANDUM OPINION AND ORDER
It's been 50 years and we can't see Oswald's tax return?
It's time for Oswald to be officially cleared
Two conspiracies, to murder the President, to cover it all up
Allen Dulles on the Commission is the fox in the henhouse
Voter fraud comes in through voting machines without receipts
Free speech is about unpopular speech, it needs protection
SPECIAL: Access this interview on You Tube

Play Kevin Coogan (1:10:33) Real Media or MP3 download


Kevin's article, Tokyo legend? Lee Harvey Oswald and Japan Lobster Magazine
Kevin wrote Dreamer of the Day: (1998) about the far right
He was interested in General Edwin Walker and Louisiana
Kevin was interested in A Hall of Mirrors (1967) by novelist Robert Stone
Kevin read The Idle Warriors (1991) by Kerry Thornley
Legend: (1978) by Edward Jay Epstein, claimed knowledge of Oswald in Japan
Legend: was a big seller, it had the story of Yuri Nosenko
A lot of what Epstein wrote is really absurd
Epstein claimed Oswald had visited the Queen Bee night club in Tokyo
Atsugi AFB was a huge base, the U-2 group was a small unit, heavily guarded
John Donovan claimed he was in the Philippines with Oswald
But, Donovan told the WC he first met Oswald later at El Toro
Epstein tries to give credibility to Angleton who doubted Nosenko
Team B and the Committee on the Present Danger
Passport to Assassination: (Nechiporenko 1993)
Oswald was never trusted, but, the Soviets did look at him
A faction in CIA wanted to suggest the Russians may have killed Kennedy
The WC and the HSCA could not agree whether Oswald had gone to Taiwan
The Mitchell/Martin 1960 defection to the Soviet Union
People who knew Oswald the defector were not extensively interviewed
Mayday: Eisenhower, Khrushchev, and the U-2 Affair (Beschloss 1988)
Mitchell and Martin defect one month after Powers was shot down
Col. Fletcher Prouty discusses the Gary Powers U2 flight
CIA ran extensive operations in the United States
Exaggerate Oswald's supposed U2 connection to discredit Nosenko


---

Show #755
Original airdate: October 29, 2015
Guests: David Talbot w/Jim DiEugenio / Jim DiEugenio
Topics: Allen Dulles and The Devil's Chessboard / Phil Shenon

Play David Talbot w/Jim DiEugenio (1:49:06) Real Media or MP3 download


David's new book, The Devil's Chessboard: (2015) Brothers: (2008)
Bobby was looking at the CIA anti-Castro operations as the source of the plot
David thought of Allen Dulles as the chief culprit, the "Old Man"
The Dulles Era is the beginning of today's lawless era
Subversion, extraordinary rendition, assassinations, surveillance
David encourages that his book be bought at an independent bookstore
During WW II Allen Dulles conducted his own foreign policy
Allen and (John) Foster Dulles go way back with these Nazis
They put the interests of their clients above the good of the war effort
Unconditional surrender, Operation Sunrise, Karl Wolff
James Angleton hid Nazi war criminals in Italy
Reinhard Gehlen's rise through the West German power structure
Dulles' day calendars, blacked out for Dallas in October, 1963
American media, Washington press corps, timid and complicit
His "retirement", Dulles didn't get the memo when he was fired
An anti-Kennedy government-in-exile in his home in Georgetown
Cuban exile Paulino Sierra Martinez met with Dulles
Dulles put William Harvey in charge of assassinations
Trujillo, Dominican Republic, Jesus de Galindez, extraordinary rendition
The CIA "kill team" was brought back to Dallas
Mark Wyatt, Harvey's assistant, Harvey was in Dallas in November 1963
Dulles at Camp Peary, "The Farm" the weekend of the assassination
Dulles worked hard behind the scenes to get appointed to the WC
Angleton's and Dulles' daughters were two of David's sources
Dulles' JFK Oral History Interview
"the assassination ... if any one of the chess pieces ... had been
moved differently ... the whole thing might have been different"
CIA knew the (Bay of Pigs) Cuban Brigade was doomed to fail
The plan was to force Kennedy to send in the military
Arthur Schlesinger's Journals: 1952-2000 (2008)
Schlesinger worked up a CIA reorganization plan for President Kennedy
American media. lazy and ignorant or they have an agenda
David calls on NARA employees to leak the 1,100 CIA documents
Hollywood does not want to be Oliver "Stoned"
It's a war of ideas, the best story wins
The communist witch hunt purged Washington of FDR New Dealers
Nixon was sponsored by the Dulles'
Dulles operated within a system of power The Power Elite (Mills 1956)
Dulles was uniquely connected, to make something like this happen
David will be speaking at the JFK Lancer conference this November
SPECIAL: Access this interview on You Tube

Play Jim DiEugenio (45:09) Real Media or MP3 download


That ballistics evidence is linked to Oswald is a myth
Neutron Activation Analysis was first used in the Kennedy case, junk science
The FBI was lying, Odum admitted he had never done that
Bullet fragments allegedly found in the car
The head and tail of the bullet that went through JFK's skull
That Oswald ordered that rifle has been discredited
Problems with the money order and P.O. box
No evidence LHO ever bought bullets, only four were found
Problems with the shells and the sniper's nest
Photos show the sling mount strap attached differently
Legal case have some anomalies, this case is all anomalies
CE 399 covered by Jim in Reclaiming Parkland: (DiEugenio 2013)
With the hand gun, there is no proof, the FBI never went to Railway Express
CTKA will review The Verdict: by Barr McClellan (2015),
and Where Angels Tread Lightly: (Newman 2015) and others
The Black Op Radio schedule
From the Archive, Lisa Pease on Otto Otepka, Oswald, and CIA


---

Show #754
Original airdate: October 22, 2015
Guests: Dan Hardway / William Pepper
Topics: CIA Admission of Cover-Up / Songs Of Peace

Play Dan Hardway (1:02:02) Real Media or MP3 download


SCOOP: Thank You Phil Shenon, an article by Dan Hardway
October 6 Politico article on John McCone by Phil Shenon
The Devil's Chessboard: (Talbot 2015) Allen Dulles and CIA
Conspiracy Theory in America (deHaven-Smith 2014)
Amendment to the Constitution regarding Presidential succession
CIA admits a withholding of information from the Warren Commission
David Robarge, Studies in Intelligence Vol. 57, No. 3 (September 2013)
The Shenon article is full of spin, more favorable to CIA than Robarge
A propaganda operation, acknowledging a "benign cover-up"
John Kennedy appointed McCone head of CIA over the objection Bobby
"He's a real bastard, that John McCone" - JFK to RFK
CIA ruled out a Castro retaliation theory
CIA needs their fallback position, there was a "benign cover-up"
The long unravelling that leads to a full revelation of the truth
Dan will publish a rebuttal at http://aarclibrary.org/ in the next couple of days
Robarge says, "Moreover, the DCI shared the (LBJ) administration's
interest in avoiding disclosures about covert actions that would
circumstantially implicate CIA in conspiracy theories"
The commission never even knew to ask the question of whether Oswald had
accomplices in, or was used by persons, in Miami, New Orleans, the mafia,
anti-Castro Cuban organizations, or the intelligence agencies
Investigation of anti-Castro plots would implicate CIA in the JFK assassination
Bobby suspected anti-Castro Cubans, the mafia, Hoffa, and CIA
Another big release of documents coming out in October 2017
Propaganda groundworking resisting the declassification of any more documents
Joannides effectively shut down Dan and Eddie Lopez (BOR #697)
We don't know what else has been withheld, why now?
We admitted a cover-up, move on folks, there's nothing to see here
They knew Cuba and Russia would be exonerated
They could not investigate anti-Castro covert operations
To better and improve and preserve the life of people that elected him
CIA had determined that the lone nut theory was the "best truth"
CIA imposed that truth on the Commission, an admission to obstruction of justice
CIA continues to subvert the institutions of democracy in this country
McCone told Bobby he thought there were two shooters in Dallas
Lyndon Johnson was involved in the cover-up
Phil Shenon is playing a role in the continuing misinformation campaign
Dan is highly motivated by truth, and refuses to quit fighting
McCone to Bobby, Journals: 1952-2000 (Schlesinger 2008)
Dan Hardway article also at AARC Here

Play William Pepper (1:07:10) Real Media or MP3 download


Songs Of Peace and Violence in the Shadow of Drawn Swords
In April of 2009 Len Osanic arranged and recorded music for 25 poems of William Pepper
The album is now available free for Black Op Radio listeners
Download the zip file here to a computer, then transfer to ipad or phone


---

Show #753
Original airdate: October 16, 2015
Guests: Jerry Coley / Aaron Russo
Topics: Assassination Witness / Freedom to Fascism

Play Jerry Coley (50:35) Real Media or MP3 download


A rebroadcast of BOR #297, Nov 16, 2006
Coley recounts in detail his experiences in the Dealey Plaza area on November 22, 1963
He worked at The Dallas Morning News Advertising Dept., as usual Jack Ruby was there
The corner of Main and Houston, @12:20, an epileptic fit, out of nowhere an ambulance
The President passed by, an echoing noise, people running toward the Grassy Knoll
Discovery of a pool of blood on the steps near the picket fence
Back at The News, @12:45 Jack Ruby was there, looked out the window, crying and talking
Photographer Jim Hood, rushed back down, tasted blood, made a photo
Recognized Ruby as he shot Oswald, found no stain, Hugh Ainsworth, Coley at The News
His wife received threatening phone calls, two FBI men, the photo and the photographer
The FBI took the negative and the print, "This conversation never took place"
Subpoenaed to Ruby trial, never called, Unsolved Mysteries episode
Location of "LIQUID" (below Zapruder's position)
Jim Hood died in a mysterious plane crash
Assassination related deaths, family terrified for years
The Warren Commision was a quick whitewash of everything
NOTE: This blood indicates a second missed shot, the first having injured James Tague

Play Aaron Russo (43:35) Real Media or MP3 download


A rebroadcast of BOR #296, Nov 9, 2006
Producer, filmmaker, director, America: Freedom to Fascism
There is no law that requires people to pay an income tax on their labor
"Supreme Court decisions do not apply to the IRS"
Aaron's website, freedomtofascism.com
Habeas Corpus, H.R. 6166, get out into the market place, DVD, Google
1913, the Sixteenth Amendment
The Supreme Court ruled, that while corporate gains are taxable, labor isn't
1913, the Federal Reserve Act
Tax the labor of the people to pay the Federal Reserve System interest
The Democrats just won, nothing's gonna change, totalitarian policies
A central bank and graduated income tax are planks of the Communist Manifesto
A One World government, money controlling governments
America has become a Facist country run by the corporations
Have everybody "Chipped", Radio Frequency Identification, RFID chips
Women's Lib, tax half the population, indoctrinate the children
The difference between a Democracy and a Constitutional Republic
"Democracy is two wolves and a lamb voting on what to have for lunch"
Fiat Money, making money out of thin air, is a curse
Congress has the legal authority to shut the Fed down
They can't control us unless we allow them to, stop cooperating
If you care about your freedom, fight back, wake people up

MORE:
Givemeliberty.org
nontaxpayer.net
Interview with Dave Champion
Tagged Workers
Real ID Act


---

Show #752
Original airdate: October 8, 2015
Guests: Col. Fletcher Prouty / John Armstrong
Topics: JFK Assassination Research / Harvey & Lee

Play Col. Fletcher Prouty (1:08:33) Real Media or MP3 download


A need for close relationship between the Agency and the military departments
Certain military officers whom the CIA needs, let's say pilots
President Diem said, 'How do I know who's CIA?'
Take Mr. X and call him Commander Jones, and he works for CIA
National Security Council Directive 5412 of March 15, 1954
Assign people, from the Defense Department, who were actually they were from CIA
That agency might not even know that employee was our man
Lansdale was a full colonel in the Air Force, that was his cover story
There are assignments like that in the White House
We had spread through the government what I called a Secret Team
The agency had heard of the capability of a new aircraft
We bought hundreds of those airplanes for the CIA, technically for the Air Force
Purchased by the Air Force, but not paid for by the Air Force
Concealed activity that is designed for clandestine operations
There is no law for the control of covert operations
We put them in other departments and agencies
A newer political appointee has no knowledge that this man is CIA
Al Haig, during the Johnson Administration, moved to the White House
General Richard Secord, worked right up into the White House
One of the strongest of these papers, the designation was NSC 10/2
Eisenhower, did not want the CIA to create a capability that was on-going
Allen Dulles, a covert operation, they would agree to it
The secret of covert operations is the control of money
The Department of Defense would support CIA covert operations
Reimbursement, keeps bills from appearing in public
A lot of money, the agency began to get a much larger budget
A completely classified budget and almost non-accountable
Reimbursement, can be used, without explaining that it was for salaries
CIA had, a Suydam Account, Air America, a major supermarket chain
If I were in Congress today, I'd take a look at that
The natural war-planning function of the military
CIA considered as a fourth force, Army, Navy, Air Force, and CIA
The 234 Provisional Support Group, CIA people in military uniforms
The agency was able, to create quite a well-equipped military force
The Agency is able to get equipment immediately, for any covert activity
Things the Chairman of the Joint Chiefs of Staff was not aware of
In Indonesia in 1958, CIA supported tens of thousands of troops
Rifles, the General didn't know where they were going
You have to have the authority, the paperwork, a cover unit
We had so many units, in so many places around the world
We used an Air Force unit to go to one of the major radio suppliers
The company that did it had no idea that they were dealing with CIA
There are a lot of companies that have had those contracts
Covert operations, it's almost uncontrolled
The Col. L. Fletcher Prouty Reference Site, Proutypedia

Play John Armstrong (17:44) Real Media or MP3 download


By early 1955 HARVEY Oswald and his mother were living in New Orleans
Dolly Shoe Company, on Tuesday April 12th, fired young Oswald
Marguerite Oswald's Federal income tax returns remained classified
126 Exhange, 120 N. Telemachus St., owned by a Margaret Keating
Dolly Shoe, Tujague's, JR Michaels, Pfisterer Dental
Spring 1956, HARVEY attended Warren Easton High School
No payroll checks, no tax records, no work permit
Social Security records could have exposed HARVEY & LEE


---

Show #751
Original airdate: October 1, 2015
Guests: Dr. Marie Fonzi / Larry Hancock
Topics: Gaeton Fonzi / Lancer Conference

Play Dr. Marie Fonzi (1:02:44) Real Media or MP3 download


Marie is interested in the understanding of the assassination of young people
She has asked Larry Page of Google to present a doodle of JFK on 11//22
Write to Google at proposals@email.google.com to add your own request
Marie, a journalism major and teacher, shared Gaeton's assassination interests
The Warren Commission, The Truth, and Arlen Specter (Fonzi 1966)
Marie, Gaeton and researchers Vincent Salandria, Tink Thompson, Mark Lane
Veciana said he had seen his CIA contact, Maurice Bishop, with Lee Oswald
Veciana and a police artist created a sketch of Bishop
The Last Investigation: (Fonzi 1993)
If Oswald met with CIA agent Bishop/Phillips, then he was not a 'lone nut'
Veciana had been shot, he appeared to be frightened of CIA
In November 2013, Antonio sent Marie a letter
"Maurice Bishop, my CIA contact agent was David Atlee Phillips"
In 2014 Blakey told Marie, "He (Gaeton) knew what we didn't"
"Who Killed JFK?" (Fonzi 1980) Washingtonian article
Blakey wrote a nasty letter responding to the above article
CIA had to have been involved in the assassination and in the cover-up
Gary Cornwell told the HSCA staff, in the JFK case, "reality is irrelevant"
Richard Sprague wanted to solve a crime, Blakey wanted to write a report
CIA was thwarting Danny (Hardway) and Eddie (Lopez) at every move
Bishop/Phillips met Oswald in the Southland Center in Dallas in September 1963
The importance of JFK's Commencement Address at the American University
Young people have to realize the implications of the JFK assassination
We need a JFK Assassination Truth curriculum for teachers
Marie used 50 Reasons For 50 years... in her course on the assassination
Marie has audio tapes which prove Bill O'Reilly to be a liar
Blakey, a bureaucratic person, was absolutely fooled by CIA
Bob Tannenbaum said, "Gaeton was the best investigator I have ever seen"

Play Larry Hancock (1:15:44) Real Media or MP3 download


20th annual JFK Lancer November in Dallas Conference, November 20-22
David Talbot, Russ Baker, Pat Speer, Bill Simpich
Jacob Carter, Sherry Feister, John Hunt, Dr. Michael Chesser
Dr. David Mantik, William Law with Jim Jenkins
Bill Garnet with an introduction to the film, The Parkland Doctors
Bill and Gayle Newman, Wesley Buell Frazier, Peter Dale Scott, Gary Murr
Walking tours and a memorial ceremony in Dealey Plaza
JFK LANCER, conference information
Larry is interested in Cold War history and the JFK assassination
Someone Would Have Talked (Hancock 2010)
Nexus: (Hancock 2011), on the CIA and political assassinations
The Awful Grace of God: (Wexler/Hancock 2013), on the King assassination
Shadow Warfare: (Hancock/Wexler 2014), on clandestine operations
Surprise Attack: (Hancock 2015), on National Security under stress
Larry was surprised how little prepared Presidents are in a crisis
And how apt they are to cover-up, 9/11 and dereliction of duty
Dig a little, and you'll be surprised how much you can find
Cover-ups are a management process
Over time, are the people and the media more demanding? No
Does an elected Commander in Chief get any training? No
Kennedy's naval experience gave him an understanding of giving orders
RFK assassination, the girl in the polka-dot dress
LAPD knowingly threw away one of the most promising leads, Sandra Serrano
Special Unit Senator, the investigation was compartmentalized
Larry hopes to present on the National Security response to the JFK assassination
The missing first phone call between J. Edgar Hoover and Lyndon Johnson
Larry wants to understand the National Security system, decisions, oversight
Understanding when someone is playing the system
The President and Sec. Def. are empowered to use military force domestically
Prepare and train civilians with command and control responsibilities
Institutional memory in Washington, D.C. is terrible
JFK was not adequately briefed by Eisenhower and his people
Central Intelligence Agency, who are they working for?
Larry enjoys debating and is happy to engage with his readers


---

Show #750
Original airdate: September 24, 2015
Guests: Jeff Carter / Greg Parker
Topics: Backyard Photographs / November In Oz Symposium

Play Jeff Carter - Part 1 (2:24:33) Real Media or MP3 download


There is too much information available now to prop up the official story
The WC knew the story they were peddling was not the truth
The Cold War system takes precedence over any one person
Jeff particularly likes Episode 28 - Oswald is Shot
Len particularly likes Episode 44 - The Information They Were Seeking
The episodic format worked for the over six hours of 50 Reasons...
The series still gets around 400 views a day, over 730,000 views
Pat Speer on The Shot Sequence, Episode 12, the entry is too low
Jeff is still seeking a coherent understanding about the assassination
Questions surrounding the Backyard Photos and camera caught his attention
Jeff knew to go into the official record, it's fascinating and necessary
There is something odd, just looking at the photos, at the poses
The HSCA photographic panel was using proven techniques, not junk science
It may be not the entire panel, but, Cecil Kirk, who is being deceptive
A skilled forger could have produce undetectable fake photographs
Jeff concludes that the high likelihood is these photos are genuine
To fake it, how did they know to get the props, the rifle, the papers, the address?
Elements of a composite would have had to have been taken months earlier
The photos are posed, and presenting something, LHO, guns, papers
Oswald was hanging with a crowd, engaged in activities, posing was needed
The photos were forensically linked to the Imperial Reflex camera
The camera was not discovered among Oswald's possessions
The FBI was looking for the Backyard Photos camera
Dallas police said they could not have missed the camera
An Irving police officer stated that he had seen it
There is no smoking gun document sitting in the files
A determined researcher could completely destroy the official story
Cecil Kirk ties a single other baby photo to the Imperial Reflex
Some of the baby photos were taken in New Orleans, maybe by Ruth Paine
Oswald appeared to not be in the habit of taking family photos
Marina could not describe to the HSCA the unusual handling of the camera
After the assassination, Marina distrusted the FBI
The 11/27/63 FBI Marina Oswald interview with interpreter Leon Gopadze
This material is covered in Deep Politics (Scott 1996)
Marina cooperated more fully after being asked about the "Inter Club" in Leningrad
From the beginning, the Walker shooting appeared to be a false flag
Jeff planned a two part article, but it grew as he read contextual information
If Marina did not take the photos, who did?
The photos are circa the hand-off from de Mohrenschildt to the Paines
In fact, Oswald was not desperately unemployed
Reily Coffee in New Orleans seems to be a cover for intelligence operatives
The Backyard Photos could relate to the Walker shooting or the FPCC
Commission Document 6 - FBI De Brueys Report of 8 Dec 1963 re: Oswald
Richard Case Nagell, The Man Who Knew Too Much: (Russell 1992)
A far greater level of surveillance apparatus at work
A network of private industrial security, related to the defense industry
The odd marriage of Lee and Marina Oswald
Jaggars-Chiles-Stovall employee, Dennis Ofstein
Not the lone assassin, not the Marxist, a right-wing operative
Most of the important players in the story are unreliable
The negative template, don't interview significant witnesses
Mysteries of the Texas Theater, Julia Postal and her manager

Play Jeff Carter - Part 2 (1:05:30) Real Media or MP3 download


The HSCA identify, but, have little to say about an additional Backyard photo
A third pose (CE-133-c), Marina originally said she took only one
The police posed a photo in the same manner
Oswald's ownership of the Imperial Reflex camera is a weak link
Two photos and two negatives were discovered in the Paine's garage on 11/23
Because he was framed, there is a tendency to see Oswald as a good guy
Jeff considers Lee to be a liar, aloof, and not a nice guy
Failure to explain the third photo's origin is an example of the negative template
Michael Paine said he saw a photo in the police station on 11/22
The Paines enter the story around the time the Backyard photos are taken
Michael Paine testified at length about 214 W. Neely Street
The odd 11/22 phone call between Ruth and Michael Paine
To take a position that the WC did a thorough job is just not tenable
The Paines walked away, Ruth testified last in New Orleans in 1968
Jeff learned a lot researching the Backyard photos and achieved personal satisfaction
Military Intelligence was all over Dealey Plaza, and they controlled the autopsy
Jeff utilized the Mary Ferrell Foundation site in his research
Real or fake, the photos, and who took them, are important
Jeff's site www.oculartip.ca
Something is odd about Lee and Marina and their knowledge of English and Russian

Play Greg Parker (36:09) Real Media or MP3 download


The ROKC November In Oz Symposium will be in Melbourne this November 21/22
The Mercure Hotel is near a memorial to President Kennedy
James DiEugenio, Phil Hopley, Joseph Backes, Peter Morris, Gayle Nix-Jackson,
Vince Palamara, Colin Crow, Eric Wilson, Gokay Hasan Yusuf, Sherry Feister,
Harold Pollard, Ed Ledeau, Lee Farley, Greg Parker
New Zealand and Australian interest in the assassination
Greg was encouraged to read The Kennedy Conspiracy (Summers 1998)
Tiring of the McAdams's, Greg sought out valid assassination research
Greg wrote Lee Harvey Oswald's Cold War: (Volume 1) and Volume 2
The of testimony Charles Murret, Lee's uncle in New Orleans
Greg has concluded that David Ferrie recruited Oswald while in the CAP
The Prayer Man, Greg wants help from Oliver Stone in acquiring films
Listeners earn a 20% discount by mentioning the name 'Osanic' when registering
The FICON project, a precursor of the U2
Ruth Paine's sister, Sylvia Hyde Hoke, worked on this project for the CIA
Oswald and Albert Schweitzer College, by Greg
Expect more from Greg, the defection, Marxism, a possible Moscow stand-in,
the identity of the kid in the barbershop, a Washington insider,
the box-top in Oswald's pocket
Symposium tickets available here
Favorite Unitarian authors and a Helsinki honey pot


---

Show #749
Original airdate: September 17, 2015
Guests: Jim DiEugenio / John Armstrong
Topics: JFK Assassination Research / Harvey & Lee

Play Jim DiEugenio (1:40:45) Real Media or MP3 download


Jim's site http://www.ctka.net/
Was the camera Oswald's? Did Marina take those pictures?
Pioneering Dallas DA Craig Watkins was defeated in 2014
The Truth Behind The Legend Of Lee Harvey Oswald: (Schwimmer 2015)
We don't know enough about certain aspects of Oswald's life
There is yet to be a full and definitive biography on Oswald
General Walker and the Murder of President Kennedy: (Caufield 2015)
Expect an article from Jim titled The Decline and Fall of Jim Fetzer
Lyndon Johnson and the USS Liberty incident
No one has connected Johnson to the assassination of MLK and RFK
New movie, A Coup In Camelot
Listener questions, why the Ida Dox pseudonym?
Did Kleins employees acknowledge working on the Oswald rifle order?
The de Mohrenschildts are very highly suspect witnesses
Legend: The Secret World of Lee Harvey Oswald (Epstein 1978)
Legend, with the help of Angleton, implicates LHO as a KGB agent
I AM A PATSY! I AM A PATSY! (de Mohrenschildt 1977)
The Cheney/Bush 9/11 testimony was not under oath
Can one discern a trail by tracking those who gained?
Peter Jennings, MacNeil and Lehrer, Dan Rather
Daniel Schorr, President Ford, and assassinations
It (the trail) leads to the Power Elite, the Eastern Establishment
Nixon vs. Kennedy: Iran and Vietnam, Part 1 (DiEugenio)
JFK Lancer Conference in Dallas, Nov 20-22
Global warming is a conspiracy, but, the JFK assassination is not?
JFK and the Majestic Papers:, by Seamus Coogan
The MSM needs funding, and the CIA has to put their money somewhere
Lone-nutters vs. Vietnam and JFK and the Third World
Civil Rights advancement under the John and Robert Kennedy
Reconstruction following the U.S. Civil War
JFK's Embrace of Third World Nationalists, by Jim
Review of The Kennedy Half Century (Sabato 2013), by Jim
Birmingham Alabama Commissioner of Public Safety Bull Connor

Play John Armstrong (21:09) Real Media or MP3 download


From the John Armstrong 2015 interview - (segment 4)
January, 1954, HARVEY Oswald and Myra DaRouse
HARVEY Oswald and the Marguerite imposter, Exchange Alley
LEE Oswald and his mother, 1454 St. Marys Street
Myra looked at the photo, "That's not HARVEY"
2220 Thomas Place, Ft. Worth, Stripling Junior High, Francetta Schubert
Stripling Junior High assistant principle Frank Kudlaty
Records and testimony could have exposed HARVEY and LEE
From the John Armstrong 2015 interview - (segment 5)
New Orleans, Dolly Shoe on Canal Street
The imposter Marguerite worked in positions where she was paid in cash
Louis Marzialle fired both LEE and Marguerite from Dolly Shoe
120 N. Telemachus, owned by Margaret Keating, LEE's father's first wife
1955, 16 year old LEE 5 ft. 10 inches, HARVEY 4 ft. 10 inches
LEE worked at Gerard F. Tujague Company, a freight forwarder
HARVEY worked briefly at the J.R. Michaels Company
The day of the assassination, the FBI arrived at Tujague's
They confiscated LEE's payroll records, which have disappeared
These documents could have exposed HARVEY and LEE
Harvey & Lee book
Direct download of the 2012 John Armstrong 7 hour interview


---

Show #748
Original airdate: September 10, 2015
Guests: James Corbett / Inside Job
Topics: 9/11 / Music To Indict Them By

Play James Corbett (1:28:02) Real Media or MP3 download


James' website started in 2007, on 9/11/01 James was busy at work
James was taken in by the media psy-ops that day
The Pentagon hit and the stock market activity got Len's attention
The Bush administration signed NSPD-9: Combating Terrorism
That document was ready and waiting one week before 9/11
'accept our offer of a carpet of gold, or we bury you under a carpet of bombs'
Forbidden Truth: (Madsen / Brisard 2002)
Alledged terrorists involved with alcohol, cocaine, and strippers
Dov Zakheim, Pentagon comptroller, former CEO of SPC International
8.5 trillion dollars worth of Pentagon transactions remain untracked
9-11 Commission Report, Chapter 5, A Money Trail
"the origin of the money ... is of little practical significance"
Much of the testimony was based on torture sessions
Stratesec, Marvin P. Bush, and Wirt D. Walker III
9/11 Chairman Thomas Kean and Ptech Inc.
What happened on 9/11, part speculation, part unknowns
Operation Northwoods, to stage terrorist attacks in 1962
Visas for Al Qaeda: (Springmann 2015)
General Mahmoud Ahmad wired $100,000 to the lead 9/11 hijacker
Abnormal, unusual put option activity in the markets before 9/11
Operation Cyclone, Jimmy Carter, Zbigniew Brzezinski
Peter Dale Scott on the Taliban and opium trafficking
False flag attacks tend to be very successful
An event on the scale of 9/11 took place for a number of different reasons
False trails and false narratives have been put out there
James sources all of his facts with documentary evidence
Additional links: Academics Who Criticize War on Terror
NIST, NATO blamed after 11 police officers killed in airstrike

Play "Inside Job" Music To Indict Them By (43:21) Real Media or MP3 download


A scathing indictment of the Bush administration's lies behind the 9/11 attacks
A 12 song concept album featuring hundreds of quotes from the 9/11 Truth Movement
Featuring; David Ray Griffin, Alex Jones, George Noory, Charlie Sheen and many others
Music Producer Les Murzsa has put the story of 911 to music in this impressive album
Using real quotes the real story is revealed and put in proper perspective


---

Show #747
Original airdate: September 3, 2015
Guests: Dr. David Mantik / Peter Morris
Topics: JFK Head Wounds / Australian ROKC JFK Conference

Play Dr. David Mantik (51:48) Real Media or MP3 download


David's new e-book, John F. Kennedy's Head Wounds: A Final Synthesis
The head wounds are what killed JFK, how many shots, x-rays, photos
The photos conflict with Parkland and Bethesda witnesses
16 Parkland doctors did not recognize the back of the head photos
The Harper Fragment, from the back or the top of the head?
David has 15 indicators which prove it has to from the back of the head
A shot from the front, which proves conspiracy
Evidence for three separate shots to the head
David praises the work of researcher John Hunt
David's work resolves several HSCA paradoxes
David accounts for the trail of metallic debris
Appendix K and Quentin Schwinn
How far will people go in obeying authority?
Photographer John Stringer admitted signing a false statement
Obedience to Authority: (Milgram 1974)
Do our Presidents really have independence?
Can an independently wealthy candidate, beholden to no one, succeed?
Government lies, surprisingly often, it's in the nature of organizations
Who funds America's terrorist enemies?
People of the Lie: (Peck 1998), evil penetrates organizations
The New American Militarism: (Bacevich 2005), the need for ongoing wars
Peer reviewed article by Dr. Mantik in the Medical Research Archives
A large bullet fragment not seen until the Clark Panel
Blakey was somewhat naïve, he supports the Single Bullet Theory
Neutron activation analysis is junk science, he thinks the Mafia hired Oswald
The Last Investigation (Fonzi 1993), Antonio Veciana and Phillips/Bishop
Your choice, tell the truth or follow orders

Play Peter Morris (1:02:06) Real Media or MP3 download


Peter lives in Adelaide, Australia
His interest was sparked by the film JFK and he now owns over 70 books
Peter has an interest in guns and owned a Mannlicher-Carcano
The ROKC conference will be in Melbourne this November 21/22
Dallas was incidental, the assassination was planned in Washington, D.C.
Peter and Len discuss Len's reluctance to visit Dallas
Peter will be presenting on the Mannlicher-Carcano, and the media
Peter will be displaying various collectables related to the case
Most of Peter's JFK discussion interactions are face-to-face
CE-399, the Single, Magic, Tumbling, Reverse Trajectory Momentum Bullet
Most MSM programs are intended to dupe
Refuted facts get reused, the Walker shooting
Peter's review of the Robert Stone/Max Holland JFK: The Lost Bullet
Why are the FBI agent's initials missing from CE-399?
Without getting into conspiracy theory, you can take down the evidence
Peter is the 'other' person who read Reclaiming History: cover to cover
Get back to basics, to proving the Warren Commission wrong
50 Reasons for 50 Years... by Len Osanic and Jeff Carter
A good documentary or docudrama can be very educational


---

Show #746
Original airdate: August 27, 2015
Guests: Jim DiEugenio / John Armstrong
Topics: JFK Assassination Research / Harvey & Lee

Play Jim DiEugenio (1:27:36) Real Media or MP3 download


Jeff Carter articles on the backyard photographs
David Josephs article on the rifle from Klien's
Nixon's Nuclear Specter: (Kimball/Burr / 2015), Fatal Politics: (Hughes / 2015)
Bugliosi: The Whole Story, by Jim
To submit to CTKA, go to the site, click 'Contact', write an e-mail
2017, the end point for ARRB JFK records declassification
Jim is optimistic, though we don't have an accurate count of what has been held back
Len is not optimistic of any Administration or U.S. government transparency
Great work has been done on the medical evidence since Oliver Stone's JFK
The autopsy was mayhem, the guys couldn't do their jobs
Jeremy Gunn's wonderful questioning of the medical witnesses
The first autopsy, a trail of bullet particles in the skull
The (Ramsey) Clark Panel said the particles don't exist
Gunn got Dr. Humes to admit the particles are not on the x-ray
Dr. Russell Fisher and the Clark Panel
Transcript of Jeremy Gunn at Stanford, May 18, 1998
Gunn stated that he would rather defend Oswald than prosecute him
The Warren Report left out a ton of information about Oswald
If the WC saw the CIA Oswald file, why did they not publish it?
Why no mention of Angleton, CI/SIG, HT/LINGUAL?
ARRB Chair, U.S. District Judge John R. Tunheim
The ARRB was not an investigation, it was a declassification process
They did investigate the medical evidence, read the depositions, and here
Doug Horne memorandum on the Supplementary Brain Examination
Roger Feinmann (BOR #401), thought RFK had possession of the President's brain
The Men Who Killed Kennedy, will never be shown again on TV in the U.S.
We should expect declassifications regarding Phillips, Hunt, and Harvey
Doubt about how much power the ARRB had, not enough time or money
The CIA, the FBI, can wait out temporary entities like the ARRB
Ruth and Michael Paine were not interviewed by the HSCA or the ARRB
Questions: Linda Greenhouse and Connick v. Thompson
Harry Connick, New Orleans DA, notorious, he was that bad
Wikipedia, not objective, Connick was involved with Clay Shaw's defense
As DA, he tried to destroy Garrison's Oswald/Shaw evidence
JFK's Foriegn Policy, a Powerpoint presentation by Jim
Could Oswald have sent coded messages in letters to his family?
Legacy of Ashes: The History of the CIA (Weiner 2008)
You don't work for the New York Times and try to tell the truth about JFK
Sheldon Stern article on the Missile Crisis Kennedy tapes

Play John Armstrong (15:32) Real Media or MP3 download


From the John Armstrong 2015 interview - (segment 3)
In late summer 1952, Lee and Marguerite moved to New York City
John Pic and Robert Oswald said Lee attended school in Manhattan
The FBI reported that Lee attended school in the Bronx
Oswald's IQ was tested at 118, a year earlier he tested at 102
Harvey Oswald stated that his brother sometimes took his place at school
Could it he been Lee Oswald he was referring to?
Lee attended school from January to June 1953
At the same time, Harvey truanted and was sent to Youth House
Inconsistencies are the result of merging the records of Harvey and Lee
The Bronx Zoo photo of Harvey, John Pic said the boy was not his brother
Marguerite said Lee's father died at age 45, he died at age 42
Marguerite said she was married 7/19/29, they were married 7/15/33
She gave an incorrect date for Lee's birthday, Carro Exhibit #1
It becomes obvious that you're merging two kids
Do you think it's possible he was immersed in an English language school?
Marguerite knew some of it, she didn't know the details
Harvey & Lee book
Direct download of the 2012 John Armstrong 7 hour interview


---

Show #745
Original airdate: August 20, 2015
Guests: John Armstrong / Pete Johnson
Topics: Harvey & Lee / JFK Assassination Research

Play John Armstrong (0:15:31) Real Media or MP3 download


From the John Armstrong 2015 interview - (segment 2)
1947, Walter & Georgia Bell, San Saba Street, Benbrook, Texas
Shown her FBI report, Georgia said, "That's not what I told them"
2220 Thomas Place, Marguerite lived there in 1947, 1954, 1963
John Pic said, "I don't know nothing about San Saba"
In 1947, Pic, Robert, Lee and Marguerite were living in Ft. Worth
When Pic got to 1947, Allen Dulles asked for an adjournment
Two Oswald families living in two different locations at the same time
There were two young boys who used the name Lee Harvey Oswald
The merging of their identies demonstrates FBI involvement in the coverup
The devil is in the details
A Russian speaking boy, for a fake defection to the Soviet Union
Harvey & Lee book
Direct download of the 2012 John Armstrong 7 hour interview

Play Pete Johnson (1:00:39) Real Media or MP3 download


Pete is live in the BOR studio in Vancouver with Len
John Judge's books have been moved into an office in Washington, D.C.
John had in excess of 10,000 books, his leadership is missed
COPA is decommissioned, Citizens Against Political Assassinations (CAPA)
2015 Australian conference, Reopen Kennedy Case
JFK did not need America to rule the world, American University speech
The war on terror goes all the way back to the Kennedy assassination
A casus belli, Bashar al-Assad Syrian chemical attack
Many great researchers have passed, we need good reseachers going through files
50 years of research have left a mark, people believe there was a conspiracy
Where did the shots come from? "They came from the Pentagon"
Socialism, socialised medicine, 'social', where is the stigma?
Don't forget RFK, Martin Luthor King, and Malcolm X
Chappaquiddick and John Lennon may have been operations as well
Perhaps LSD was introduced into the culture to diminish effective protest
Fahrenheit 9/11 (2004), hands off the Saudi royalty
Len recommends the films Citizenfour (2014) and Kill The Messenger (2014)
BOR broadcasts are worth listening to for news, research, history
Scott Enyart, a jaw dropping unbelievable story (BOR #737)
Some people appear to be paid to disseminate disinformation
What do you mean Gary Mack was a good researcher? (BOR #740)
On October 17th there will be a memorial service for John Judge
Harold Weisberg, a bulldog on Freedom of Information


---

Show #744
Original airdate: August 13, 2015
Guests: John Armstrong / Jim DiEugenio
Topics: Harvey & Lee / Richard Nixon

Play John Armstrong (19:55) Real Media or MP3 download


From the John Armstrong 2015 interview - (segment 1)
The FBI used evidence that could not be authenticated as real
J. Edgar Hoover had to cover up the existence of two Oswalds
One of these young men was born in New Orleans in 1939, Lee
The other young man was likely born in Eastern Europe, Harvey
The Stovall exhibit, evidence from Ruth Paine's house
225 items were secretly sent to the FBI in Washington
There were 455 items returned, John inspected these items 20 years ago
The FBI seems to have had prior knowledge of two Oswalds - or imposter...
The FBI and the WC would overlook and ignore certain evidence
Harvey & Lee book
Direct download of the 2012 John Armstrong 7hr interview

Play Jim DiEugenio (1:37:29) Real Media or MP3 download


At CTKA,
Frank Mankiewicz (1924 – 2014), announced the death of RFK
Richard Schweiker (1926 – 2015) Congressman, Senator, Secretary of HHS
Schweiker was part of the Church Committee
His paper is on the saga of the largest "Metallic Fragment"
JFK's Head Wounds: (Mantik 2015) (Kindle)
In the Eye of History: (Law 2004 (revised))
A new look at the enigma of the "Backyard Photographs", by Jeff Carter
The Evidence IS the Conspiracy: Part 1: The Klein's Rifle, by David Josephs
Appendix A: Money Order Timeline: , by David Josephs
The Khmer Rouge were not communists, they were radical anarchists
Nixon's death (1913 – 1994), "farsighted", "epochal achievements"
Nixon White House, 60 people were charged, nearly 50 were convicted
President Gerald Ford pardoned Nixon September 8th, 1974
Nixon's plan, codenamed The Wizard, was to position himself as a Wise Man
He wrote a memoir and was interviewed by David Frost on TV
He wrote editorials, visited China, visited the Shah of Iran
Nixon wrote at least nine books after his memoirs
His writing reflected a 1950's Cold War perspective
The fundamentalist revolution in Iran led to the War on Terror
John Foster Dulles, managed the overthrow of Mossadegh in 1953
President Kennedy was against colonialism and global empiricism
Nixon felt that Reagan should not be left in a room with Gorbachev alone
Nixon fought the government over the possession of his presidential papers
Nixon was present at the creation of America's direct Vietnam involvement
Sen. Kennedy, warned the USA should not assist the failing French empire
Nixon wrote that the Vietnam War was not a civil war
Edwin Lansdale was in charge of CIA operations to prop up South Vietnam
A CIA National Intelligence Estimate showed Ho Chi Minh would win election


---

Show #743
Original airdate: July 30, 2015
Guests: President Gerald Ford
Topics: HSCA Testimony

Play President Gerald Ford (1:53:51) Real Media or MP3 download


Robert Blakey's introduction (full testimony)
... the Commission report ... was an authoritative document
... it was inadvisable ... to recruit a totally new investigating staff
... the Church committee's final report, Book V - page 6
... I have seen no new evidence that would change my views
... independent followup investigation was conducted by the Commission
JFK EXHIBIT F-457 (Walter Jenkins re: FBI Director Hoover 11/24/63)
JFK EXHIBIT F-443 (Deputy Attorney General Katzenbach 11/25/63)
There was no pressure ... to hurry ... a decision by the Warren Commission
We were not familiar with the alleged destruction of the Oswald note to Hosty
... plots directed against Castro, might have affected the extent of the Commission inquiry
JFK EXHIBIT F-464 (CIA possibility of using Oswald as a source of information)
JFK EXHIBIT F-467 (Mr. Hoover, that there may have been an Oswald imposter)
JFK EXHIBIT F-441 (DeLoach to Moore 12/12/63)
JFK EXHIBIT F-442 (Evans to Belmont 11/25/63)
I barely knew J. Edgar Hoover ... I would contact Mr. DeLoach
... the two contacts with Mr. DeLoach, which were prior to December 20
... it was not necessary to bring Jack Ruby from Dallas to Washington
... we were fortunate to have had a person like Allen Dulles on the Commission
... critics ... have ... misled ... by mis-stating ... and by omitting crucial facts
... the bullet which struck President Kennedy's head, came from Oswald's rifle
... we were not able to precisely pin down a motive for the assassination
... we utilized the information from the in-house agencies of the Federal Government
I think we ought to compliment and congratulate Tippit
... a unanimous vote ... that Lee Harvey Oswald committed the assassination
... the Commission has found no evidence of a conspiracy, foreign or domestic
I do not think our lack of information ... would have changed the conclusions


---

Show #742
Original airdate: July 30, 2015
Guests: Lynn Mangan / Jim DiEugenio
Topics: RFK Assassination / Richard Nixon's Vietnam War

Play Lynn Mangan (0:00:00) Real Media or MP3 download


Lynn is outraged by the way Sirhan Sirhan's trial was mishandled
A secret court order, about who would have access to the evidence
The search warrant re: Sirhan's Desoto, two bullets were switched
Lynn testified at the Scott Enyart trial (BOR Show #737)
Renumbered evidence tags on the fatal bullet (#24)
Bullet photos pages 176, 177, 178
Lynn does not want to write a book, the Sirhan case is a frame-up
The bullets in the door frame became the bullets in the DeSoto
Lynn's article The Last Bullet (not standing): July 26, 2015
Lynn's site Sirhan's Researcher

Play Jim DiEugenio (1:10:39) Real Media or MP3 download


CTKA, Lisa Pease on RFK, The Grand Illusion
Scott Enyart vs. LAPD, by Scott Manning
1968, the Tet Offensive, Ted Shackley, a failure of intelligence
RFK in Indianapolis announcing the death of Martin Luther King
The RFK assassination, an incredible year, the Chicago convention
Johnson was trying to get a peace conference with North Vietnam
Nixon, Anna Chennault, Saigon, Chasing Shadows with Ken Hughes
Nixon was in violation of the Logan Act, unbelievable series of events
The Plumbers Unit was to find the Johnson file on Nixon and Chennault
Nixon began the long march of the Republican Right
Nixon's Nuclear Specter: (Kimball/Burr 2015)
Fatal Politics: (Hughes 2015)
In early 1969, Nixon knew we could not win in Vietnam
Kissinger floated the idea of using tactical nuclear weapons
Nixon's bombing chased the North Vietnamese further into Cambodia
The communist Khmer Rouge, Sihanouk, Lon Nol
Year Zero and the Cambodian genocide
Nixon had been very influenced by John Foster Dulles
The communist world was not a monolith, the Madman Theory
Kissinger suggested holding off the end of the war until election year 1972
Did Nixon expand the economy, unify us, keep us out of war?
The Geneva Accords, Nixon In the Jungle, by Jim Hougan
Coming soon, Richard Nixon's Vietnam War, a new article by Jim
Legacy of a Lie, by Pat Speer on Howard Willens and the WC
Robert Tannenbaum (BOR #731) and the U.S. atomic bombing of Japan
Jim and Len differ with Robert's assessment of their use
Letters: A review of Nova's Cold Case JFK, by David Mantik
A Face in the Crowd, the 1957 film with Andy Griffith
Vincent Bugliosi: The Whole Story, by Jim, 1400 hits a day
Charles Manson Was a Patsy, Mae Brussell


---

Show #741
Original airdate: July 23, 2015
Guests: Phil Van Praag / Jim DiEugenio
Topics: RFK Assassination Acoustic Research / Gary Mack

Play Phil Van Praag (1:00:40) Real Media or MP3 download


A recording in the California archives by Stanislaw Pruszynski
Stanislaw recorded RFK's victory statement and captured gun shots in the pantry
The FBI acquired a copy of the recording, and gave one to the LAPD
In 2005, Phil made five professional digital and analog copies
Phil has since used FOIA to acquire digital copies from the FBI
One of those copies made by the RCMP was closer to the original
Phil's discoveries, approximately 13 shot sounds
Greater than the eight possible from Sirhan's revolver
The recording allows precise timing of events
Shots three and four, and seven and eight, 120-150 milliseconds apart
The Iver-Johnson Cadet 55, 366 milliseconds between possible shots
Phil identified a unique 1600 hertz resonance, of 3-4 milliseconds length
New software is able to slow down that acoustic fingerprint
This unique resonance appears in only five of the shots
Phil conducted field tests to isolate shot characteristics
The test did not match the Iver-Johnson, it did match the H&R Model 922
Thane Eugene Cesar had an H&R Model 922 in the pantry
Phil took care to match the shot being fired away from the microphone
Mainstream media rather hopes the whole thing goes away
ShotSpotter technology allows real time distinguishing and locating of gunfire
A catalog of unique firearm acoustic characteristics could be put together
Phil had no preconceptions regarding RFK's assassination
He little hope of finding anything significant
Conclusions, more than one gun, one gun was an H&R Model 922
One gun was fired away from the microphone
Phil has not identified the gun firing eight shots
Phil has not identified any shooter
Phil has not identified which bullets hit which victims
Phil's research cannot prove a conspiracy
Could Sirhan have fired blanks? Phil does not think so
Phil's research coincides with what else is known
Evolution of the Audio Recorder (1997)

Play Jim DiEugenio (38:17) Real Media or MP3 download


Gary Mack, featured in The Men Who Killed Kennedy, went over to the other side
He became the most visible person supporting the WC in the mainstream media
CTKA, Mack's Power of Dissuasion by Ryan Siebenthaler
He was willing to rearrange evidence, to change geography in Dealey Plaza
He was the single reason for 50 Reasons for 50 years...
Separate Gary I from Gary II, he did do some good things, by 1994, he was Gary II
Len received outrageous e-mails from Gary, the "unsubstantiated" Fletcher Prouty
The weight of critical analysis, those numbers indicate where the truth lies
Nonconspiracists United, Biting the Elephant (Remington 2009)
We all owe Jim a debt, writing a critique of Bugliosi, Reclaiming Parkland (2013)
Who is going to take Gary's job at the museum? Dave Perry?
Dallas police officer Roscoe White and his "role" in the assassination
Who is going to be their main talking head on television?
Mack wondered about Mary Ferrell, in 30 years she wrote two essays
Gary got more rabid, he told Jim that Fletcher Prouty was a phony
Every major tenet of the WC is false, the opposite is true
The Grand Illusion by Lisa Pease on the RFK case
Listener questions, Sen. Cooper, The Assassination of John F. Kennedy, British TV
Money order handwriting analysis? It was manufactured after the fact
The HSCA report on the Martin Luther King, Jr. assassination
Louis Stokes went into the tank on the assassinations
Robert Groden and Zapruder film alteration, he is entitled to his opinion
4K scans, Jim has seen these scans, most convincing
Some say there was a wholescale reconstruction, including travelling mattes
Something is wrong with Frame 313


---

Show #740
Original airdate: July 16, 2015
Guests: Jim Marrs / Robert Groden
Topics: Gary Mack (1947 - 2015)

Play Jim Marrs (1:00:03) Real Media or MP3 download


Gary brought forth the Badgeman photo and the police dictabelt recording
Shots heard on that recording led the HSCA to admit to two gunmen
Gary was pro-conspiracy, he helped bring forth credible evidence
He was offered this lucrative position of archivist of the Sixth Floor Museum
Officially, the museum takes no "official" position, Bullsh*t!
Jim wrote Crossfire: The Plot That Killed Kennedy (Revised 2013)
The Dallas elite did not want Jim's book sold in the museum
Mainstream media's "most knowledgable man on the assassination"
Len, arguing with Gary, found that he was a complete ass
The media, especially in Dallas, has always been onesided
Oswald said he encountered a "Secret Service" agent
At the museum, the agent is turned into a newsman
Tired of two sides to this story, Len wants the facts
Jim taught a class at which Gary was totally disruptive
Robert Groden was offered that archivist job
Napoleon, "... delay the truth until it no longer matters"
Jim lived through Gary's transformation, not to speak ill of the dead
Gary was quite proactive, to try to prop up this Lone Assassin
His legacy, Gary muddied the waters, as a parrot
The Dallas puppet show, a true museum would blame Kennedy's enemies
The lesson learned, the circling of the wagons, something's wrong
50 Reasons For 50 years... to slap the museum, here's the facts
Gary's attitude took a 180 degree turn after he was given this job
The Sixth Floor Ad Nauseum, the sniper window, is plexiglassed off
Two sides to Gary Mack, the two faces of Gary Mack
jimmarrs.com, Gary knew better, presenting this pablum

Play Robert Groden (36:21) Real Media or MP3 download


Robert has been ticketed 80 times in Dealey Plaza
What Gary really believed, watch The Men Who Killed Kennedy
The Sixth Floor bought him, he had the Dallas police arrest Bob
JFK: Absolute Proof (2013), detail about Gary, also Plaza Man
Robert would have had to sell out to work on the Sixth Floor
Gary was never the "greatest" researcher on the assassination
The media always go to the (Lone Nut) apologists
The bookstore does not have a single book arguing conspiracy
BOR did 50 Reasons For 50 Years... to counter Gary Mack
Robert had broken no laws selling books in Dealey Plaza
Discovery before trial, 500 e-mails between the City and the museum
Downtown Dallas Incorporated, all the wrong people
They tore up Elm St. to get rid of the white 'X'
Robert has been thrown in jail twice
Unsolved History, about seven shows on the assassination
They had Mrs. Kennedy in the wrong position in the car
"Mind you own business", "This is my business"
Posner, Bugliosi, those books they carry
Gary was the Archivist, Robert turned down being Director
He had a genuine interest, turned into propaganda
When the City needed something, he's the one they went to
Go to conspiracypublications.com to get JFK: Absolute Proof
Robert's website jfkmurder.com
Gary had a knowledge of Rock 'n' Roll, Bob and Gary were friends


---
---

Show #739
Original airdate: July 9, 2015
Guests: Jim DiEugenio
Topics: CTKA/RFK Assassination

Play Jim DiEugenio (1:40:54) Real Media or MP3 download


CTKA, Bugliosi: The Whole Story, by Jim
Pamela Mumford testimony, Oswalds passport
Transporter Del Norte vs. Flecha Roja bus lines
The whole Mexico City thing was made up after the fact
That Oswald was not in Mexico City is part of the crime
Where was he? Sylvia Odio
"Davy Disappoints": A Rebuttal, by Bill Davy
Ballistics and Baloney:, by Martin Hay
Review of Undeniable Truths: (Souza 2014), by Jim
Review of Cold Case Kennedy: (de Mey 2013), by Gary Aguilar
Review of JFK in the Senate: (Shaw 2015), by Jim
News of the U.N. and the Dag Hammarskjold 1961 plane crash
Weeping over the death of a third world revolutionary
News of a Project Unspeakable Reading in September
My Interviews With David Slawson, by John Titus
Rachel Maddow on JFK, Vietnam, and the assassination
"it was not the work of one person, it was something set up"
Listen to the BOR live stream anywhere, 24/7, or download shows
Listener stats, through the roof, good honest research
RFK, Probe (David Manning) covered the Scott Enyart trial
A code of silence in these big city police departments
Six or seven detectives in suits observing the trial
It undescores the guilt, Who shot Bobby Kennedy?
LAPD Captain Frank Patchett's version ... suggests a hidden agenda
Witness Lynn Mangan (BOR show #735)
Ted Charach and The Second Gun
Intricately planned in advance by the conspirators
Thomas Noguchi tested for powder burns, 0-2 inches
The photographs Scott Enyart took would have shown who was there
William Harper determined two firing points, the fatal shot from behind
The Assassination of Robert F. Kennedy (Turner/Christian)
"We shot Senator Kennedy!" Sandra Serrano
The hypno programming of Sirhan Sirhan
Maitre d Karl Uecker, a third gun, Michael Wayne


---

Show #738
Original airdate: July 2, 2015
Guests: Dr. Cyril Wecht
Topics: Robert Kennedy Assassination

Play Cyril Wecht (1:01:32) Real Media or MP3 download


LA coroner Thomas Noguchi is a friend and colleague
Dr. Wecht was asked to consult on the 1968 autopsy
The incredible difference in the autopsies of JFK and RFK
Incontrovertible evidence, the fallacy of the official results
That autopsy was never discussed in the trial
"A distance of one inch from the right ear"
No way that the muzzle of Sirhan's gun was ever one inch away
The question is who was the other shooter?
Thane Eugene Cesar's gun was never tested
The media are embarrassed, they're not going to revisit this
You continue to pound on the doors of the Federal government
The HSCA, the Justice Department and Congress walked away from it
Noguchi would objectively release findings he made
Cyril testified for Dr. Noguchi, preventing that attempted ouster
Dr. Pierre Finck was associated with both the JFK and RFK autopsies
Was defense attorney Grant Cooper negligent? Incompetent? Paid off?
Evidence destroyed, these things occurred deliberately
It sickens, the knowledge of what transpired here
Why isn't (justice) done? A strong desire to keep this covered up
The idea that we've got this great open democracy is so naive
Study public information, the witnesses, the trial
In America there is more concern about athletics, than politics
They know damn well, they don't want to do something
Character assassination, is much more significant and extensive
People that will carry the ball, keep up the good fight


---

Show #737
Original airdate: June 25, 2015
Guest: Scott Enyart
Topics: RFK Assassinations

Play Scott Enyart (1:34:50) YOUTUBE


Scott was a 15 year old photographer at the Ambassador the night Bobby Kennedy was murdered
Scott was familiar with the Ambassador, had a press pass, and had met Kennedy the day before
There was no official security, Scott was five feet in front of the podium, he followed backstage
Popping noises, Thane Eugene Cesar, Scott continued taking photos during the shooting
18 to 20 pictures in the pantry, four or six during the shooting, just a few seconds
Sirhan emptied his gun in the direction of RFK, but he was in front, Cesar had drawn his weapon
The bullet count was 10 to 14, only eight in Sirhan's gun, Sirhan was not in position for the head wound
The evidence has been altered, they burned 2,400 photographs before the trial, part of a conspiracy
They destroyed everything that didn't point directly to Sirhan having done it
Scott was taken at gun point, transferred to Rampart Station, film sealed for 20 years
1988, Scott tried to get his pictures back from the California State Archives
They claimed they found my film, the courier was robbed, Miller had called the courier company
They wanted to know the car, the color, the route, then the trial clerk's record had been stolen
Skip Miller contacted the jury foreman, taken before the Bar, found guilty, one day of ethics training
First trial, we were awarded a half a million dollars, they appealed, overturned our decision
I just wanted my film back, I was forced to see a psychiatrist, a way of intimidating me
It would have changed the law on how they handle evidence, from slight to reasonable standard of care
They got the press banned from our trial, I'll fight this in the press like I have before
I am on your show, because these are forums in which we really get the points across
Coroner Thomas Noguchi, stated that my photographs could have changed the results of his report
Lawrence Teeter has been battling away, who's killing our leaders?, the press stays away from it
Information sets you free, you haven't heard the last of me yet, another trial or something else
LAPD was not there before the shooting took place, there were three guns in that pantry
The FBI starts calling up, Special Unit Senator, rush to judgment
Somebody else was right behind him, your photographs would have shown that
You cannot connect Cesar and Sirhan as being both part of the same conspiracy
Eliminate the press coverage, cheat and lie, the jury saw right through this
Skip Miller came in there and lost this case, by taking the tactics that he did, the jury was truly offended
Three shelves full of documents, the entire record disappeared from the courthouse
They referred to me in court documents as, 'lurking in the kitchen with Sirhan'
The woman in the polka-dot dress, I have a photo of her, Sirhan, he has his hand on her shoulder

This interview with Scott Enyart is a replay of Black Op Radio show Transcript of the interview



Play Scott Enyart (53:12) YOUTUBE


Update to the trial in which Scott was trying to get his photos back from the LAPD
BOR Show #69 from March 13th 2002
Scott was studying photojournalism, high school paper
Scott was the only photographer still with Senator Kennedy
Paul Schrade fell and knocked Scott down
Scott was interviewed by police, they took his film from him
At a trial brought by Scott, police were guilty on all 14 counts
Sirhan emptied his gun, from in front, RFK was shot from behind
Sirhan's gun held eight bullets, retrieved 12-14 bullets
Scott took a photo of Sirhan with the girl in the polka-dot dress
The LAPD phone response, they took 20 minutes to arrive
The police told Scott a court order held his film for 20 years
A seven week trial after 10 years, LA spent over 2 million dollars
Rampart Station was extremely dirty, killing, planting evidence, etc.
Scott spent over a half million dollars, to retry the assassination
Coroner Noguchi testified, proving, Sirhan may not have killed RFK
Police destroyed over 1000 audio interviews
"We don't want another Dallas"
Three officers were found guilty of perjury
They offered doctored photos and claimed they were Scotts
The courier of the film was robbed
The prosecution had foreknowledge of the courier's route
The day after the assassination, Scott walked through the unsecured pantry
Scott has photos from before and after, but not during the shooting
The City settled with Scott for less than he spent on the trial
Attorney Skip Miller lied in court every single day
The cover up continues, of the truth of the assassination
Scott is planning a number of documentary films
It was people at the top, the police, Washington, the Mayor


---

Show #736
Original airdate: June 18, 2015
Guests: Lisa Pease
Topics: RFK and Hammarskjold Assassinations

Play Lisa Pease (1:39:38) Real Media or MP3 download


Dag Hammarskjold, United Nations Secretary-General 1953-1961
The mineral rich Katanga province of the Congo
Patrice Lumumba was assassinated just before JFK was inaugurated
Hammarskjold stood up for Lumumba's leadership
Hammarskjold died in a plane crash/murder
Assassin Roland "Bud" Culligan claimed he shot the plane down
Who Killed Hammarskjld?: (Williams 2011)
50 years later, we still can't get the truth about so many cases
BOR, discussing things that really matter
We're subtly propagandized all the time
Bob Kennedy was the last powerful liberal candidate of his time
LBJ's recognized Vietnam was a war he couldn't win
Mr. President what is 'it' that we can do that will win the war?
Bobby had not authorized plots against Castro
All countries are at risk of their own secret service
CIA saw Bobby as their biggest threat
CIA can survive if it can control the media
The system prevents conspiracy from surfacing
Lisa believes Sirhan was completely innocent, hypnotized
People can be mind controlled, Hypnotism (Estabrooks 1957)
The Bjorn Nielsen / Palle Hardrup case in Denmark
Lisa thinks that Sirhan was only firing blanks
A 'Wolferism', claiming a match that isn't provable
Gun flashes are indicative of firing blanks
Sirhan was there to distract, not to injure the actual shooters
More than two people were shooting
Thane Cesar, was a shooter or an accomplice
Michael Wayne, ran out of the pantry with a gun in a rolled up poster
Paul Schrade, why not go for a twofer
Project ARTICHOKE, hypnoprogram someone to be the patsy
Control the press, the investigation, the FBI, the defense, the judge
Special Unit Senator, retired LAPD Lieutenant Manny Pena
Hernandez's interpretation of the lie detector is untrustworthy
The police knew what to cover up, as did Grant Cooper
There are people who have information that they have not shared
Read original documents, find some fact, and surface it
Judge Robert Wenke's 1975 RFK assassination inquiry
It was narrowly limited to the ballistics evidence, it was worthless
The Great Pantry Raid, inspecting the altered crime scene
The case is almost darkly humorous, a black comedy
The Scott Enyart (BOR #12) photographs of the assassination
Mobile Justice smartphone app, to secure police interaction photos
Share what you know, try no to be afraid
Agencies, police, CIA, do have good people
A gift of roses, Bugliosi (1934 - 2015) died a long time ago inside
Assassination is not limited to the U.S. or to that period in time
People need to stand up for every instance of injustice
Researchers are some of the finest minds in the country

Play Investigative Report (44:41)


Investigative Report on the RFK Murder

Part One

Part Two


---

Show #735
Original airdate: June 11, 2015
Guests: Lynn Mangan / Dr. William Pepper / Dr. David Mantik
Topics: RFK Assassination / JFK's Head Wounds

Play Lynn Mangan (1:44:04) Real Media or MP3 download


Lynn (Sirhan's Researcher) was a neighbor of Sirhan Sirhan
The provenance of the gun, and the absence of a serial number
Special Unit Senator (SUS) screwed the hell out of this case
A Property Receipt, the issuer info was left blank, no serial number
Shell casings and other evidence are missing from the California archives
The shells from the scene were not marked for identification
Appendix H: List and Description of Trial Exhibits
A deliberate pattern of (SUS) wrongdoing
Nothing is accurate, nothing is original
Grant Cooper was the chief defense counsel, he rolled over in this case
Cooper aided the prosecution in every which way
Stipulation of evidence eliminates the need to prove the evidence
An orchestrated dog and pony show
Robert Kennedy, shot in the back from the front
Independent criminalist William Harper was helpful to Lynn
The Sirhans were not allowed into their house for a week
Sirhan was being controlled by hypnosis
Coffee and the girl in the polka dot dress
His next memory is being choked and his leg was twisted
Dr. Eduard Simson-Kallas with Mae Brussel
Three shooters, to distract and to create panic
Thane Eugene Cesar didn't kill Kennedy, no way
The 'killing crew' all had the same make of gun and ammunition
Harper said the Michael Wayne was another shooter
The Sandra Serrano / Hank Hernandez interview
The acoustic evidence, 14 overlapping shots
Sirhan had a right to a fair trial and he didn't get it
The 'Hey Punk' letter from Sirhan to Cooper
LAPD leaked to Harper against SUS
What the hell is going on? You can't keep quiet

Play Dr. William Pepper (00:00) Real Media or MP3 download


Dr. Pepper represents Sirhan Sirhan
Awaiting a ruling from the Ninth Circuit Court of Appeals
Application for a Certificate of Appealability
A continued denial of justice for Sirhan and the Kennedy family
Robert was going to do important things if elected President
That assassination was decided upon by the ruling forces
The corporate and financial leaders of the country, the real power
Foot soldiers, overlapping government agencies
At a trial, evidence of the real killer, a second shooter
The evidence is encapsulated in the autopsy report
Bullets fired at powder burn range from behind him
Sirhan was clearly in front, five to six, even seven feet away
Shooting upward, probably from a kneeling position
Death threats towards Sirhan seemed to go away
Had to again alert the officials there
Grant us an opportunity to argue issues for appeal
In the King case, we had to convene a civil trial (Loyd Jowers)
Contact Len to offer financial assistance to Sirhan and Pepper

Play Dr. David Mantik (1:03:54) Real Media or MP3 download


A Definitive Look at the Harper Fragment, Part 1, Part 2, Part 3, Appendices
The fragment was found in Dealey Plaza 29 hours after the assassination
A new book by Dr. Mantik is about to be published, JFK's Head Wounds
One frontal shot high on the right forehead
Another shot near the right ear could have created the Harper Fragment
David is open to the timing of the shots
Witnesses reported two shots right at the end, very close together
John Hunt on the HSCA and the Harper Fragment
David does not detect a suture line on the fragment
Vascular grooves, made by veins and arteries, are occipital in nature
Observing actual evidence in the archives is critical
The House Select Committee is a very interesting animal on this score
The HSCA said the fragment was parietal
Evidence for a Grassy Knoll frontal shot was there
Nine Parkland physicians saw cerebellum through a hole in the back
Dr. Robert McClelland interview
A third wound low on the right rear of the head
The trail of lead fragments from a frontal shot
The HSCA is as disappointing as the Warren Commission
Quentin Schwinn, while a student at RIT, was shown a transparency
The transparency showed a wound not in evidence
The high right forehead wound, an authentic autopsy photograph
In place of that wound, we see an incised wound
A conclusion, the fragment was moved before Billy Harper found it
A conclusion, multiple headshots, likely more than one after Z-313
Dr. Humes had time to remove evidence of frontal shots


---

Show #734
Original airdate: June 4, 2015
Guests: Dr. Walt Brown / Dave Ratcliffe / Greg Burnham
Topics: The Kennedy Execution / Fletcher Prouty

Play Dr. Walt Brown (1:30:42) Real Media or MP3 download


President Kennedy's 98th birthday, May 29, 1917
Walt has good communications with BOR listeners
Walt has very nearly finished his last book, kiasjfk@aol.com
The Kennedy Execution:
The Six Seconds that Saved the Fraud of the Military/Industrial Cold War
Possible blocking of documents due for release in 2017
Two critical chances for peace: 1960 Paris Summit, JFK's second term
Both ruined by missiles: U2 shoot down, rifle bullets
The Military/Congressional/Industrial complex
A mousetrap, executed in a right-wing town by a leftist
If the U.S. military did it, it had to be covered up, ballots or bullets
"If Peace Does Come - What Happens to Business?" U.S. News (8/12/63)
Walt suggests listeners Google search and read NSAMs
NSAM 217 Official Visits To Vietnam
Before you muck about with the system, watch the Zapruder film
Hillary Clinton vs. Jeb Bush? That's what it's going to be?
Bush one - in on the execution, Bush two - a disaster
You can't check unnamed sources
NSAM 271 Cooperation with the USSR on the Outer Space Matters
JFK Address Before the United Nations, September 20, 1963
Do the research and learn about the world you live in
Given the execution in Dallas, we can not impeach the new President
Walt and 50 Reasons for 50 years... Episode 32, Episode 35
Portrait of the Assassin (Ford/Stiles 1966), used classified documents
The Warren Ommission (Brown 1996)
26 volumes, we're supposed to be impressed
It's not National Security, it's Government Security
BOR listeners are a family that understands
The Secret Team: (Prouty 1973) fell off Walt's shelf
The Mickey Mantle Murders (Brown July 1, 2015)
Look for Walt on BOR discussing Russian history

Play Dave Ratcliffe (52:41) Real Media or MP3 download


Dave listened to researcher Mae Brussell, over 800 shows
Dave read The Secret Team:, and collected articles by Fletcher
The Christchurch Star 23 November 1963
It wasn't what Fletcher studied, it was what he lived
First omit, then ridicule and minimize
Dave worked on transcribing Mae's radio shows
Fletcher was asked to set up the Air Force / CIA liaison office
The National Security Act of 1947, the formative years
Dave and Fletcher had a rich exchange and correspondence
Media whores ignore 50 years of research
Fletcher lived with the milieu of death, he had a serenity
"The .. faceless, nameless, ubiquitous briefing officer"
The skill, of being present with whoever he was with
http://www.ratical.org/, Mae Brussell's Worldwatchers archive

Play Greg Burnham (1:24:18) Real Media or MP3 download


June 5th is the anniversary of Fletcher Prouty's death
What Fletcher said was important, to hear his replies was impressive
He would answer on point, but, it was the tip of the iceberg
Fletcher was one of the most creditable people
Fletcher's wife was frightened by his revealing too much
Persons Fletcher spoke about never denied what he said
Fletcher pointed out how long we had been in Vietnam
People were under the impression that JFK started the war
NSAM 263, one of the big keys, seek out the references
Report of the McNamara-Taylor Mission to South Vietnam
NSAM 273, so much effort went into a withdrawal policy
Consider all the evidence, Occam's Razor
Could Bobby say, in 1964, that JFK was planning to withdraw?
Fletchers courage, "Everybody has to choose their own path"
Fletcher held oath to his country higher than an oath to secrecy
Alarmism in general, there's your red flag
The Climategate Emails (Costella 2010)
Whoever is making the claim, the burden is on them
Fletcher would not give you more than you could chew
"Don't take my word for it, do your own research"
Greg's site, http://AssassinationofJFK.net
Greg's YouTube channel, http://assassinationofjfk.net/YouTube
Greg's September 2014 presentation, Assimilating the Anguish

For more info:

The Col. Fletcher Prouty Reference Site
---

Show #733
Original airdate: May 28, 2015
Guests: Jim DiEugenio / Dan Hardway
Topics: HSCA Testimonies of McCloy and Cooper / Book Review

Play Jim DiEugenio (1:26:04) Real Media or MP3 download


Cooper and McCloy speak without being properly cross examined (BOR #730)
At the time, Cooper worked at law firm Covington & Burling
Cooper thought that a separate shot hit Connally, the FBI version
McCloy was a lawyer, a friend of Allen Dulles. he worked for the Rockefellers
McCloy was a chief advocate for the Japanese American Internment
He was the US High Commissioner in Germany after WW II
There had been open disagreement about the single bullet
"excellent police work .. the very early apprehension of the assassin"
Garbage In, Garbage Out, the whole thing is going to be flawed
Oswald and the CIA (Newman 1995), Angleton and Mexico City
The Lopez-Hardway Report (BOR #697)
The Warren Commission investigation of Mexico City was a bloody atrocity
It completely covered up, this ultimate manipulation of Oswald
"I personally traced every step .. Oswald took", not likely
How do you know the bullet went through Kennedy? Dr. Finck
The Sibert and O'Neill Report 11/26/63, not in the WC volumes
"what kind of an agency could have told Oswald to stand ready"
The Warren Report was dead on arrival
Why did the American people not see the Zapruder film, until 1975?
Pat Speer (BOR #724) on Thomas Canning
Only three Representatives asked Cooper and McCloy questions
Destiny Betrayed (DiEugenio 2012), Bloody Treason: (Twyman 1997)
They were asked tougher questions in Executive Session
332 pages on E. Howard Hunt, 600 pages on David Atlee Phillips
An article by Jim on Ben Bradlee, declassified FBI file
Coming up, the RFK and Fletcher Prouty anniversaries, more HSCA

Play Dan Hardway (30:33) Real Media or MP3 download


Dan has reviewed A Cruel and Shocking Act: (Shenon 2013)
The review: A Cruel And Shocking Misinterpretation
The book concludes that Oswald was encouraged by the Cubans
Shenon spoke with Dan and Eddie Lopez (BOR #697)
Sylvia Duran was at least targeted to be 'pitched' by CIA
Too many things, create serious questions, a CIA operation going on
CIA anti-FPCC activity in New Orleans and Mexico City
'Protecting sources and methods' covered up propaganda operations
Totally ignore so much of the case, like Bugliosi
CIA memo on how to handle critics of the Warren Commission
A massive well written book, can fool and misdirect
Dan contributed to Episode 44 of 50 Reasons for 50 Years...
2017 review of JFK documents, CIA will appeal to them keep secret


---

Show #732
Original airdate: May 14, 2015
Guests: Jim DiEugenio
Topics: HSCA Testimonies of Katzenbach and Rankin

Play Jim DiEugenio (1:27:15) Real Media or MP3 download


Airing HSCA tapes is good, it was a second Federal investigation
The WC relied on the rifle, the shells, and CE 399
A commission independent of the Executive branch
The FBI is good at crime detecting, they were being held back
Collection of leads, running them out, wrote cohesive reports
Running out leads was avoided
Howard Willens, Justice Department liaison to the WC
The FBI was not being objective in this case
Katzenbach was not open minded on Oswald and conspiracy
LHO -Intelligence fingerprints, Ruby -Mob, CIA, DPD fingerprints
Murray Laulicht and Lloyd Weinreb, the Oswald and Ruby biographies
What did Katzenbach know about Oswald on that day?
Mexico City? 544 Camp Street? Clinton and Jackson? Ferrie? Shaw?
What Oswald did in Russia? Why he was sent to Russia?
Katzenbach, Helms (BOR #728), and Nosenko, was there a meeting?
The HSCA should be investigating the murder of JFK
The conversation is dominated by the CIA plots to kill Castro
False sponsors, first Oswald, then Castro, then the KGB, then the Mob
J. Lee Rankin testimony (BOR #729), not the first choice, Warren Olney
There was no serious WC investigation of any conspiracy
The Slawson Coleman Report on Oswald's "Foreign Involvement"
Rankin later understood that the FBI withheld information
Selectively misquoting the Eisenberg memo
Blaming the bad autopsy on the Kennedy family
Over 200 pages of Slawson's working papers are still being withheld
Rankin said they used Military Intelligence to check on the FBI
The Hosty note and 17 disciplined FBI Agents
If fame was the motive, why did Oswald claim, "I am just a patsy"?
CTKA, the true, premier JFK research site
Part 3 of David Mantik on the Harper Fragment
Ryan Siebenthaler on Gary Mack and the phony Ida Dox drawings
David Josephs, Poking More Holes in Judyth Baker
Jim reviews Andrew Cohen on Two Days in June (2014)
Jim has updated a review of the work of Anthony Summers
Jim has an article on McAdams at https://consortiumnews.com/
Dean Holz acted as he did to protect Marquette
An Atlantic Monthly article by Conor Friedersdorf
Reckless abandonment of any professional standards
There is no absolute freedom of the First Amendment in this country
The Ward Churchill and Norman Finkelstein cases


---

Show #731
Original airdate: May 14, 2015
Guests: Robert Tanenbaum and Jim DiEugenio
Topics: House Select Committee on Assassinations

Play Robert Tanenbaum and Jim DiEugenio (2:23:08) Real Media or MP3 download


Bob attended law school at UC Berkeley
Bob worked as a prosecutor in Manhattan
He has written 27 fiction and non-fiction books
Echoes of My Soul (2013) about the Career Girls Murders
A false confession and conviction and a successful re-investigation
A telling photo of girls, trees, and water
Miranda is a Fifth Amendment case, advising of rights at time of arrest
Robert tried around 200 cases in eight years
Philadelphia prosecuter Richard Sprague, served as HSCA Chief Counsel
Sprague asked Bob to serve as Deputy Chief Counsel
You can't compromise in the search for truth
The 1996 Probe magazine interview of Bob by Jim
The Parkland doctors and staff, a gaping, avulsive wound
Scene 1 - the shooting, scene 2 - Parkland, scene 3 - Bethesda
The alleged Abraham Zapruder film, it has been altered
The notion of the HSCA sealing documents is highly suspect
The HSCA stated that the Parkland witnesses must be wrong
But, most of the Bethesda witnesses also saw the avulsed wound
The HSCA misrepresented and hid documents, a tremendous insult
Bob saw nothing that would compromise national security
A major act of deceit by those responsible for the HSCA Report
Richard Schweiker, Gaeton Fonzi, the Church Committee
Schweiker said he believed CIA was involved in the assassination
Gaeton Fonzi's work, he was a great investigator
Lee Harvey vs. Lee Henry, the photograph was not Oswald
CIA said a tape recording did not exist, but J.E. Hoover knew of it
He had committed perjury and contempt under subpoena
The committee did nothing, so Sprague and Tanenbaum resigned
America needs to be reformed, not transformed
Bob takes Oliver Stone to task for Untold History of the United States (2012)
CE 399 could not be gotten into evidence
We don't always vote for people who win, we don't kill those who do
Bob does not understand why Tippit pulled over Oswald
How did the police focus on the defendant? Is it credible?
The Warren Commission was not focused on the truth
The FBI wanted to approve HSCA staff hiring
The Confrontation Clause of the Sixth Amendment
Garrison was right about objectionable CIA behavior
The asassination was an illegal combination of two or more people
A film depicting Bishop, Oswald and Guy Banister
Blakey misrepresented testimony, and sealed records for 50 years
Blakey was a novice, he had never investigated or tried a case
Sprague wanted to retrieve the CIA typewriter from Mexico City
The 2000 Probe magazine interview of Richard Sprague by John Williams
Download Tanenbaum's presentation from the 2013 Wecht conference Here


---

Show #730
Original airdate: May 7, 2015
Guests: Professor David Denton /
Topics: 2014 Conference DVD / More HSCA Testimony

Play David Denton (46:06) Real Media or MP3 download


We can presume that Oswald didn't do it, different viewpoints
We can just take this thing apart in a short period of time
If Lee did it, why would you have to lock up stuff for 75 years?
Planning a conference for October 16-18 in New Orleans
A focus on Oswald, the Garrison case, New Orleans
Maybe people with evidence in New Orleans will come forward
Dr. Mary Sherman, Dr. Mary's Monkey (Haslam 2007)
Advanced cancer experiments with Dr. Alton Ochsner
Sherman died under very suspicious circumstances
The sinking of the U.S.S. Liberty
LBJ: From Mastermind to "The Colossus" (Nelson 2014)
Sometimes the truth does lie on the dark side

Play Cooper and McCloy (49:52) Real Media or MP3 download


Events in the intelligence community have raised new questions
There had been three shots, a separate shot struck Governor Connally
There was no "rush to judgment", "truth is our only goal"
The report .. does contain all the essential facts surrounding the assassination
The much-maligned Dallas police, FBI investigators, CIA, Secret Service
The Dallas police force .. should be given credit for .. excellent work
The investigative experience .. of the Commission was rather impressive
When you are shot, you don't know the minute you are hit
Oswald .. was the undisputed assassin of the President .. he .. killed Tippit
Hoover, McCone, never .. did we ever discuss the work of the Commission
An investigation, actually lay in the jurisdiction of Texas
No one has ever found anything other than the evidence about Oswald
Oswald .. was a failure at everything he tried .. he was a Marxist
Who has read 26 volumes of this case? How many read the summary?
HSCA exhibit F-476 (Organizational chart of the Warren Commission)
HSCA exhibit F-477 (Photo of the Warren Commission members)


---

Show #729
Original airdate: April 30, 2015
Guests: Nicholas Katzenbach / J. Lee Rankin
Topics: HSCA Testimony

Play Nicholas Katzenbach (1:11:23) Real Media or MP3 download


11/25/63 Memorandum for Mr. Moyers
The FBI .. were certain to resent the appointment of any such commission
Mr. Hoover resented criticism to a degree greater than any other person
I am surprised that the FBI did not seize the opportunity to embarrass the CIA
HSCA exhibit F-466 (FBI memorandum from DeLoach to Mohr, 11/25/63)
HSCA exhibit F-473 (FBI memorandum from DeLoach to Mohr, 12/20/63)
I have been personally persuaded that the result was right
I don't think there are other investigators who have nearly the competence
If .. all the facts were not on the table .. nobody was going to be satisfied
I have no recollection of any conversation involving Mr. Nosenko with Mr. Helms
HSCA exhibit F-448 (Memorandum from Hubert and Griffin to Willens, 2/24/64)
I regret that the Warren Commission report was inadequate, if it was inadequate
NOTE Exhibits mentioned are printed with the testimony and deposition

Play J. Lee Rankin (1:44:48) Real Media or MP3 download


HSCA exhibit F-476 (Organizational chart of the Warren Commission)
We used all of the intelligence agencies of the Government before we got through
You had no knowledge .. of the assassination plots against Fidel Castro? I did not
The Kennedy family did not wish to have the (autopsy) pictures .. shown
The evidence of the doctors was equally good as far as the law goes
We .. didn't believe the FBI was capable of (withholding information)
CIA had told us that he (Nosenko) was a fake and not a real KGB officer
We were all convinced that Ruby was interested in a trip to Washington
rather than how much he could enlighten the Commission
The FBI .. were never asked to .. involve their
organized crime section ... in the matter? Yes
The report shows, that we only said that we were unable to discover
any such information about conspiracy or conspiratorial activity
The Commission .. would accept Hoover's personal assurance ..
Oswald had never been an informer or agent of the FBI
(The FBI .. conclusion .. was the lone assassin) We sought detailed evidence
I was naive enough with regard to this particular task, as general counsel...
Three bullets could have been fired within the time limits
(Connally) I think he's just mistaken .. he had to be shot by that same bullet
We never thought that the testimony of shots from other points was impressive
I gave each of .. the Directors ample opportunity to suggest anything they wanted
(Ruby) I was watching it in detail in every area, too
HSCA exhibit F-471 (FBI memorandum from Belmont to Tolson, 12/3/63)
I certainly had a reluctant relationship with the FBI in many respects
HSCA exhibit F-447 (Memorandum from Coleman and Slawson to WC, 6/24/64)
He (Hoover) was quite cold and uncommunicative
He felt that the Commission was hostile .. it was a burden to the FBI
I am maybe not happy to be here but I am quite willing to be here


---

Show #728
Original airdate: April 23, 2015
Guests: Jim DiEugenio
Topics: Richard Helms HSCA Testimony

Play Jim DiEugenio (1:26:58) Real Media or MP3 download


Richard Helms HSCA Testimony (BOR #726)
Helms told Hoover to butt out of the Mexico City investigation
The FBI couldn't make any sense of the CIA story about Oswald
John Whitten complained about Angleton's interference
Angleton had the most data on Oswald, probably in the whole U.S. government
Angleton only came up once or twice in the Helms testimony
The legendary split between the FBI and CIA began over the Nosenko affair
Golitsyn was not treated like Nosenko at all
There had been an earlier HSCA executive session with Helms
Robert Blakey/BOR interview (BOR #697)
Cold Warrior: (Mangold 1992), on James Jesus Angleton
The KGB understood that Oswald was a false defector
Destiny Betrayed: JFK, Cuba, and the Garrison Case (DiEugenio 2012)
Today we have evidence that Oswald was debriefed by CIA
Oswald was speaking Russian, Oswald Russian Episode (Titovets 2010)
51 or 638 Ways to Kill Castro
The CIA Inspector General Report on plots to assassinate Fidel Castro
Perfect Villains, Imperfect Heroes: (Goldfarb 2002)
The HSCA could have charged Helms with perjury
Mongoose was authorized, but did not include assassination
Why the HSCA did not declassify the IG report is a mystery
Katzenbach said he had never heard of Nosenko
The CIA, they're not all a bunch of bastards
Oswald was put on Angelton's illegal mail intercept program, HTLINGUAL
The 201 was opened because of Otto Otepka at the State Department
Spooks: The Haunting of America: (Hougan 1978)
The original wire from Moscow took 28 days to get improperly filed at CIA
There were many questions about Oswald not asked of Helms
Oswald and the CIA (Newman 1995)
Lopez and Hardway discovered the splitting of Oswald's 201 File
It was good to get Helms in front of a committee, but, too gentle
CIA's First General Counsel Lawrence R. Houston


---

Show #727
Original airdate: April 16, 2015
Guests: Jim DiEugenio / Joe Green
Topics: Helms, CTKA, Letters / KING KILL 63

Play Jim DiEugenio (1:02:07) Real Media or MP3 download


Legend: (Epstein 1978), Nosenko was essentially a prisoner
The KGB had Oswald pegged as a false defector from the beginning
Helms' family was wealthy and government connected, he was with the OSS
Helms replaced Bissell as Deputy Director of Plans
A Look Over My Shoulder: (Helms 2003)
Watergate, James McCord and Helms were tied at the hip
Secret Agenda: Watergate, Deep Throat, and the CIA (Hougan 1984)
"If Watergate is laid at the CIA's feet, every tree in the forest will fall"
Hasan Yusuf reviews James Reston Jr.
Jim and Arnaldo Fernandez review Philip Shenon
David Mantik on the Harper Fragment, Part 1, Part 2, Part 3, and Appendices
JFK's Stop The Cold War speech, the next day, his Civil Rights Address
Len recommends No Place to Hide: (Greenwald 2014)
The death of Dorothy Kilgallen, Midwest Today
Cyril Wecht HSCA testimony and interview with Len (BOR #720)
Jim's interview with Robert Tanenbaum
Ida Dox (not her real name) drawings
Misrepresentation and elimination of photographic evidence

Play Joe Green (25:24) Real Media or MP3 download


The Ryan Page film KING KILL 63 (2015), debuts on the 19th at the Texas Theater
Joe was hired as a researcher and script consultant
The film features many assassination researchers, authors, film makers
Three years work, hours and hours of footage, informative and entertaining
Things related to the precipitating event of murdering the head of state
The "King" is the President, the killing of the King
A FaceBook Page, KING KILL 63


---

Show #726
Original airdate: April 9, 2015
Guests: Richard Helms Testimony / Ryan Siebenthaler
Topics: HSCA Testimony / Gary Mack

Play Richard Helms Morning Session (3:07:49) Real Media or MP3 download


Testimony (Audio runs to 15:13 before text)
Helms' declassified August 9, 1978 testimony
F-536A (Letter to Helms from CIA Counsel)
F-536B (Letter to Helms from CIA Deputy General Counsel)
Organizational function of the Deputy Directorate for Plans in 1963
One of the most highly classified documents in Washington
The principal point of interest as far as the Agency was concerned was Mexico City
The Soviets might have been involved, the Cubans might have been involved
F-529 (8 July 1964 CIA memos from and to Chief Soviet Russia Division)
Mr. Nosenko requested that he be permitted to defect to the West
Report on Lee Harvey Oswald's contacts in connection with the KGB
INS technically excluded Nosenko from the US, temporarily "paroled" to the CIA
The statement of Mr. Katzenbach, could not be true, No; I am afraid it is not
F-413 (3 April 1964 Lawrence Houston memos)
We could not vouch for (Nosenko), we could not vouch for his statement
It was not the CIA's jurisdiction to keep an eye on (LHO) in the United States
F-531 (5 October 1972 Osborn memo)
The subject of it is retroactive reimbursement of Yuri Ivanovich Nosenko
F-537 (1 September 1978 CIA memo, answers to Nosenko interrogatories)
F-532 (CIA / Nosenko contract amendment)
I didn't recall that there was all that much change in his story by 1968
Hart: The agency's activity was devoted to breaking Nosenko
DC of SB: Detail which we could use in fabricating an ostensible confession
To agree this should be tried, the hostile interrogation should be tried
F-446 (August 7, 1978 Nosenko statement)

Play Richard Helms Afternoon Session (2:30:39) Real Media or MP3 download


F-413 (3 April 1964 Lawrence Houston memos)
Assassination plots, I never spoke to them myself about it
Helms' declassified 9 August 1978 testimony
An assassination plot (on Castro), I have on public television apologized for
F-527 (25 April 1967 memo re: Agency plans to assassinate Fidel Castro)
I became involved with this business sometime in 1962 after I took over as DDP
I am prepared to, take my beating in any form that you gentlemen want
F-539 (Church committee report excerpt)
F-538 (Church committee report excerpt)
Who was behind Lee Oswald, if indeed he was the man who was responsible?
In retrospect, Mr. Dodd, I would have done a lot of things very differently
F-520 (11 May 1964 CIA memo to DDP re: Lee Harvey OSWALD)
AMLASH was a political action to get a grouping together to unseat Castro
I am sorry he didn't give him a pistol, a lot simpler and less exotic
F-512 (14 September 1978 affidavit of an unnamed CIA employee)
This committee knows more about the truth, you have talked to Cuban officials
Oswald's defection, that was the Navy Department's responsibility
I find incredible, that Oswald was never interrogated or in touch with the KGB
I am sorry. I won't ask you any more questions, Mr. Goldsmith
Return secret intelligence to the aegis of the U.S. Congress, let you run it
F-526 (25 November 1963 CIA memo re: Lee Harvey OSWALD)
Mr. Helms, I am not in a position here today to respond to your criticism
Standard operating procedure, would have been for the Navy to debrief him
(A) 201 file, is a type of Agency file in which personality information is placed
F-534 (State Department telegram from Moscow, 10/31/59)
F-523 (Form 201 CIA Personality File request 12/9/60)
The name is Oswald, Lee, and the middle name Henry
F-522 (Project ZRRIFLE handwritten notes)
ZRRIFLE originally started out as, an operational capability to kill people
"Should have phony 201 in R1 to backstop this, forged and backdated"
F-524 (CIA memo Breckinridge to Blakey re: Oswald 201 file)
Were you informed, 37 documents were missing from Oswald's 201 file? No
I think this inquisition has been admirably handled
I never found evidence that the Agency had anything to do with Lee Oswald

Play Ryan Siebenthaler (36:41) Real Media or MP3 download


Ryan had an interest in Texas history and a curiosity in the assassination
A live shooting/laser trajectory recreation on Unsolved History
Altered images used in overlays, seven steps missing
An Ida Dox drawing used as an autopsy "photo"
Gary as a laison, on TV, spread disinformation


---

Show #725
Original airdate: April 2, 2015
Guests: Donald Gibson & Jim DiEugenio
Topics: The Kennedy Assassination Cover-up

Play Donald Gibson & Jim DiEugenio (59:22) Real Media or MP3 download


Donald's book, The Kennedy Assassination Cover-up (1999)
Moyers/Rostow conversation, LBJ/Alsop conversation, the McCloy/Dulles Commission
Warren Ommission (Brown 1996), Dulles and The Assassins (Donovan 1955)
Post-assassination, John McCloy had a hand in overturning Kennedy policy in Brazil
A fundamental conflict between Kennedy and the Establishment, global domination
On the commission, there wasn't much curiosity shown by Dulles or McCloy
Nobody after the Kennedys was able to offer an alternative to the Establishment offensive
Curry, 'We didn't have any between Elm and the railroad yard', interrupted by McCloy
Memos, Hoover, Belmont, Katzenbach, '... to settle the dust ...'
Alan Belmont, not Hoover, seems to be the Establishment guy
Belmont retired to the Hoover Institution, ultra-conservative, anti-government think tank
The assassination of Huey Long, Huey Long (Williams 1969)
A populist who actually built things for the people of Louisiana
Long was to the Left of Roosevelt, he was no buffoon
High finance, constituting themselves as a private government
Officially Long was killed by a young doctor, Carl Weiss
The evidence was suppressed for 35 years, Herbert Christenberry, Clay Shaw
Freeport Sulphur, the upperclass hire people like Dick Cheney to run things
Also by Donald, Battling Wall Street: The Kennedy presidency (1994)


---


Show #724
Original airdate: March 26, 2015
Guests: Jim DiEugenio / Pat Speer
Topics: HSCA / Listener's Letters / Thomas Canning HSCA Testimony

Play Jim DiEugenio (1:01:18) Real Media or MP3 download


Gerald Ford's HSCA testimony, fully probed Jack Ruby, ridiculous
Dulles had a lot of information, he told them very little or nothing
We don't know facts about the wounds, because of the autopsy doctors
The autopsy was not 'inadequate', it was negligent Supplementary Report of Autopsy
Military brass in the room prevented them from dissecting the wound
In the Eye of History: (Law 2004), best book on the medical evidence
Here's our conclusion, but, please don't look at the body
Stringer, Q: ... did you use a press pack? A: No
There's got to be a stronger word than 'fraud'
50 Reasons... 50 Years..., no case, a fraud of evidence
Stringer's name is not even in the Warren Report
HSCA low point, Blakey supporting the Single Bullet Theory
Another low point, the removal of Richard Sprague
There aren't any high points in the hearings or report, with exceptions
The panel that examined the Jack Ruby polygraph did a very good job
Hoover was initiating and sustaining the false evidence trail
Gaeton Fonzi's report on Silvia Odio, the declassified 'Lopez Report'
Phillips' name is not in the 18,000 pages of the WC volumes
Garrison laid out the lower level of the conspiracy
Fonzi, Hardway, and Lopez (BOR #697) got to the middle level
The Last Investigation (Fonzi 1993), another classic book
CTKA website, Hasan Yusuf on The Accidental Victim (Reston 2013)
A new entry, From the Archive, featuring excerpts from Probe
Letters, Brothers: (Talbot 2008), Mellon on Sheridan
Sheridan wasn't working for RFK at the time he sabotaged Garrison
Jim has seen no credible evidence that RFK knew Oswald
Arlen Specter, where do you begin with this guy?
Creation of the Single Bullet Fantasy, the medical evidence coverup
Discrediting the Sibert and O'Neill report
Vasili Mitrokhin, an archivist for the KGB, defected in 1992
Mitrokhin said Phillip Agee was in league with the KGB
Black Op Radio Facebook Page

Play Pat Speer (1:34:24) Real Media or MP3 download


09/12/78, Thomas Canning testimony, NASA engineer, trajectory expert
A late addition to the HSCA, not experienced in tracking wounds
F-134 (Z-Frame 312), Kennedy's position in car
F-141 (Doll made up to look like Kennedy)
F-122 (TSBD)
F-376 (Wound locations)
F-135 (Croft photo)
Canning has JFK lean forward, shot in back, sit up, shot in the head
F-143 (Overhead view of limo), deceptive positioning
"The natural conservatism of ... forensic pathology ... I do not share"
"... study of the photographic record ... reveal major discrepancies"
"... strong indication of conspiracy at the Plaza"
Canning, a puppet of Blakey, his testimony is just bogus
There is more gray area than substantial facts in the testimony
FBI photo showing trajectory taken from the Dal-Tex Building
Some of the Congressmen were there to shut down the conspiracy
Way overdue, to agree the government was involved in a coverup
Gary Mack, 'Museum' curator, F.P.O.S., press-titute
The Sixth Floor, headquarters for The Lie
They would not carry the Col. Fletcher Prouty cd-rom
Been drinking the Kool-Aid?
McAdams, karma came up and hit him, just caught up with him
O'Reilly and McAdams have discredited themselves
Max Holland, the official story has got a major flaw in it
Phillip Sheenan, the Cubans encouraged LHO while he was in Mexico
Maybe we were wrong about who fired the fatal shot
Each episode of BOR, people have learned a little bit more
Blakey acknowledges the lies told him, not the lies he told himself
HSCA Final Report Trajectory Analysis, patspeer.com


---

Show #723
Original airdate: March 19, 2015
Guests: Dr. William Pepper
Topics: Sirhan Sirhan Threatened

Play Dr. William Pepper (20:31) Real Media or MP3 download


Dr. Pepper called BOR to warn about Sirhan's life being threatened
James Earl Ray died strangely of Hepatitis-C in prison
Dr. Pepper wants this known, and urges BOR listeners to contact the prison
The truth of the assassination of Bob Kennedy would die with Sirhan
Warden Daniel Paramo, Tel. 619-661-6500
Richard J. Donovan Correctional Facility, 480 Alta Rd., San Diego 92179
Sirhan was hypno-programmed to play the role of a patsy
Bob Kennedy was hit by four bullets from behind, Sirhan was in front
Dr. Pepper has much evidence that he can't reveal until a regular proceeding
The closer we get to the truth, the more dangerous it is for Sirhan
Len's williampepper.com site
The assassination foreclosed the possibility of how we've come to be ruled
We are rapidly becoming a corporate fascist society, militarization
Control of and suppression over whistle blowers
February 3, 2015 Certificate of Appealability (COA) court filing

Play Gerald Ford (45:31) Real Media or MP3 download


HSCA Testimony Sept 21st 1978
---

Show #722
Original airdate: February 28, 2013
Guest: Col. Fletcher Prouty
Topics: Pentagon insider information

Allen Dulles and the CIA

Play Col. Fletcher Prouty Audio (46:08) Real Media or MP3 download


Allen Dulles was in Paris with the Wilson Peace Conference group after WW I
The Dulles's were senior directors of Sullivan & Cromwell, an office in Nazi Germany
The World Council of Churches, OSS WW II experience, an unusual individual
Preaching anti-Communism, he abolished the DDA, the office for planning
An agency and a government of reaction, a straightjacket Kennedy was trying to remove
Gen. Smith, SACSA, Gen. Erskine, Special Ops moved in to the Joint Chiefs of Staff
Importance of Deception, Gen. Krulak, Counterinsurgency began under Eisenhower
The bureaucracy was all ready for Nixon, the infrastructure was in place
The Taylor letter, NSAMs 55, 56 and 57, the shock in Washington
Lemnitzer was not a cold warrior, his successor Taylor was, a major change
Taylor, not the representative military man of that time, made Ambassador to Vietnam
The make up of the Taylor/Cuban Study Group, Dulles made up the witness list
Dulles did some indoctrination on Bobby Kennedy and Maxwell Taylor
The Study Group's report was in the form of a letter to Kennedy

The NSA

Play Col. Fletcher Prouty Audio (19:58) Real Media or MP3 download


The NSA, the eyes and ears of America in the world, a purely mechanical job
The NSA was used to detect information around the world in the 60's
Sheer volume of information is overwhelming, computers are needed to filter it all
The NSA is a governmentally/militarily directed agency
The CIA is different in that it is an independent agency with a focused agenda
JCS - Joint Chiefs of Staff
Occasional collisions of policy between the agencies and military operations
How the checks and balances failed in the Iran/Contra operations
The abolishment of the OSO was a mistake, a breakdown of checks and balances
Isolating departments from each other under seperate commands and personalities

Ed Lansdale in Dealey Plaza, November 22, 1963

Play Col. Fletcher Prouty Video (9:46) YouTube


Investigation of Dealey Plaza photographic evidence, three men, not tramps
In the first picture, another man, his back to the photographer
That man is General Lansdale, a strange little eye-catch, a bit of expression
Lansdale had sent Prouty to the South Pole, he was out of the country on the 22nd

The Bay of Pigs Explained

Play Col. Fletcher Prouty Video (55:10) YouTube


Kennedy was in the Navy, he was a congressman, then a senator
Eisenhower had approved a base to train exile Cubans to incite a rebellion
Eisenhower would never have approved an invasion
The fourth Kennedy/Nixon debate, Kennedy knew the leaders of the Cuban program
The CIA changed the plan to a 3,000 man invasion before the inauguration
Marine Colonel devised the plan, Kennedy waited for the air strike
Destroyed seven of 10 Cuban jets, JFK ordered the destruction of the three
The Cuban Study group, Operation ZAPATA, Dulles, Burke, Taylor, RFK
Walter Bedell Smith, Truman's DCI, a democracy cannot wage war
Covert operations can be done up to a certain size, should be taken from the CIA
Fletcher briefed the JCS on NSAM 55, a major change
A key point in Kennedy's difficulties with many points of power
McGeorge Bundy called Gen. Cabell and cancelled the additional air strike
Why? Not elaborated, there was no air cover in the plan
42,000 rifles, submarines, not covert, advised to keep Americans out of Asia
NSAM 263, Vietnam policy, Taylor and McNamara went to Vietnam
The Taylor/McNamara Report, withdraw all U.S. personnel
Society for Historians of American Foreign Relations, opposition to the film JFK
570 billion dollars, the Military/Industrial Complex, Kennedy and the report
A history of the U.S. in Vietnam, the Pentagon Papers, Daniel Ellsberg, DOD/ISA
Lodge confers with the President, no mention of JFK's assassination


---

Show #721
Original airdate: March 5, 2015
Guests: Donald Jeffries / Jim DiEugenio
Topics: Hidden History / HSCA / Listener's Letters

Play Donald Jeffries (1:17:06) Real Media or MP3 download


Donald's Hidden History was released in 2014
Donald joined Mark Lanes' Citizens Committee of Inquiry in the 70's
Things are connected, an uninterrupted timeline of corruption
Fascinated by events around the assassination, Donald read a lot
Donald met Harold Weisberg, who was a profile in courage
Lone Nutters don't disagree with each other
Donald tracked down SA Rybka's grandson, something is amiss
50 years later, there's still some fear there
Skyhorse publishes many worthy books by researchers
The Sixties, Vietnam, MLK, RFK, a loss of innocence
Real investigative work is only being done by independent citizens
Pre-schoolers could ask more penetrating questions than these professionals
Assassination was outlawed as a policy weapon
Obama used a drone to assassinate a US citizen
Actor Freddie Prinze offered Mark Lane help, weeks later he was dead
9/11, Oklahoma City, it's not a Left/Right thing
Three Presidents have been accused of rape, Reagan, Clinton, Dubya
The internet is helpful, television is a dinosaur media
Donald's book covers many things, in a reasonable manner
The scope of the lies, we're like a frog in a pot of boiling water
With the assassination, something was wrong at the beginning
John F. Kennedy Jr., that was not an accident
The 9:39 PM phone call, they threw it down the memory hole
He was a threat, obsessed with finding out who killed his father
The MSM goes up to a certain point, instead of really significant issues
Is everything a conspiracy? It's all just organized corruption
Try to keep the internet free, it's our only hope
The new normal is they cart away the evidence
The JFK cover up was transparently bad, they wanted the controversy
The passport in the rubble, the single bullet of 9/11
Donald's blog, Keeping It Unreal
Donald wrote that the FBI does not keep stats on missing children
Bohemian Grove and the giant Walter Cronkite voiced owl
Mae Brussell, researching without subpoena power
The Left never really liked JFK, the last President that opted for peace

Play Jim DiEugenio (1:00:50) Real Media or MP3 download


Cyril Wecht and the HSCA Forensics Panel
Tannenbaum brought in Michael Baden and Cyril Wecht (BOR Show 720)
Blakey knew that he could not get Wecht to turn
Rep. Tom Downing, was shown the Zapruder film
Downing and Gonzalez got the committee formed
Rep. Louis Stokes was the new chairman, Blakey took over
Sen. Schweiker told Tannenbaum, "The CIA killed President Kennedy"
The Kennedy assassination goes to the heart of the American power structure
Blakey got to Baden and Andy Purdy, he flipped those guys
The HSCA was the last great chance, to find out who really killed Kennedy
Bill O'Reilly is getting roasted by colleagues
O'Reilly wasn't even in the Falkland Islands, in a war zone
He claimed he was outside de Mohrenschildt's home at the time of his death
A lone-nutter book by someone with someone is not doing well
Jim's article on Ben Bradlee will be out soon on consortiumnews.com
CTKA, John Armstrong (BOR Show 719) on the Kleins rifle
Robert Kennedy and the FBI wiretaps of MLK
Hoover was trying to drive a wedge between RFK and MLK
Tom Robinson and wounds observed at the JFK autopsy, creditable
The Chomsky attack on JFK was a disgrace


---

Show #720
Original airdate: February 26, 2015
Guests: Dr. Cyril Wecht
Topics: HSCA Testimony

Play Cyril Wecht (53:29) Real Media or MP3 download


He started a true inquiry, he approached it as a good prosecutor would
He was forced out, in came Blakey, he was hostile as hell
Cyril was one of nine on the forensic pathology panel
The panel interviewed Humes and Boswell, though Cyril was excluded
Show me a single case in which a bullet produced seven wounds in two men,
with a weight loss of 1.5%, with it's entire casing intact
Cyril's colleagues rubber stamped the end result, not to jump in the fray
The Clark Panel in 1968 rubber stamped the Warren Commission
If this case happened to 'Joe Jones', it would be blown out of the water
The HSCA concluded that there had been a conspiracy
You either have a single bullet, or you have more than one shooter
What was it's purpose if it's conclusion was ignored?
Cyril, testifying to present his findings, sensed he was not amidst friends and allies
CE 294, Mannlicher-Carcano bullet comparison
A letter to the New York Times calling for JFK's exhumation and an autopsy
The Times Memo From Argentina article
The assassination was a plant that had tentacles that went all over
Cyril was afforded an opportunity, and gave his testimony
Blakey knew what his job was, he knew what they were looking for
The passion remains, it's intellectually distressing, the government's covered up

Play Dr. Cyril Wecht Sept 7 Afternoon Session (1:01:58) Real Media or MP3 download


Mr. PURDY. Thank you, Mr. Chairman. Dr. Wecht, did you request to testify today?
Dr. WECHT. Yes, I did.
Mr. PURDY. Dr. Wecht, what are the major conclusions of the forensic
pathology panel with which you are in disagreement?
JFK Exhibit F-95 (CE 399 -The Single Bullet)
JFK Exhibit F-102 (CE 399 photographic enlargement)
JFK Exhibit F-294 (CE 399, CE 572, CE 853, CE 856)
JFK Exhibit F-320 (Diagram of positions of limousine occupants)
JFK Exhibit F-84 (X-ray of Governor Connally's wrist)
JFK Exhibit F-320 (Diagram of positions of limousine occupants)
JFK Exhibit F-273 (Chart of positions of Kennedy and Connally)
JFK Exhibit F-84 (X-ray of Governor Connally's wrist)
At a certain point, counsel intentionally dropped CE 399 on the table
This testimony was not carried in full on television,
the audio ends just before Chariman Stokes begins his questioning
Transcript of Dr. Cyril Wecht Testimony
---

Show #719
Original airdate: February 18, 2015
Guest: John Armstrong
Topics: Harvey and Lee / JFK Research

Play John Armstrong (1:08:32) Real Media or MP3 download


John is the author of Harvey and Lee: How the CIA Framed Oswald (1997)
Records in the Warren volumes that contradicted themselves
Alan Felde, with Oswald in boot camp and in school in Memphis, Tennessee
No records of Oswald going to school in Memphis, he was supposed to be in Japan
D. Power's orders list Squad 3383, WC lists 3381, Class AB27037, WC says AB27330
School records, WC does not have Lee attending Stripling in Fort Worth
Robert Oswald said he did, John spoke to the assistant principal from 1954, Lee had
Frank Kudlaty said he had given Lee's school records to the FBI on the 23rd
Somebody knew how important those records were to show up within 24 hours
FBI and WC handling of events and witnesses, within 24 hours
Teenage employment and school records, questioning employers
FBI agents went to Klein's Sporting Goods, they took the microfilm
John Ely, WC staffer, found discrepencies he couldn't understand
The FBI misquoted teacher Myra DaRouse, did not investigate the school in Memphis
Records of Oswald in Taiwan and Japan at the same time
Most Marine interviews were of Marines in California at MACS-9
Evidence gathered and people interviewed without any records to show it
John read the WC Report and all 26 volumes, things in there just didn't make sense
Marina said Oswald spoke perfect Russian with a Baltic accent
How did he learn it so well? Where did he learn it? No record
You find one discrepency, then another, and another, and another...
John went to Argentina to interview Anita Ziger, who knew Oswald in Minsk
John asked, "How was his Russian?", Anita told him, "He didn't speak any Russian"
You write, you call, you interview the people who knew Oswald
A missing tooth, John spoke with Marina, she gave him x-rays and photos
No end to the discrepencies, Harvey at MACS-9, Lee on a ship in the Pacific
Rambler/bus, back/front of the Texas Theater, lay the documents side by side
Two columns, Harvey and Lee, "Call me Harvey", two different people
Harvey on the first floor, short and thin, Lee on the third floor, big and husky
Ed Vobel knew Harvey in school and Lee in the Civil Air Patrol
Vobel called from the Ochsner Clinic the day before his death
John has provided a foundation for someone to further this work
All of this could end with a DNA test of Robert Oswald's and Marina's children


---

Show #718
Original airdate: February 12, 2015
Guests: Jim DiEugenio / Dr. Walt Brown / Joan Mellen
Topics: Stripping a Professor of Tenure

Play Jim DiEugenio (1:29:23) Real Media or MP3 download


Interesting books, Dissenting Views II (Green 2014), Hidden History: (Jeffries 2014)
Jim is writing about Washington Post editor Ben Bradlee and the MSM
Jim reviews films at consortiumnews.com
David Mantik on the HSCA and the Harper Fragment
Jim honors Paris Flammonde who passed away in November, 2014
The Kennedy conspiracy;: (Flammonde 1969)
Reopen Kennedy Case (ROKC) Conference in Melbourne, Australia, Nov 2015
The dismissal letter from Dean Richard Holz
"...carelessly and arrogantly intimidate and silence the less-powerful..."
"...you...shame...intimidate...incompetent...inaccurate...lacking in integrity..."
"...you have done a great disservice to Marquette, its faculty, students and alumni."
"...you used her as a tool to further your agenda."
"Your conduct thus impairs the very freedoms of teaching and expression..."
Fox News went to help one of their own
More news about McAdams from The Atlantic
The Federalist Society, a conservative reaction to the Warren Court
They are representing McAdams pro bono
The Col. L Fletcher Prouty Reference Site, proutypedia.com

Play Dr. Walt Brown (39:23) Real Media or MP3 download


The letter of dismissal from Dean Richard Holz to John McAdams
Accuracy? Not a chance, Integrity? He's never respected anybody
That's not free speech, it's intimidation
Contact Dean Holz at richard.holz@marquette.edu
He's gone personal, he can't beat them up on the facts
Put McAdams in the arena with me, make my day
Rumors of an FBI unit keeping up with the JFK research community
A University is bound by massive codes of ethics
Tenure protects against random, frivolous complaints
To revoke tenure, they've got the cannon loaded
We're gonna sing the fight song and be rid of you
Enough McAdams, a perfect time to say the famous words, 'Case Closed'
To offer him up for sainthood or martyrdom, he's not deserving
Len's McAdams page, Laughing stock of the Internet?
He's been dishonorably discharged, and good riddance
It's about the truth, and we're getting closer every day
You're not gonna solve the Kennedy assassination in 200 pages, 32,000 pages
JFK/Deep Politics Quarterly, contact Walt at KIASJFK@aol.com
He's been an unpleasant thorn for a long time, collegiality is necessary
"Because the Warren Commission said," is a meaningless sentence
My best to your listeners, they're the greatest people out there

Play Joan Mellen (42:51) Real Media or MP3 download


Freedom of Speech, protect the speech of people whose views you find repellent
If he has committed crimes, he should be charged in court
We believe in the rule of law, we need to protect that too
The Dean protests too much, we don't have the answer from McAdams
McAdams slandered Dr. Gary Aguilar
University administrators are interested in fortifying their own position
Joan is no fan of McAdams, but, the First Amendment, tenure, rule of law
We're not adjudicating this, we don't know, we're not there
Joan thought of suing Bugliosi for slander
They got Capone for income tax evasion
It is a high price to pay, firing a tenured faculty member
If it was the Devil himself, I feel it isn't right
It's not about him, it's about the precedence
McAdams has no influence, he loses in the greater scheme of things
Garrison, when attacked, "The First Amendment lives in an oxygen tent"
File a criminal complaint if you're harassed
Bugliosi, we sould have found out who paid for that book
There's more on the table than firing a guy we don't like
Joan has had tenure for a hundred years, she likes it
A lawyer in the research community might help us to understand
Don't look to the left, don't look to the right, do what you're doing
We apply the First Amendment to everyone, even Canadians
Is he well connected, is somebody behind him?
Give the defendant a chance to talk, maybe he'll hang himself
The test, is to protect and defend people whose opinions we detest
We have to protect the few freedoms that we have left in these hard times


---
---

Show #717
Original airdate: February 5, 2015
Guests: Pat Speer / Dr. Larry Sturdivan
Topics: HSCA Testimony

Play Pat Speer (1:28:46) Real Media or MP3 download


HSCA testimonies ware broadcast live, but where are they on the internet?
It was a show that was put on by the staff, the congressmen didn't know
Jack White and the HSCA/photogrammetry set-up
Cyril Wecht was the only objective guy on the medical panel
Thomas Canning said that Kennedy was leaning forward before going behind the sign
This hunk of garbage called the Single Bullet Theory
Sturdivan was brought in to sell the wound ballistics
He was a statistician, not a medical doctor
His numbers didn't add up, when he wrote a book, he just changed the numbers
Tests suggest Connally was shot by a low velocity bullet
Guatemala 1954 "Operation PBSUCCESS" documents, assassination manual
800 meters velocity vs. 800 feet velocity
Who was deliberately lying vs. who was a true believer?
There were problems with the dictabelt evidence
Arlen Spector's son was hired by a congressman to assist with the HSCA
The details become irrelevant when they go against the Oswald Did It conclusion
Humes autopsy, the Clark Panel, Humes HSCA testimony
This closed case, slam dunk, is still a big mess
Golden apples, keep people looking in the wrong direction
Dr. Guinn bending way over backwards to try to make the data fit
patspeer.com, e-mail Pat at pat@patspeer.com
Pat contributed to Episode #12 and Episode #26 of 50 Reasons for 50 Years...
The most important letter in CIA is A for Agency, who does that agency work for?
National Archives, Records Relating to Key Persons, 11/30/1963 - 9/24/1964
NOTE: The above link is currently displaying:
Unable to open [object Object]: HTTP 500 attempting to load TileSource

People at the top have an agenda to cover up, rather than really investigate

Play Dr. Larry Sturdivan Sept 8 Morning Session (2:26:30) Real Media or MP3 download


Mathews: Mr. Sturdivan, would you state your name for the record?
Sturdivan: Larry M. Sturdivan.
Mathews: What is your occupation?
Sturdivan: I am a research physical scientist.
JFK Exhibit F-111 (Flash shadowgraph of a projectile in the air)
JFK Exhibit F-112 (Flash X-ray of a bullet in flight)
JFK Exhibit F-113 (View of an M-193 bullet)
JFK Exhibit F-114 (Same bullet at a lower velocity)
JFK Exhibit F-310 (Picture of a Mannlicher-Carcano bullet)
JFK Exhibit F-116 (Bullets fired through gelatin)
JFK Exhibit F-115 (A very simple drag force equation)
JFK Exhibit F-117 (Film of gelatin experiment) (Not found)
JFK Exhibit F-273 (Chart of positions of Kennedy and Connally)
JFK Exhibit F-320 (Diagram of positions of limousine occupants)
JFK Exhibit F-294 (CE 399, CE 572, CE 853, CE 856)
WC CE 399 (The infamous bullet)
WC CE 572 (Bullets recovered in cotton-waste)
WC CE 853 (Bullet ricocheted from goat carcass rib)
WC CE 856 (Bullet shot directly into a cadaver wrist) (Not found)
JFK Exhibits F-255 through F-258 (Z-Frames)
JFK Exhibit F-66 (Ida Dox drawing showing skull fragmentation)
JFK Exhibit F-53 (X-ray of President Kennedy's skull)
JFK Exhibit F-304 (Film showing the shooting of a can of tomatoes) (Not found)
JFK Exhibit F-305 (Film showing the shooting of a skull) (Not found)
JFK Exhibit F-307 (Approximate location of hole in the top of the President's skull)
JFK Exhibit F-306 (Skull utilized by Edgewood Laboratories for the Warren Commission)
JFK Exhibit F-81 (Diagrams of path of bullet through Connally)
JFK Exhibit F-118 (Experimental bullets fired at Edgewood Arsenal, and CE 399)
JFK Exhibit F-303 (Momentum equation)
Z-Frame 313
Z-Frame 314
Z-Frame 315
Z-Frame 316
JFK Exhibit F-309 (Film of the shooting of a goat) (Not found)


---

Show #716
Original airdate: January 29, 2015
Guests: Robert Groden
Topics: HSCA Testimony

Play Robert Groden (54:53) Real Media or MP3 download


Robert was on the HSCA staff for three years
At the end of their time limit, the HSCA returned money to the treasury
Bob Tannenbaum told Robert that he was right about the conspiracy
Robert Tannenbaum was under a non-disclosure order until recently
Notice that one of the congressman starts to attack Robert
The autopsy photos were faked, the President was shot from the front
Robert Blakey threatened to throw Groden in jail
Robert writes about the HSCA in JFK Absolute Proof &nbsp(2013)
Nobody on the photographic panel knew anything about the assassination
It just ended, very sad, we had one chance to get it right
George Joannides, CIA sicced him on the HSCA
CIA security rep Regis Blahut broke into a safe, to view an autopsy photo
During the testimony, they were friendly, towards the end it got uncomfortable
Robert was told he could testify some more, but, they never asked him back
Robert had been involved in assassination research half his life when he testified
Gerald Ford was a despicable traitor, he lied about the back wound location
Cecil Kirk (BOR Show #715) was a diehard defender of the WC, he was deplorable
It was a miracle to get the House Committee formed in the first place
Blakey and company ruined the investigation, absolutely despicable
We did get the ruling that there was a conspiracy
Robert details 89 witnessess who saw the President's head wound
The Dallas City Attorney and a judge got the City out of his case

Play Robert Groden Sept 6 1979 Afternoon Session (1:55:49) Real Media or MP3 download


Goldsmith: Mr. Groden, would you please state your name and occupation for the record?
Groden: Robert Groden, photo-optics technician.
Z-Frame 225
Z-Frame 313
(Testimony is missing from the audio,
from 'without taking aim' (P. 64), through, 'signs of responding to a shot' (P. 66))
JFK Exhibit F-273 (Chart of positions of Kennedy and Connally) (Not referred to on audio)
JFK Exhibits F-209, F-247, F-249, F-265, F-272, F-274 (Zapruder frames) (Not referred to on audio)
Testimony (continued on P. 66)
Z-Frame 210
Z-Frame 224
Z-Frame 253
Z-Frame 237
Z-Frame 238
The Zapruder film is shown
Testimony (resumed after many pages of Z-Frame photos)
JFK Exhibit F-244 (Z-Frame 225)
JFK Exhibit F-245 (Z-Frame 230)
JFK Exhibit F-246 (Z-Frame 237)
JFK Exhibit F-247 (Z-Frame 238)
JFK Exhibit F-249 (Z-Frame 274)
Z-Frame 133
Z-Frame 486
The Zapruder film is shown again
WC misprinting and mislabelling of Z-Frames 313, 315, 314, 316 (Volume XVIII pages 70 and 71)
JFK Exhibit F-121 (TSBD) (Hughes)
JFK Exhibit F-122 (TSBD) (Dillard)
JFK Exhibit F-123 (TSBD) (Powell)
JFK Exhibit F-126 (Altgens 6)
JFK Exhibit F-128 (Altgens 6)
JFK Exhibit F-129 (Moorman)
JFK Exhibit F-155 (Willis)
JFK Exhibit F-267 (Nix) (corresponds to Z-Frame 313)
JFK Exhibit F-274 (Z-Frame 413)
JFK Exhibit F-130 (Umbrella Man)
JFK Exhibit F-124 (Altgens 5)
JFK Exhibit F-125 (Milteer)
JFK Exhibit F-131 (Tramps)
JFK Exhibit F-173 (Tramp B/Sturgis)
JFK Exhibit F-174 (Tramp C/Hunt/Chrisman)
JFK Exhibit F-127 (Oswald/Lovelady)
Altgens 6 corresponds to Z-Frame 255
JFK Exhibit F-179 (backyard photographs) (CE 133-A and CE 133-B)
JFK Exhibit F-270 (Two Oswalds)
JFK Exhibit F-132 (Three Oswalds)
JFK Exhibit F-166 (Oswald Marine height chart)
Z-Frame 236
Z-Frame 237
Z-Frame 238
Altgens 7 (Mrs. Kennedy on trunk)
Smoke during CBS test firing of a Mannlicher Carcano rifle


---

Show #715
Original airdate: January 22, 2015
Guests: Jim DiEugenio / William Pepper / Cecil Kirk
Topics: JFK Research / Academic Freedom / Sirhan / HSCA Testimony

Play Jim DiEugenio (45:21) Real Media or MP3 download


The HSCA had more data to hide than did the Warren Commission
Who was JFK?, Who killed JFK?, Watergate, he blew all three
David Kaiser, American-Tragedy: (2002), review of Selma (2014)
David Josephs on Mexico City, The Trip Down: Part 2
All of laughing stock John McAdams' classes have been cancelled
CIA might just abandon him, FOX news brought him out in a suit and tie
Sgt. Cecil Kirk, WC and HSCA photographic analysis
Rosemary Willis, the little girl in red

Play William Pepper (30:51) Real Media or MP3 download


After 16 months, the District Court judge denied the petition
Sirhan pled guilty to avoid the death penalty, which he received anyway
Dr. Pepper is seeking a Certificate of Appealability (COA)
The woman in the polka dot dress would be revealed at an evidentiary hearing
Pursuing this case is expensive, contact Len (osanic@prouty.org) to donate funds
Evidence of Sirhan's innocence is strong, close shots from behind and below
13 shots from an eight shot gun, shots from the left, shots from the right
Who benefits? Try to end war in America, they're not gonna stand for that
The MSM does not want to touch these kinds of cases
BOR listeners are important, the way citizens should act, doing research
Paul Schrade is still pushing ahead
Who Killed Bobby?: (O'Sullivan 2008), Shadow Play: (Melanson 1997)
Write to California Attorney General Harris and Senator Elizabeth Warren (D-MA)
Dr. Pepper was audited by the IRS for seven years

Play Cecil Kirk Sept 14 Afternoon Session (52:08) Real Media or MP3 download


JFK Exhibit F-178, chart of backyard photographs
JFK Exhibit F-383, backyard photograph
JFK Exhibit F-185, backyard photograph
JFK Exhibit F-398, backyard photographs
JFK Exhibit F-381, Imperial Reflex camera
JFK Exhibit F-187, film plane of the Imperial Reflex camera
JFK Exhibit F-190, test exposure
JFK Exhibit F-191, test camera exposure
JFK Exhibit F-189, photo of Oswald's daughter June


---

Show #714
Original airdate: January 15, 2015
Guest: Marina Oswald Porter Topics: HSCA Sept 13th and 14th 1978

Play Marina Oswald Sept 13 Morning Session (2:41:42) MP3 download


Stokes: The Chair will not tolerate any disruption, all persons remain in thier seats
Blakey: Marina Prusakova was born on July 17, 1941 in Molotovsk near the White Sea
Blakey: In March 1961, she met Lee Oswald, six weeks later they were married
Blakey: Four areas of questioning, Russia, Dallas, New Orleans, Dallas
Ministry of Internal Affairs (MVD)
Pavel Golovachev
KGB, the Soviet intelligence agency
George DeMohrenschildt
The rifle, CE-139
General Walker
Richard Nixon in Dallas in April
Ruth Paine
Clay Shaw
David Ferrie
Guy Bannister

Play Marina Oswald Sept 13 Afternoon Session (1:31:41) MP3 download


Michael Paine
FBI agent James Hosty
The route the President was going to take
Mrs. Paine's garage
Marina and Lee (Priscilla Johnson McMillan 1977)
Officer Tippit
Jack Ruby
Alek Hidell
Governor Connally

Play Marina Oswald Sept 14 Morning Session (53:36) MP3 download


Minsk

Play Marina Oswald Sept 14 Afternoon Session (47:30) MP3 download


Transcript (audio interrupted), Transcript (audio continued)


---



Show #713
Original airdate: January 8, 2015
Guests: Joan Mellen
Topics: CIA Control of the HSCA

Play Joan Mellen (1:31:11) Real Media or MP3 download


The AARC 2014 Conference, Joan got moved to the second day
The conference highlighted Robert Blakey
DRE played no role in the assassination
Scott Breckenridge was higher up than Joannides
Blakey blames the assassination on Carlos Marcello
Antonio Veciana had not spoken at conferences before
He said the Mexico City scheme was made up by David Atlee Phillips
Joan has written about investigators Robert Buras and L. J. Delsa
Thomas Edward Beckham met with Oswald on the day of the assassination
Fred Lee Crisman knew Shaw and Beckham
Joannides was one aspect, Sprague and Tanenbaum had to step down
Respect for history, building on what has come before
Ramifications of Phillips and Mexico City, LHO was a minor CIA figure
No rogue elements in CIA, everybody is on the same page
Blakey knew to acquiesce to CIA involvement in the investigation
Research can be done starting with Gaeton Fonzi's memos
Robert Tanenbaum at the Wecht Conference (2013)
You can understand that CIA took the HSCA's investigation as a challenge
John McAdams - Laughing stock of the Internet?
You're not going to find a smoking gun document, but, smoking footprints
Another LBJ cover-up, the attack on the USS Liberty in 1967
CIA asserting greater power then the President of the United States
We're not asking for another government investigation
He fired Allen Dulles, but, Dulles never left the job
The most important letter in CIA, A, Agency, working for a client
Building Lyndon Johnson (Ramparts 1967), Brown & Root
The Nazi's invaded the world political structure, they did not disappear
Jeremy Gunn, Herbert J. Miller and Walter Sheridan, joanmellen.com
Castro, Khrushchev, the Mafia, Lyndon Johnson, blow that smoke away
Murder one President, the next one will toe the line


---

Show #712
Original airdate: January 1, 2015
Guests: Donald Gibson & Jim DiEugenio
Topics: Battling Wall Street / Letters

Play Donald Gibson & Jim DiEugenio (1:27:00) Real Media or MP3 download


Donald was guest number three on Black Op Radio, May 11, 2000
Donald did his dissertation on the growth of multinational corporations
Battling Wall Street (Gibson) and Destiny Betrayed (DiEugenio) shared a publisher
Donald's was the first book on Kennedy's economic policies
The Steel Crisis, intent to discredit Kennedy with Labor
Roger Blough, U.S. Steel, Wall Street, prevent JFK's intervention in the economy
They underestimated his major strategic response, that enhanced his image
Alexander Hamilton's 1791 Report on Manufactures
Hamilton clearly rejects the idea that private interests just be allowed to run wild
JFK used all available tools, to promote higher prosperity, and higher justice
Irrational, destructive economic practices, under the banner of the marketplace
Paper profits vs. creating real wealth, Kennedy was better than a Keynesian
JFK and science and technology, nuclear energy, NASA, a coherent program
The significance of the Kennedy assassination, since then, a disaster
By the 90's the economics departments got taken over by servants of big money
The Kennedy Assassination Cover-up (2014 re-issue), Progressive Press
Kennedy's were unto themselves, little to do with upperclass influence and power
Cooperative Nationalism, each country had a right to it's own strategies
Trilateral Commission, to destroy nationalism, TRIALOG
The Steel Crisis was one of the opening guns in the globalism strategy
Vietnam was McGeorge Bundy's policy, he wrote the Gulf of Tonkin Resolution
John McCloy, an employee, Mr. Fix-It, on the Warren Commission
The Eastern Establishment, their lawyer, their utility man
Dulles, covert operations, McCloy, overt operations
The WC shut down Dallas police, Texas, and Congressional investigations
Lay the dust and blame Oswald, there was no investigation
No indications for Johnson having Kennedy killed, as surprised as other people
Huey Long and JFK, populist Governor of Louisiana, he was assassinated
Changes, foreign policy, Dominican Republic, Alliance For Progress
There was no available resolution to the conflict between Russia and the U.S.
International Monetary Fund, City of London, Wall Street, by the mid 1950's
Get access to other country's wealth and gain control
The Kennedy's were an impediment to the whole global strategy
Confessions of an Economic Hit Man (Perkins 2005)
Corporations, banks, investors, began abandoning the American economy
Gutted, deindustrialized, rolling crises, a drop in the value of the dollar
The upper class have no idea what they're doing at this point
Obama had the opportunity to launch the second New Deal
There is no David Rockefeller today, policies which can't work
The Times and the Journal settled the whole thing, then Ruby shot Oswald

Play Jim DiEugenio (59:35) Real Media or MP3 download


CTKA, look for continuations and additions this week
Letters, Rubenstein/HUAC letter, the zip code, on the fence
CIA Inspector General's Report on the Castro plots, no Kennedys
Kennedy, advisors in Vietnam, from 900 to 15,900, problematic
Promises Kept: (Bernstein 1991), Mr. Kennedy and the Negroes (Golden 1964)
Executive orders, he didn't have the votes, Birmingham, things changed
The Promise Revisited (Harper/Krieg 1988), Ordeal in Africa (Mahoney 1983)
Reclaiming Parkland: (2013), film critiques and lists
Lawrence of Arabia (1962), one of the great films, Five Easy Pieces (1970)
American cinema, foreign films, classic films, Woody Allen
He says he was wrong about Joannides, 50 Reasons For 50 Years, Episode 44
Joannides and other people, the AARC Conference, they invited Blakey
David Ormsby-Gore, The Education of a Statesman (Leaming 2006)
A definitive biography of Kennedy by Jim?
Frank Sturgis at the Ambassador Hotel?
False defectors, at least 13 people, Otto Otepka